Memrise Review (2023) – Can You Learn Chinese Through Flashcards?
Memrise Review 2023 – Is Memrise For Chinese Learners the App You Need?
Memrise Review: 8/10
I've used Memrise for over 10 years and over 10 languages. I can't learn languages without it – but it's not the only thing I use and Memrise certainly doesn't provide an all-around learning experience. It certainly is a great supplementary resource, though!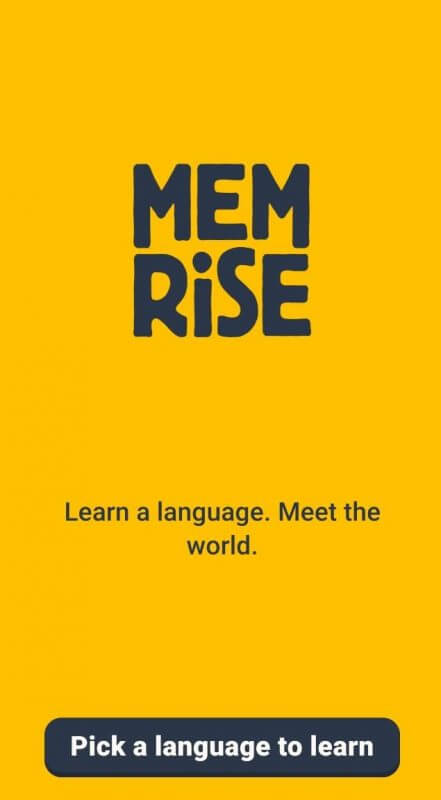 UPDATED: For 2023
Today, we are going to review another language-learning app: Memrise.
This easy to use app has some great features with a focus on making learning fun.
In their own words, Memrise is "the opposite of textbook learning: it's enjoyable and effective." Now, let's see just how true that is with our Memrise review.
I've used the Memrise app for around 10 years now. During that time, I've also gone through 10 different languages (yes, really), and the app has gone through a bunch of changes and developments.
The languages I've used Memrise for (in order): German, Japanese, Dutch, Spanish, Portuguese, Chinese, Korean, Arabic, Taiwanese, and Telugu.
10 years later, I still find Memrise is my first port of call for every new language I use.
Why?
Let's take a look.
---
Memrise Review // Memrise Pros & Cons
| MEMRISE PROS | MEMRISE CONS |
| --- | --- |
| 1. You don't really need to pay for the premium features to get the most out of the app (unlike other similar apps). | 1. App & website could be better integrated with each other. |
| 2. User-created content allows for hundreds of different languages, and some lesser-known dialects and languages within China and Taiwan not found elsewhere. | 2. User-created content means some poor-quality courses. |
| 3. Audio, written, and visual are all covered making for a rounded learning experience that also incorporates personal goals to track progress. | 3. Limited Memrise original courses for some languages (including Chinese). |
Memrise Pros & Cons
BOTTOM LINE: Memrise is a great app to assist your language learning and particularly good for drilling vocabulary. With its limited Memrise courses in Chinese, it's suited mainly to beginners or those following textbooks looking for assistance with self-learning Chinese.
Memrise Review // Price Structures
We love Memrise for making *most* of its content FREE. Nevertheless, there are some extra features you get with the premium price structure.
| Memrise Subscription | Price (USD$) |
| --- | --- |
| Monthly | $8.49 total |
| Annual | $59.99 total |
| Lifetime | $119.99 total |
Memrise Subscription Fees
If you're an avid language learner, we think the lifetime subscription is really worth it. Plus, it's not just languages Memrise offers. There's a whole world of courses to discover!
They usually have one deal on or another giving you 50% off, or others promoting special deals so look out for these before you subscribe.
Below, we go over what is covered for Premium and if you should buy it.
Price Comparisons
(Other popular Chinese language learning apps)
| Language Learning App | Monthly | Annually | Lifetime |
| --- | --- | --- | --- |
| Memrise | $8.49 | $59.99 | $119.99 |
| Mondly | $9.49 | $39.99 | $89.99 |
| Drops App | $14.49 | $142.99 (annually for two years) | $174.99 |
| Italki | N/A (pay per lesson) | N/A (pay per lesson) | N/A (pay per lesson) |
| Duolingo | $7 | $84 | N/A |
| HelloTalk | $6.99 | $45.99 | $175.00 |
| Busuu | from $9.99 | from $69.96 | N/A |
Best Chinese Learning Apps Price Comparison Table (2023)
All of the above prices are correct as of February 2023 and don't include promotional discounts (but make sure to check as these Chinese learning apps often contain discounts!). Some prices may vary due to fluctuating exchange rate in your currency.
Memrise Review // Introduction
Memrise Key Stats
| | |
| --- | --- |
| Name | Memrise |
| Description | "Why Memrise? … Learn more, faster, with a learning algorithm developed with the best cognitive science." (Memrise) |
| Website | https://app.memrise.com/dashboard |
| No. of Languages Offered | 16 official (100+s more user-sourced) |
| Price | $8.49 / $59.99 / $119.99 |
Memrise App Key Stats
Memrise is a flashcard-based learning app which uses spaced repetition to help learners retain and memorise information.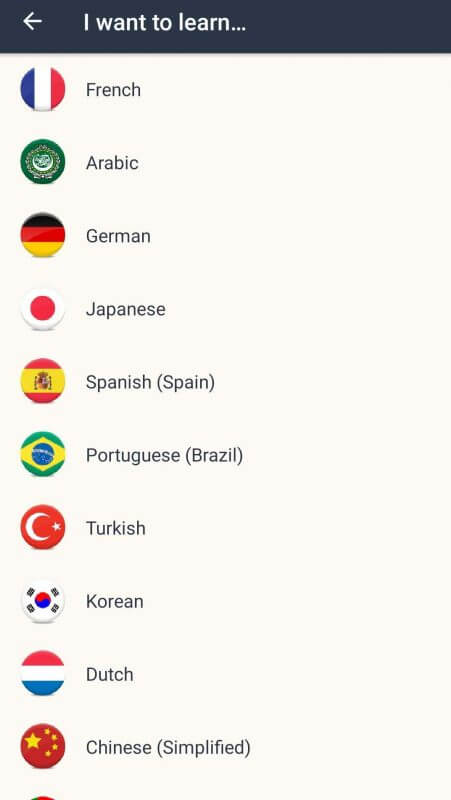 There are two key differences between Memrise and other language-learning apps:
The first is that Memrise offers user-generated content. This can be super useful as it gives users access to some unique content not found elsewhere.
The other difference is that Memrise isn't only limited to language learning, courses on a wide range of other subjects are also available. However, today we're just going to focus on their language courses.
Currently, there are 22 official Memrise language programs available, with simplified Chinese being one of them.
Along with these, there are tonnes of user-created courses. To see these you need to access them through the website as they don't appear on the app.
So, there are really two different styles of courses to Memrise; Memrise official courses, created by Memrise, and user-created courses. User created-courses are often created following textbooks and other sources.
All of the language programs are free, as is the app to download. But, as is usually the case, there is a premium subscription available for purchase giving access to additional features.
We go over the premium feature on Memrise below.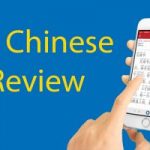 Du Chinese Review (for 2023) ⭐️ Learn to Read Chinese
Du Chinese Review | Whereas certain apps like LingoDeer do a bit of everything, Du Chinese focuses solely on the reading part of Chinese.
To start with, let's take a look at the official Memrise Chinese program.
Memrise Review // Official Memrise Chinese Program
The official Memrise language programs are split into numbered courses ranging from 1 to 7.
Levels 1 -3 are equivalent to A1 level and 4 – 7 are equivalent to A2 level.
At the moment, there are only courses 1 -3 available for Chinese which will bring you up to about HSK 1. If you're not a beginner don't worry!
There is still plenty of user-generated content for higher levels of Chinese.
Learn Page
Within each course, you will see a 'Learn' page where the content is split into different levels which you progress through.
The levels are split into 'Words and Phrases' and 'Grammar'.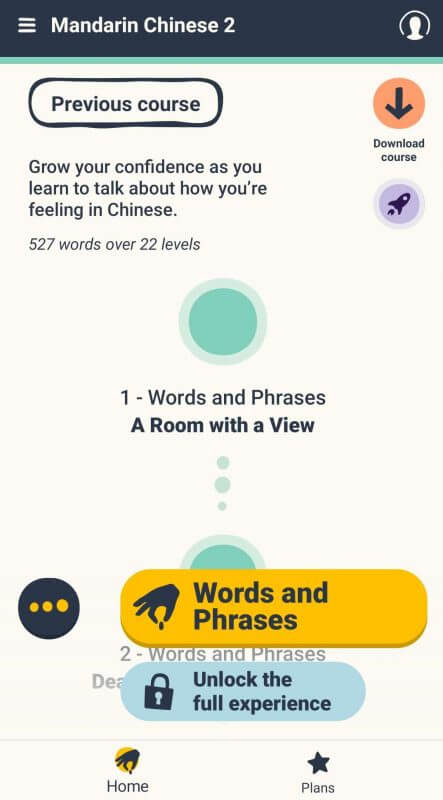 Each 'Words and Phrases' level will begin with new vocab or phrase flashcards.
These flashcards include a video of a native speaker saying the word or phrase. This is a super useful feature that isn't often seen in other apps.
The flashcards also include a translation, the pinyin and character and also a literal translation.
It's great to see flashcards with so much information on them.
Users are then tested on the flashcards by being asked to recognise the pinyin, meaning in English and audio.
Your progress with learning the word or phrase is tracked by the flower that is "growing" in the top right corner.
Once you've answered enough questions correctly the flower goes into full bloom and the word is marked as learnt.
There are some additional 'Words and Phrases Characters' levels which focus on learning the characters rather than just the pinyin. These flashcards will start with a video showing the character being written along with the audio.
The 'Grammar' levels will start by asking you to 'identify the pattern'. The grammar patterns are then explained and you are tested on them.
Review Page
In addition to the 'Learn' page, by pressing the three dots in the bottom left corner you can also see the 'Review' section.
For the free version of Memrise, you can select either 'Speed Review' or 'Classic Review'. 'Both of these test you on words that have been marked as learnt, you will be prompted to review these based on space repetition.
Once the words have been reviewed enough times they will change from 'words learned' to 'words mastered'.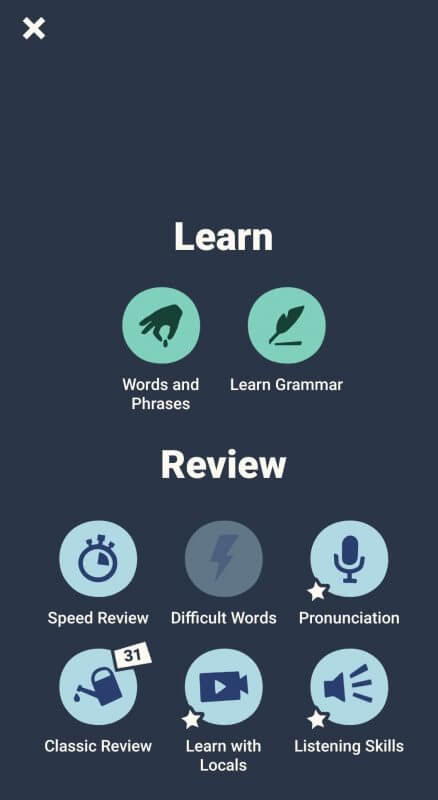 The 'Classic Review' tests you on the words in a similar way to when you first learnt them.
The 'Speed Review' tests you on words in a timed environment, giving you three lives to battle against the clock and identify the correct answers.
For paid subscribers, the 'Review' section also includes:
'Difficult Words' – tests you on words the app has identified as difficult for you.
'Pronunciation' – you listen to a recording of a word and then record your pronunciation which is then marked.
'Learn with Locals' – a collection of simple exercises with videos of native speakers saying words or phrases.
'Listening Skills' – tests you on different audio recordings, either selecting the correct audio or typing the pinyin.
There are three different subscriptions available: monthly, annual or lifetime.
Personally, I have been using the free app for years and have not felt particularly limited by not having the extra paid services.
Another good feature of the app is that you can pick a daily goal of how many words or phrases you want to learn a day. If you haven't completed your goal for the day you'll then be sent reminders to keep you motivated.
For me, the key to learning a language is learn a little a lot of the time. That means every day. Even just for five minutes. Memrise has really helped me to keep up a competitive goal streak with the Daily Goal feature.
Pros
Having videos of native speakers saying the words or phrases is really useful. There are a variety of different people used so you get to hear a range of different accents and voices.
The literal translation on the flashcards is helpful as it shows how Chinese words and phrases are broken down.
The videos of the characters being drawn are a good tool for helping to memorise the character.
Cons
The characters you learn are different to the words you've learnt, personally, I would like to learn the characters to match the words I've already learnt.
The grammar sections use example words you haven't learnt yet. Although English is provided, it can be a bit confusing, especially for complete beginners.
There are only three Chinese courses, so this is only a useful program for beginners.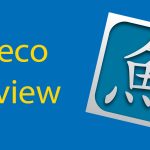 Pleco Review (MUST DOWNLOAD) // The Ultimate Guide 2023
Pleco Review; A No Brainer – Download Pleco Today to Learn Chinese/Have as Your Companion (and thank us later) Pleco Review 9.9/10Whilst nothing is perfect in life, Pleco is close to it. It's a Chinese – English dictionary with crazy…
Memrise Review // User-Created Content
Along with the official Chinese program on Memrise, there are also masses of user-created content.
Arguably, this mass of user-created content is the thing that makes Memrise so good. Leaving its home-made courses in second place!
To access this content you need to go onto the the Memrise website, as these can't be accessed through the app.

However, once you've started a course on the website it will then also appear on the app, so you can continue learning from the app if preferred.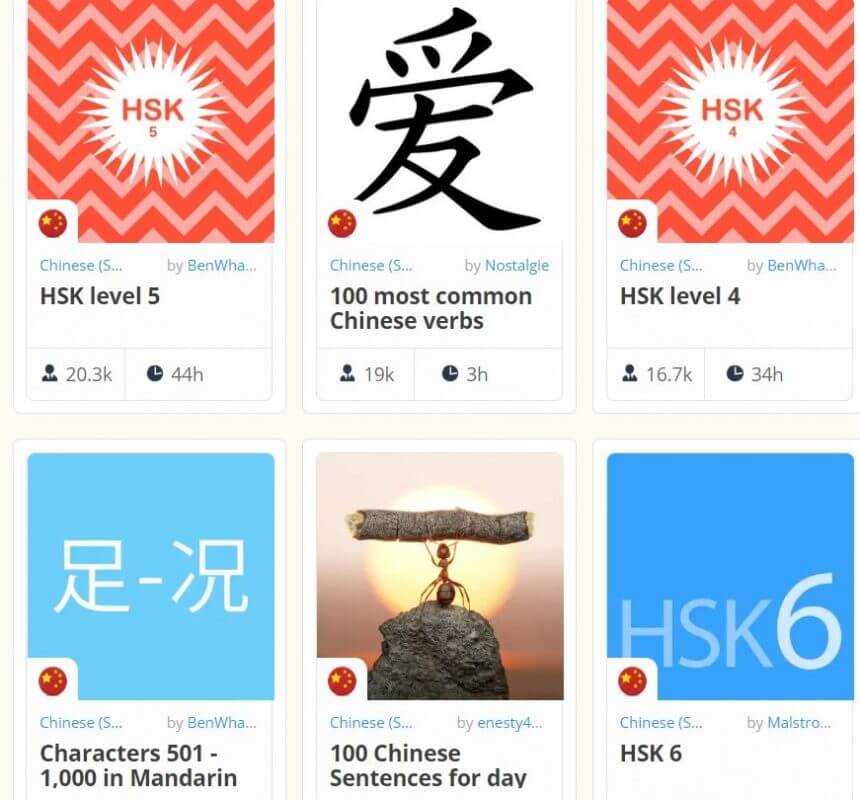 To find the user-made content for Chinese you just need to click on the Chinese category from the courses homepage.
Within this page, you can then search for specific courses or vocabulary lists.
One of the most useful courses you can find here is HSK vocabulary. Being user created the quality can vary so some vocabulary lists are definitely better than others.
A big plus though is that you can find more specific vocab lists than on your normal HSK flashcard learning app. For example, you could select a course where you are only tested on HSK 1 audio.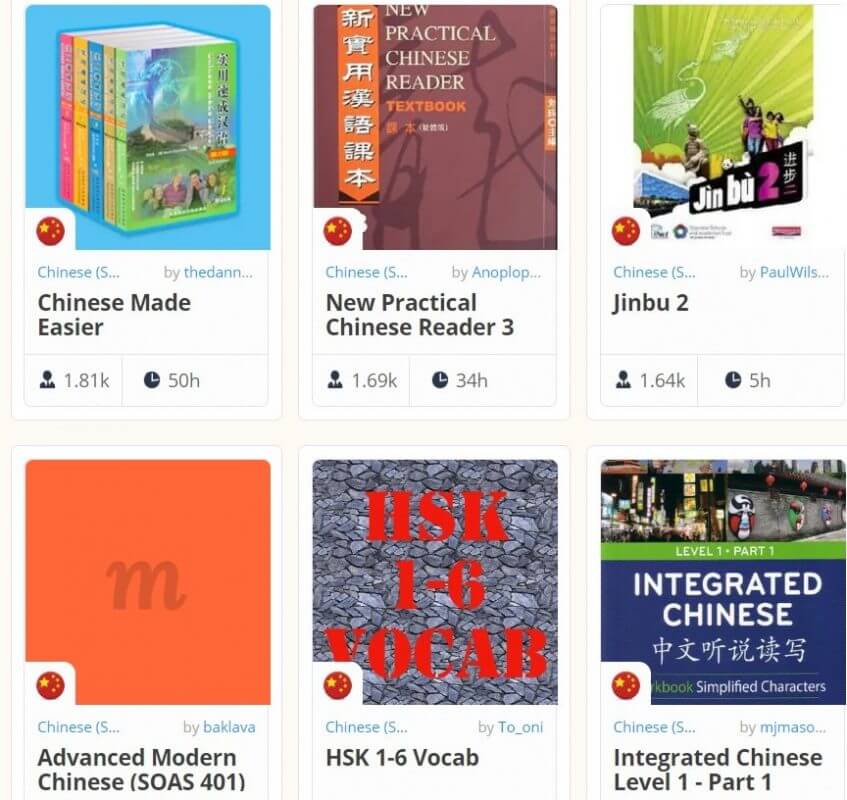 Another great find here is the textbook-specific vocabulary lists.
Many users have created courses for some of the most popular Chinese textbooks.
This is a great way to cement the learning you've done in class, or learn the vocab for your lessons ahead of time.
Aside from these, there are a variety of other unique courses available, such as a course that focuses on Chinese restaurant menus.
Courses are structured the same as the official Memrise programs with a 'Learn Page' and 'Review Page'. The content of the flashcards depends on the course, however, one feature you won't find here is the videos of the native Mandarin speakers.
You will also find way more variety here in terms of the language you want to learn. Just within the 'Chinese' category, you will find traditional and simplified Chinese, different dialects, and even some languages used in Taiwan such as Taiwanese and Haka.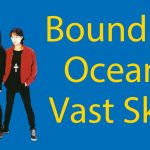 Learn Cantonese Through Music 🎶 Boundless Oceans, Vast Skies by Beyond
It's time to learn Cantonese (using music) with this hugely popular song. It is called Boundless Oceans Vast Skies 海闊天空 hǎikuòtiānkōng.
Pros
Huge variety of content, there are loads of different courses and vocabulary lists available.
Unique content, you can find vocabulary lists such as textbook-specific vocab which you can't find on other language apps.
Cons
As the content is user generated, the quality of the content can vary, so some courses are much better than others. (But you can easily tell which ones are good as the courses are also rated and reviewed).
Memrise Review // Memrise Premium (Paid For Content)
Is it worth paying for Memrise Premium?
Yes, and no.
The great thing about Memrise, though, is that you really don't need to pay for Premium. You get the best out of Memrise for free. But there are certainly some bonuses and added extras that comes at a Premium cost.
This is very different to lots of apps such as LingQ where you kind of need to buy a subscription if you actually want it to be useful.
Premium? Yes
No advertisements (on the mobile app especially useful!)
More content and features
Lifetime subscription means no monthly/annual costs
Premium? No
All courses are free
Most features within all courses are free
No invasive adverts on the desktop website
For long-term Memrise users, the lifetime subscription is certainly worth it. But it's worth building up your profile on Memrise first and making sure you like it. With the annual subscription often half-price at just $29, you'd have to use it for over three years for lifetime to be worth it.
Honestly, I've used it for over 10 years. So had I bought the lifetime subscription 10 years ago, I'd be laughing.
But alas, every year I think the same thing. 'I should've got it last year…'
Memrise Review // Conclusion
The best part of Memrise is definitely the review feature which uses space repetition. I myself have used Memrise to learn HSK vocabulary and have found this to be a really effective way to memorise words and phrases.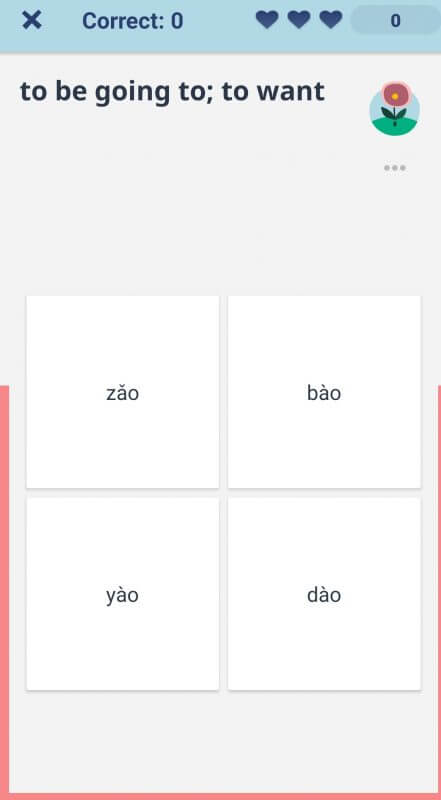 The 'Speed Review' is a really fun feature that makes revising words much more enjoyable.
The user created content also offers some very unique courses and vocab lists which can't be found elsewhere. 90% of the content on Memrise is free so it's a good choice for those on a budget.
The official Memrise Chinese program has some great aspects, such as the embedded videos of native speakers saying words and phrases in the flashcards.
However, I find the course structure to be a little less clear than other similar language learning apps.
Overall, I think that Memrise is one of the best apps for vocab learning, especially if you're looking for unique vocabulary lists. But as a language learning app, with only three Chinese courses available, its usefulness is quite limited and another language learning app may be a better alternative.
Memrise Score 7/10
LingoDeer Review (2023) – One of the Most Complete Chinese Learning Apps
LingoDeer App Review; Should I Start Using LingoDeer this 2023? (is it right for me?) LingoDeer Review: 9.5/10With an intuitive interface and engaging exercises, LingoDeer is one of the few apps that really gets it right, succeeding in offering a…
Memrise Review // Languages & Other Courses
In this Memrise review, we concentrated on learning Chinese on Memrise. However, there's actually a whole world out there. And the thing setting Memrise apart from the rest is that it's not just a language-learning platform!
Languages on Memrise
Memrise offers one of the most extensive lists of languages on any language-learning platform. This is largely due to its large user-sourced database of more rare languages.
From Ancient Greek to Klingon… Let's take a look at all the languages you can study on Memrise.
(Ps, aside from this – they even have an 'other languages' section that includes even things like Parseltongue for those Harry Potter fans..?!)
Other Courses on Memrise
There are simply too many courses offered on Memrise to list them all. But to give you an idea, they have courses on Arts & Literature, Maths & Science, The Natural World, History & Geography, Memory training, Professional and Careers, and also various in the entertainment category.
Well worth the annual subscription if you're going to use it for all the above, too!
Memrise Review // Where to Download
Memrise can be found on Google Play and on the Apple Store.
You can also go their website, remember you need to use their website to be able to view user created content.
Want us to review your favourite APP? Let us know which one in the comments below.
See our FULL list of websites to learn Chinese.
Memrise Review // FAQs
Is Memrise free?

Yes, Memrise is free to download and use. There are some additional paid for features, but 90% of Memrise's content is free.
Is Memrise good for learning Chinese?

The official Memrise Chinese Program definitely has some useful features for learning Chinese. However, the structure is less clear than other similar learning apps.

Memrise is better used as an app to support your Chinese learning and to help learn vocabulary.
Where can I download Memrise?
Where to find more apps to learn Chinese?
---
Want more from LTL?
If you wish to hear more from LTL Mandarin School why not join our mailing list.
We give plenty of handy information on learning Chinese, useful apps to learn the language and everything going on at our LTL schools!
Sign up below and become part of our ever growing community!