Iron Ladies (2018) // The Perfect Taiwanese Drama For Chinese Learners
Kick Back, Grab a Coffee & Learn (Taiwanese) Chinese
Iron Ladies (姊的時代 jiě de shí dài), directed by Zhang Jia Xian, is a 2018 Taiwanese drama about three successful career women in their 30s.
The 15-episode show follows the lives of the three women as they try (and often struggle!) to find happiness outside of their successful careers.
Iron Ladies – Introduction
The Chinese name for Iron Ladies is 姊的時代 (jiě de shí dài) which literally translates to "Generation of Elder Sisters".
This Taiwanese drama is set in Taipei and focuses on three woman who all work for an online cosmetic shopping platform called Love U Shop.
The three female lead characters are Zhou Kaiting (周凱婷 zhōu kǎitíng), Ma Lisha (玛丽莎 mǎ lìshā) and Wang Qingqing (王青青 wáng qīngqīng).
Iron Ladies follows these three strong women as they navigate their way through work, relationships and love.
All three leading ladies have high up jobs within the company and very successful careers, but what about their lives outside of work?
Watching this series you will see that their lives are not quite as perfect as they seem from the outside.
When Zhou Kaiting meets the handsome young man Su Can (蘇燦 sū càn), what events will unfold? You'll need to watch the series to find out.
Iron Ladies – Main Characters
In Iron Ladies there are three main female protagonists and one main male protagonist.
The three female leads are the "iron ladies" the show is named after.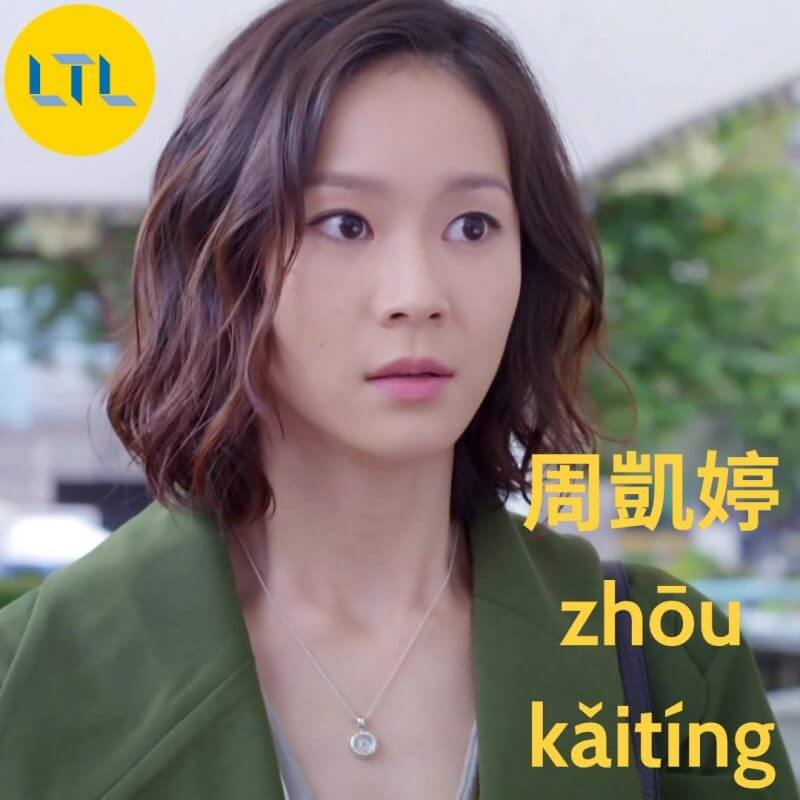 Zhou Kaiting (周凱婷 zhōu kǎitíng), played by Aviis Zhong – The main protagonist in Iron Ladies, she is the head of marketing at Love U Shop.
Zhou Kaiting is very determined and always strives to succeed no matter what obstacles are in her way.
She is engaged to her long term boyfriend Gao Zeshan (高澤杉 Gāo zéshān).
Ma Lisha (玛丽莎 mǎ lìshā) played by Ada Pan – She is the head of merchandising at Love U Shop. She is a divorced single mother who puts all her energy into her career. She no longer believes in true love and although she dates a lot of men, she is only interested in casual relationships.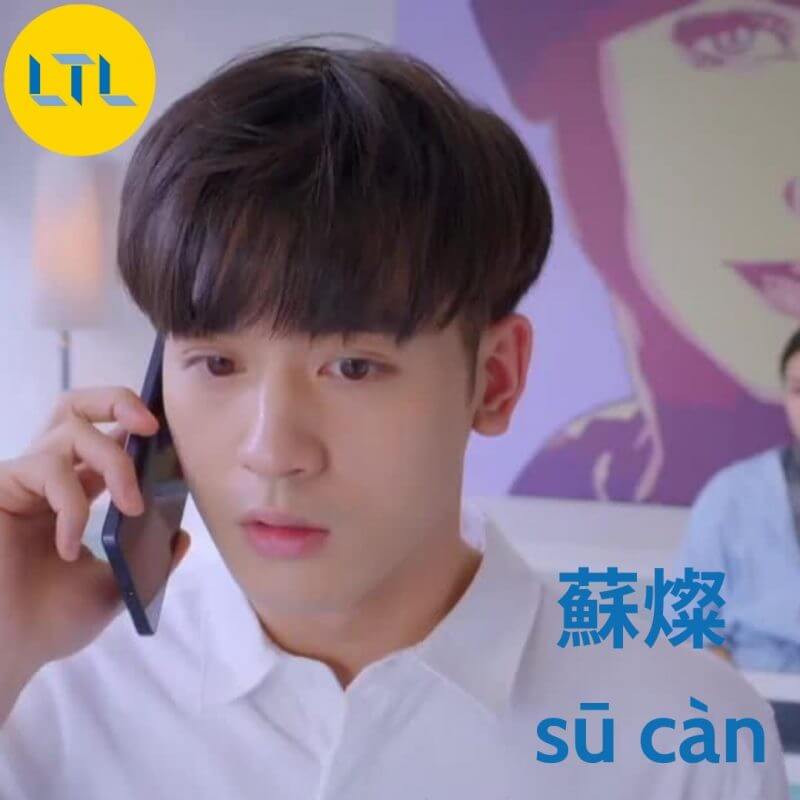 Wang Qingqing (王青青 wáng qīngqīng) played by Zhi-Ying Zhu– She is the Admin Manager of Love U Shop.
She is easy going and a very popular manager at work.
Wang Qing Qing appears to have the ideal life, married to the seemingly perfect and rich Zhao Yuannan (趙元安 zhào yuán'ān).
However, everything is not quite as it seems.
Su Can (蘇燦 sū càn) – The leading male protagonist and played by Ben Wu, Su Can is a young barista and artist who ends up meeting Zhou Kaiting at the Love U Shop office when looking for someone else. He is quite naive and innocent, but always willing to help out when he can.
Fun Fact: Ben Wu, who plays male lead Su Can, is also a famous Taiwanese singer! You can check out his latest music video here!
If you're interested in more shows like Iron Ladies with strong female lead characters, be sure to check out our review of the Chinese drama series Ode to Joy.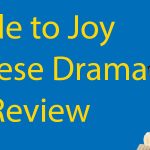 Ode to Joy Chinese Drama 💁‍♀️ A Review for Chinese Learners
One of the best ways to learn Chinese is through watching Chinese TV shows. Here we tell you why Ode to Joy is the perfect Chinese drama to watch.
Iron Ladies – Useful Vocab
There is a lot of everyday vocab used in Iron Ladies, however, there are some specific words about the makeup industry etc. which you may not know.
Company Specific Vocab
Makeup Demo Vocab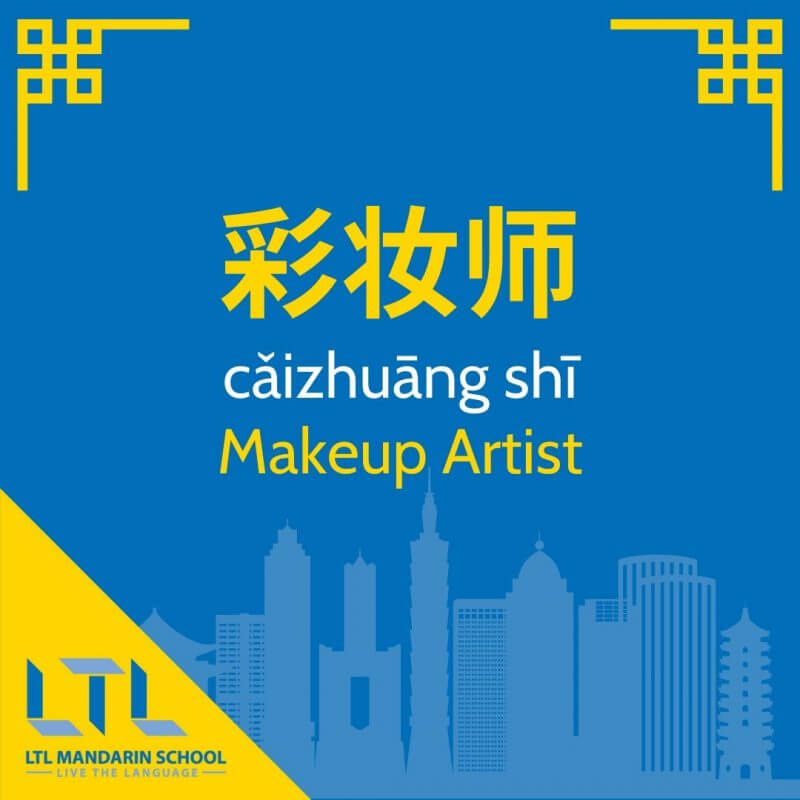 Makeup Vocab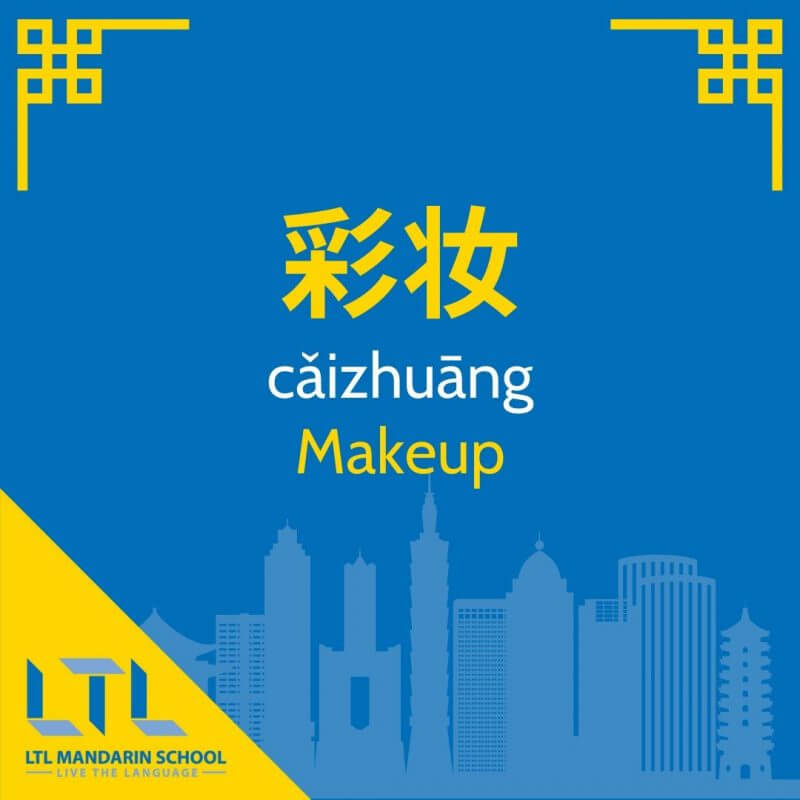 Episode One Vocab
Iron Ladies – Why it's Great for Chinese Learners
Being set in modern Taipei, this is a great program for learning modern Chinese words and phrases.
It can be very useful for anyone who wants to learn some vocabulary related to cosmetics or anyone who has an interest in the cosmetics industry.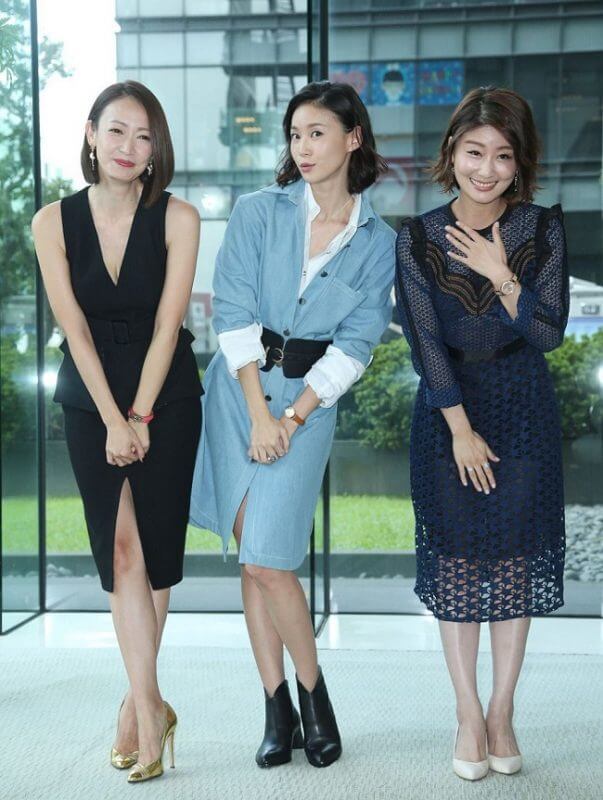 A large part of the drama is also focused on the workplace so this is also a great way to learn some work related vocabulary and gain some insight into the working environment in Taiwan.
As this series is also a Taiwanese drama it can be interesting to see how it differs to similar popular Chinese dramas such as Ode to Joy.
Iron Ladies being set in Taiwan also means that there are some scenes where Taiwanese Hokkien is spoken and the drama can be watched with either simplified or traditional Chinese subtitles.
For those more intermediate and advanced learners of Chinese we really encourage you to watch this series with only Chinese subtitles.
The great thing about watching programs online is that you can always pause or go back if there is anything you don't understand.
If you don't want to commit to watching a long series, then Iron Ladies is also a good choice because it is a much shorter drama compared to many other Taiwanese or Chinese dramas.
The series only has 13 episodes, each about an hour long, which is much less compared to many other series which have 40 – 50 episodes!
Iron Ladies – Where to Watch
Iron Ladies is available to watch on Netflix, which is really great news for Chinese learners because you can use the add on language learning with Netflix.
If you haven't heard about this amazing feature, make sure to check out our blog to see how it works.
If you don't have a Netflix subscription then that's no problem as Iron Ladies can also be watched for free on the streaming platform Viki. However, on here you only have the option to watch it with either traditional Chinese subtitles or English subtitles.
The series is also available on iQiyi, however not in all countries, so availability will depend on where you are trying to watch it from.
Have you seen Iron Ladies before? What did you think? Rate it out of 10 in our comments below!
Iron Ladies – FAQ's
Can I watch Iron Ladies on Netflix?

Yes, Iron Ladies is available to watch on Netflix.
Where can I watch Iron Ladies with English Subtitles?
What is Iron Ladies about?

Iron Ladies is about three successful career women in their 30s as they navigate modern life in Taipei.
When was Iron Ladies released?

Iron Ladies was released in 2018.
How do you say Iron Ladies in Chinese?

The Chinese title for Iron Ladies is 姊的時代 (zǐ de shídài) which translates to "Generation of Older Sisters".
Want more from LTL?
We offer a 7 day free trial to all new online students where you can study Mandarin 24/7. Come and check it out free of charge and see what you think!
If you wish to hear more from LTL Language School, why not join our mailing list.
Sign up below and become part of our ever growing community!