iQiyi Review // China's Netflix vs Actual Netflix
iQiyi Review 📽 China's Netflix vs Actual Netflix // Who Takes The Crown?
The best way to learn a language is to immerse yourself in the language completely.
This can be a bit more difficult if you're not in China, but there are different ways you can immerse yourself in Chinese.
And who knew – you can actually watch Netflix and study at the same time!
We take a look at how China's version of Netflix, iQiyi, compares to the Netflix everyone knows and loves.
iQiyi Review || Getting Started

iQiyi Review || The Costs

iQiyi Review || Using iQiyi

iQiyi Review || What's Available

iQiyi Review || Software

iQiyi Review || Using iQiyi for Learning Chinese

iQiyi Review || Conclusion

iQiyi Review || FAQs
iQiyi Review || How to Get Started
iQiyi is only available in China. But if you've spent any time in China (or watch things you wouldn't admit to on the internet), you've probably heard of a VPN… You'll probably never have thought about setting your VPN to China, but – you can!
Set your VPN to China and you will be able to download a Chinese app store which in turn will be where you can download iQiyi.
Alternatively, iQiyi is also available on the Apple store, even without turning your location on the Apple Store to China or using a VPN.
However, in order to use iQiyi and download the films and dramas, you will have to use a VPN set to China.
And yes, Mainland China. Hong Kong and Taiwan VPNs do not work.
Once you have downloaded the APP, the user-friendly software means you can get started straight away.
(User-friendly if you speak Chinese…)

iQiyi Review || Cost
CHEAP, 2USD p/m
iQiyi offers a free service and a paid for service. But in reality, if you have the means to pay (see below for payment methods) then we would recommend doing so – since it costs a mere 20CNY (2.8 USD) per month.
Not bad.
This 20CNY will give you unlimited viewing and unlimited downloading – as far as you have space on your computer or phone.
There are some newer films and dramas that may require extra payment.
These are usually new releases still in the cinema, and you pay for them like you would as if you were going to the cinema to watch them.
Except they're much cheaper and you can watch them in the comfort of your own home. Additional costs are usually less than 1USD so you really don't notice this.
In order to pay for iQiyi, you will need WeChat pay.
If you live in China and don't have WeChat pay, we don't really know how you're surviving.
So presuming you have WeChat pay, you will be able to set up your new iQiyi account pretty easily.
It's simply a case of creating a login and you can pay through the WeChat app. iQiyi will take your WeChat profile so you don't need to add any more information. From downloading the app to watching your first film, it can take less than 30 seconds.
You are welcome to leave us a comment below to share what App you are using to watch films.
Once you have set up your payment, the payment will come out of your WeChat account automatically every month until you tell it to stop.
Cheap. Easy. Convenient.
What's the catch?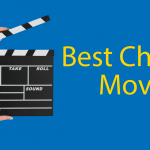 21 of the Best Chinese Movies to Binge on This Year
There are so many options out there, it is completely normal to feel lost when looking for the best Chinese movies to learn Chinese nowadays.
iQiyi Review || Using iQiyi
NO ENGLISH
One thing to note before you get started with iQiyi is that it's all in Chinese.
No English.
The interface itself has zero English. Everything is written in simplified Chinese characters.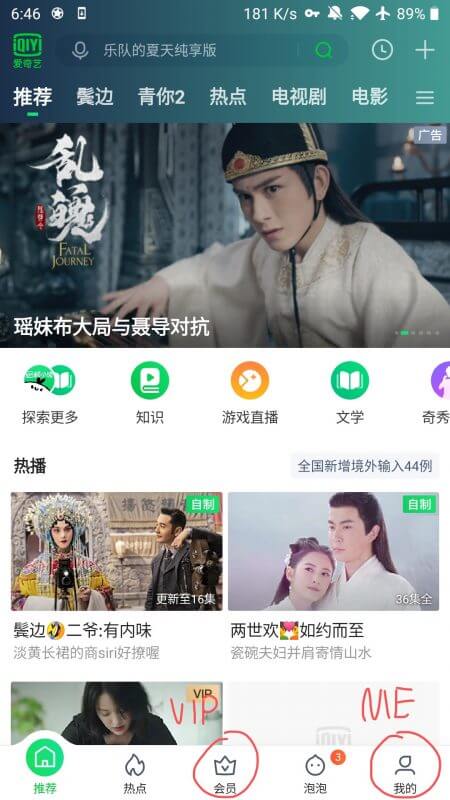 But don't fret… It's really not that terrifying, and you'll find that once you have learnt the main buttons you need to press, you can just stick with these.
And as time goes by you can explore some more functions.
If you don't feel too confident with your Chinese reading, you can get a Chinese friend to help you with setting up your account and pointing you in the right direction for where to go to select your films and dramas and where your downloads are saved.
If you don't speak a word of Chinese or find Chinese characters terrifying – stick with us.
Actually, some of the more popular films have English subtitles.
Taiwanese and Hong Kong films also often come with English subtitles.
Also, there is a wide database of foreign films that are in English, if you are simply using iQiyi as a way to escape Netflix's fees or want the ability to watch films without a VPN in China.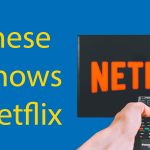 28 Chinese TV Shows on Netflix 📺 A Monumental Guide
Chinese TV Shows on Netflix – Discover the best action, comedy, drama and more with this complete guide to Chinese TV shows on Netflix
iQiyi Review || What's Available 
CHINESE / LIMITED FOREIGN
iQiyi is a Chinese application.
So, you can imagine that most of the content on the app is indeed in Chinese!
You can find a massive – or the biggest database of Chinese films and dramas on iQiyi.
There's also the option for…
There is a function that allows you to search for the kind of content you want. You can search via genre, country, and popularity.
As well as the mainland Chinese content, Taiwanese content, and Hong Kong content, you will also find a surprisingly large database of foreign films and dramas.
This includes mainly British or US films and dramas, but you can also find Japanese, Korean, German, Spanish, and French films and dramas.
They may not be the most up-to-date, and there may not be a massive collection, but it will definitely keep you going!
One thing to bear in mind when watching foreign films and dramas is that they may be a bit different to what you have seen before, if you're watching a film you have previously seen.
China implements strict censorships on the foreign media that is available in China.
Kissing scenes don't go much further than that…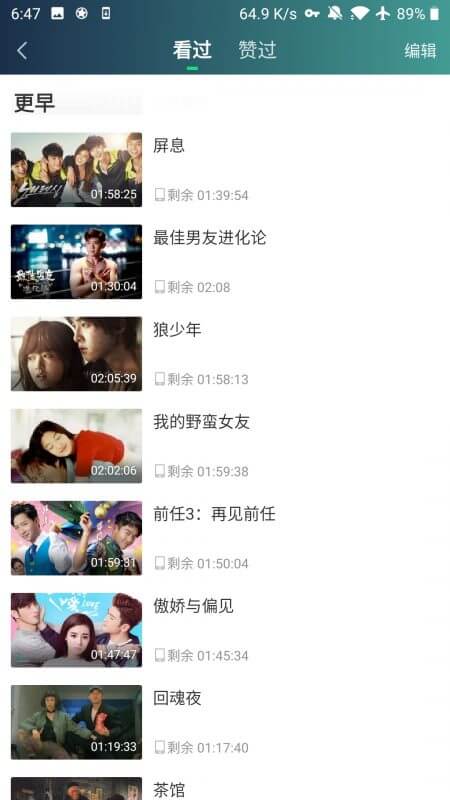 iQiyi Review || Software
FAST
Both the iQiyi APP and the online platform are incredibly user-friendly (if you speak Chinese), intuitive, and most importantly – fast.
Much faster than Netflix, actually.
Like many Chinese apps, iQiyi uses simple software meaning that it works very quickly.
You also have the option to download the dramas or films in different definitions, and it tells you exactly how much space this will take up on your phone.
iQiyi Review || Using iQiyi to Learn Chinese 
Watching films and dramas in Chinese may feel way out of our depth right now – but you can start from any level.
One really great feature about iQiyi is that all of the content has Chinese simplified subtitles on it. So if your listening isn't that great, you can read along!
HSK1 – HSK2
For HSK1/HSK2 level, you could consider watching some British/American films on iQiyi and get yourself used to the characters by reading the Chinese subtitles.
You could also try to watch a Disney film you know well dubbed over in Chinese. You know the story, see how much you can pick up on and get your ears used to listening to Chinese.
HSK3
You're ready. Don't worry. Grab a popular drama, ask a Chinese friend for recommendations or simply ask someone to help you search by "most popular" or "trending" and see what you find.
Best is to find a drama that is not specific but generally lifestyle and romance. You don't want to jump into a medical drama right away since this will only alienate you.
Once you start with a drama, give yourself 10 or 20 minutes of viewing. If you find after 20 minutes you're not enjoying it then try another one. No reason to force yourself.
At HSK3 level, though, you will find a drama that you can understand around 20/30% of language wise, and understand 70% story wise – since a lot of the story is simply in the viewing itself!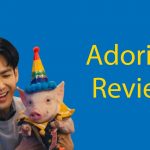 Adoring Review 宠爱 – A Romantic Chinese Movie
The movie tells six stories of people and their pets and how they find love in their lives.
HSK4
Explore some new dramas and films.
At this point, if you have been using iQiyi since the beginning your listening skills will be on top form and you will find watching dramas and films in Chinese much more pleasant.
You'll also find your understanding of Chinese culture grows very quickly!
HSK5
Start getting into more specific dramas. Those medical ones or those about lawyers that seemed so scary before… Chances are they will still be scary and difficult to understand, but you're ready for the challenge!
You could also try finding some based in different areas of China, e.g. Taiwan or Beijing, to get your ears used to the many different dialects in China.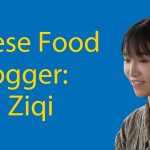 China's Biggest YouTube Sensation Ever // Meet Li Ziqi
Li Ziqi made it big // She is the creator of the biggest YouTube Channel in China of all time with over 2 BILLION video views + millions of fans worldwide.
HSK6
At HSK6 level, you should feel comfortable watching most dramas and films.
The best feature at HSK6 level of iQiyi is the on-screen commentary from other watchers.
Not only will you be watching the drama, listening to it, and reading the subtitles, but you can also turn on the on-screen comments which show comments from other people watching at the same time.
These are hilarious, great for more colloquial Chinese, and great for practicing your quick reading.
The ultimate in Chinese practice!
You could also go even more hardcore and start to learn a different language like Korean and Japanese, and use the Chinese subtitles to understand these..!
iQiyi || Conclusion
Since moving to China, I completely lost the need for my Netflix account and now only use iQiyi.
It's cheaper, works better, works well in China, you can study at the same time, you can learn about a new culture. Full immersion.
For most, iQiyi won't be a replacement for Netflix, unless you are living in China and hate VPNs. However, it does have the potential to be a solid rival, if not a full-on replacement.
There is also the added bonus of it only being in Chinese. You'll notice just how quickly your confidence will improve and you can text your next step onto Chinese social media platforms such as Weibo!
iQiyi || FAQs
What is iQiyi?

iQiyi is effectively China's version of Netflix.
Can I get iQiyi in English?

No unfortunately iQiyi is only available in Chinese.
Is iQiyi a good way to learn Chinese?

Yes it really is. Watching films and dramas in Chinese may feel way out of our depth right now – but you can start from any level. 

One really great feature about iQiyi is that all of the content has Chinese simplified subtitles on it. So if your listening isn't that great, you can read along! 
How do you spell iQiyi in Chinese characters?

iQiyi in Chinese characters is 爱奇艺.
Can I watch foreign movies on iQiyi?

Yes there are movies from all over the world available on iQiyi.
Want more from LTL?
We offer a 7 day free trial to all new online students where you can study Mandarin 24/7. Come and check it out free of charge and see what you think!
If you wish to hear more from LTL Language School, why not join our mailing list.
Sign up below and become part of our ever growing community!