WHAT ARE THE FLEXI CLASS LEVELS?
Flexi Classes are suitable for students of all Chinese levels.
LTL Online School offers complete beginner, beginner intermediate, intermediate and advanced Chinese online classes through the Flexi Class system.
We follow the HSK system to define levels but also have a special "complete beginner" level called "Intro".
If you are unsure which HSK level you are, you can take a trial HSK online test here.
You will be asked to enter your current Chinese level when signing up for the the Flexi Class system. You can change your level later at any time under "Settings".
THE FLEXI CLASS LEVELS
INTRO
Our Introduction Level will teach you the basics of Mandarin.
It contains 10 topics focusing on the basics: pinyin, tones, pronunciation and simple sentence structures.
Each topic will be taught during a 60 minute class. This will give you the basics to start your Chinese learning journey towards Mandarin fluency.
If you are a complete beginner or might not feel confident yet in those areas, we recommend that you sign up for the Intro level.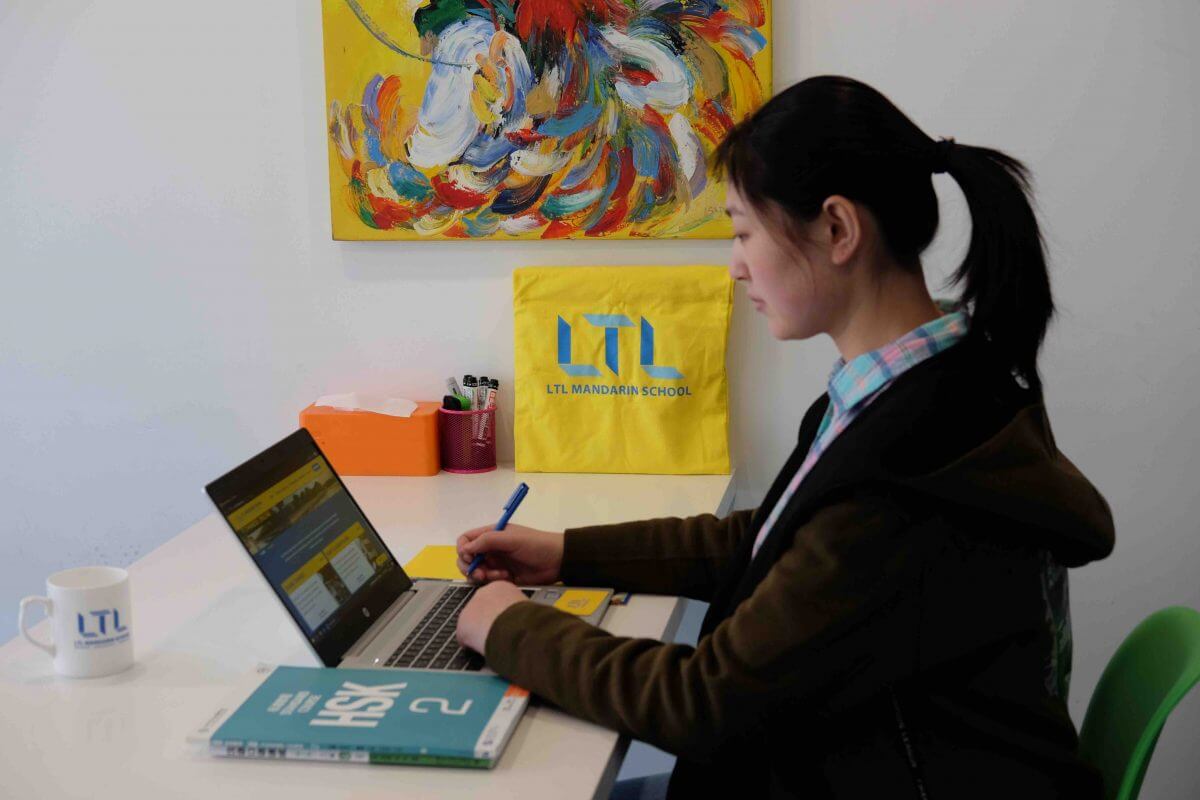 PRO TIP: Many students choose to study Intro level topics again or even several times to make sure that they are 100% firm in those areas even once they are at a higher level.
To achieve fluency mastering pinyin, tones and pronunciation is essential. Booking an Intro level class again once you are at a higher level is no problem and a great learning strategy.
You can choose to study Intro level topics online either in a small group or 1-on-1.
HSK 1
Our HSK 1 level consists of 40 topics.
If you already are familiar with the basics of Mandarin but do not feel comfortable in basic conversations this is for you.
Completing the HSK 1 level is defined as "the ability to understand basic Chinese words and phrases" and know 150 words in Mandarin.
All HSK 1 topics are offered both as small group and 1-on-1 online classes.
HSK 2
The Flexi Classes HSK 2 level consists of 50 topics.
Choose HSK 2 if you already can understand basic conversations and feel very comfortable in pinyin, pronunciation and tones.
Upon completion of HSK 2 you "can use basic Chinese and apply it to complete simple tasks" and know approximately 300 words.
All HSK 2 topics are offered both as small group and 1-on-1 online classes.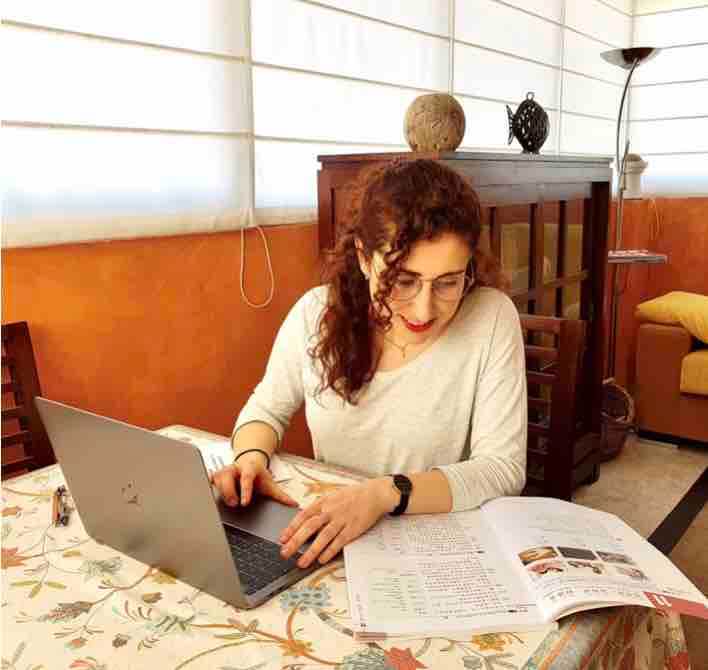 HSK 3
The LTL HSK 3 Flexi Classes level contains 50 topics.
It is suitable for students who have no problem communicating in Mandarin in day to day conversations.
Once you completed the Flexi Classes HSK 3 level you "can communicate daily for academic and professional purposes" and know about 600 words.
All topics for the HSK 3 Level are offered both in small groups and 1-on-1 online classes.
HSK 4
Time to break the 1,000 word barrier with HSK 4!
If you have no problem with normal conversations, can read simple texts and are ready to go for fluency, choose HSK 4.
Upon completing HSK 4, students can "converse fluently in various topics with native Chinese speakers" and will know about 1,200 words in total.
All classes for HSK 4 level are offered as small group and 1-on-1 online classes.
HSK 5
If you are already fluent in most situations, then HSK 5 is the right level for you.
Upon finishing HSK 5 you will be "fluently speaking and have the ability to read a Chinese newspaper".
You will also know about 2,500 Chinese words.
Different student's Chinese abilities become more diverse at higher levels, with some excelling in reading/writing and others in speaking or listening.
At this level vocabulary knowledge also starts to vary widely between students.
To make sure that classes are suitable for each student, HSK 5 Classes are offered as only 1-on-1 classes online.
HSK 6
You are on your way to the highest level of Chinese language study.
Upon completing this level you will have the "ability to express whatever you wish either spoken or written" and know about 5,000 words. This is the ultimate fluency level for foreigners.
HSK 6 classes are offered online 1-on-1 in the Flexi Class system.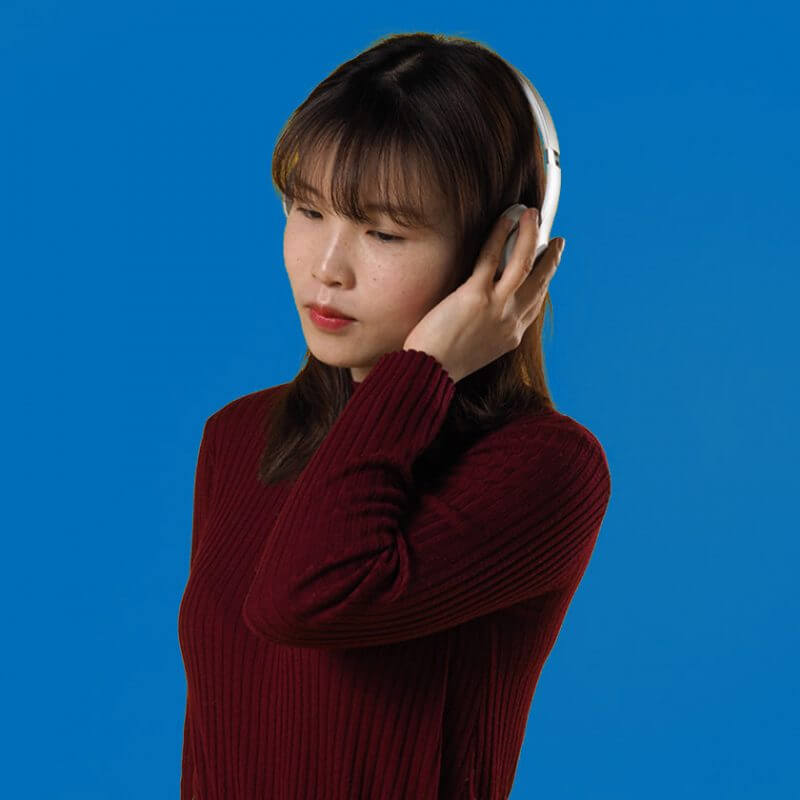 FREQUENTLY ASKED QUESTIONS
What is my current level?

If you are a complete beginner you are "Intro" level.

If you studied previously but are unsure, take a free online HSK vocab test.

Do not worry too much though, if you feel that the classes are too easy or hard for you, you can change your level later at any time in the Flexi Class system.
Are your levels the same as HSK?

No, we use the HSK system as a general guideline to define our online Chinese levels, to make them easy to understand and comparable.

However the actual HSK exam is relatively dated by now and contains some outdated vocabulary and overly academic concepts.

Flexi Classes are current, fun and highly relevant so we updated and adjusted the teaching contents accordingly to be relevant to student's lives today.

That being said, after successfully completing an HSK level in Flexi Classes you will be ready to take the corresponding HSK exam too.
Which levels do you offer group / 1-on-1 classes?

Online Group and 1-on-1 classes are offered for Intro, HSK 1, 2, 3 and 4.

For HSK 5 and 6 online 1-on-1 classes are offered as levels and skills between students can vary greatly at this point.
Can I continue to study face-to-face

Yes you can.

LTL has real brick and mortar schools in Beijing, Shanghai, Taipei, Singapore, Chengdu, Xi'an, Beihai and Chengde teaching Mandarin face to face.

Once you are ready to travel to China you will be able to continue your course at the same level with face to face classes there.
Where do I enter my level?

When signing up for the Flexi Class system, you will be asked to choose your level.

You can change it later under "Settings".
Can I retake a topic?

Yes absolutely and many students do.

It makes sense to study a topic again to make sure you have a firm grasp of the content taught.

Each topic is offered in three different city versions (Shanghai, Beijing and Taipei).

This means you can study the same topic again but with different teaching materials and vocabulary, while learning the same grammar concepts.
Are all levels taught online?

Yes, the Flexi Class system teaches all Chinese classes online via Zoom.
How big are the classes?

All our online Chinese group classes are very small.

The average number of students in an online small group class at LTL is just above two (2.12 to be exact).

The maximum number of students in a class is six, though it is very rare that a class is fully booked.