Chinese YouTube Channels 😂 15 Fantastic & Funny Accounts To Follow
Chinese YouTube Channels 🎥 Our Pick of the Best 15
We've already had a look at what Instagram accounts to follow to learn Chinese, but what about Chinese YouTube Channels to follow?
Thanks to today's technology we now live in an amazing age where you can not only learn Chinese online, but even experience what it's like living in China as a foreigner.
CHECK OUT this complete list of YouTubers in China!
There are a huge amount of YouTube channels out there dedicated to helping you learn Chinese, showing what life in China is like and exploring Chinese culture through humour.
So let's have a look at some of the best Chinese YouTube channels.
Chinese YouTube Channels – To Learn Chinese
Let's start with having a look at some of the the best Chinese YouTube Channels to learn Mandarin.
Yoyo Chinese
When it comes to Chinese YouTube channels, the first to the party was Yoyo Chinese, arguably the king of them all, boasting a staggering 300,000 followers!
The host and founder of Yoyo Chinese is Yangyang Cheng a former TV presenter. Her former background as a TV host combined with her experience as a Chinese teacher make her perfect for an online Chinese learning channel.
Yoyo Chinese have been running for 10 years, so it's no surprise that they really know what they're doing when it comes to video lessons.
Their videos are aimed at English speakers and they often use English examples and comparisons to explain points.
One of the best things about their videos is their clear explanations which are free of too much grammar jargon.
Instead elements of Chinese such as grammar, written Chinese etc. are broken down in easy to understand chunks.
A great example of this is their video on tones (see below) which shows the English equivalents of tones.
YES to those who are scratching their heads, English does have tones!
The majority of material available on Yoyo Chinese's account is aimed at beginners and elementary level Chinese learners.
However, the "Live Hangouts" videos have some content that may interest more intermediate and advance learners.
Videos focus on areas such as looking at how Chinese people really speak, or specific areas like reading a Chinese menu.
YouTube Account: Yoyo Chinese
Other Accounts: Instagram @yoyochinese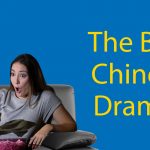 Best Chinese Dramas to Watch (in 2023) 📺 24 Of The Very Best
From modern Chinese dramas to historic Chinese dramas, there are so many amazing C-Dramas to discover and we've got 24 of the very best here!
Unconventional Chinese
If you want to learn Chinese, in a less conventional way, this is a cracker!
As you might have guessed from the name Unconventional Chinese teaches you Chinese in a unique way very different from anything you'll experience in the classroom or in normal online lessons.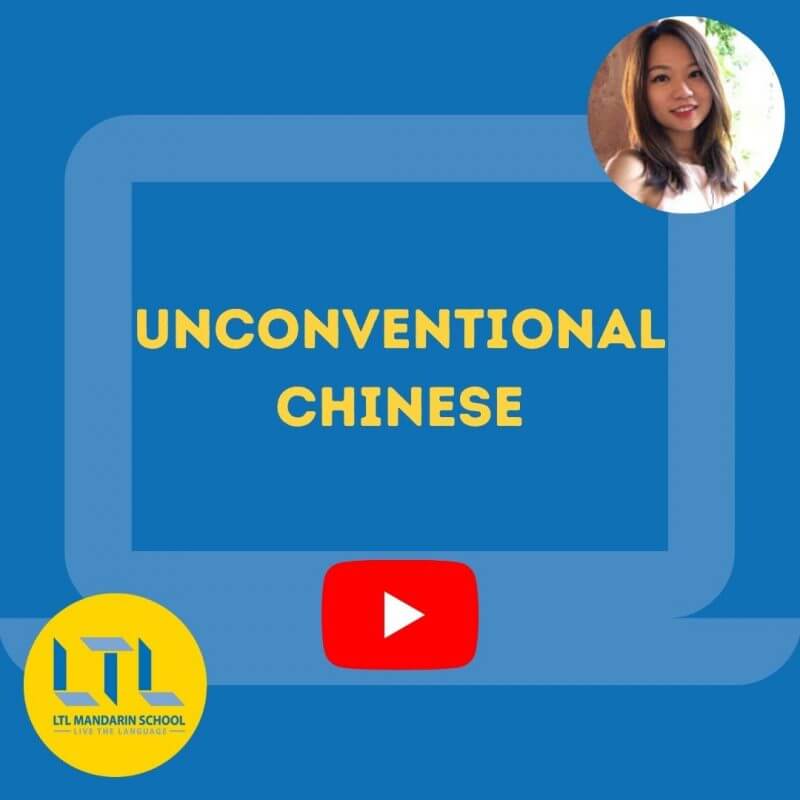 The creator behind Unconventional Chinese is Keren a Chinese teacher who lives in the US.
Her channel has now been running for around two years and continues to be a refreshing source of unusual content.
Unconventional Chinese is great for combining learning Chinese with also learning about Chinese customs and culture.
One great example of this is Keren's videos about Chinese dating, not only does she teach you useful vocabulary but also about different conventions in China.
She also teaches you things you definitely won't learn in the classroom like Chinese swear words or the story of diarrhoea 💩.
Most of her videos are classed as suitable for those who are beginners, though she does have a series for intermediate learners too.
However, as Keren focuses on the unconventional you'll find that even an advanced learner can learn something new from her videos.
YouTube Account: Unconventional Chinese
Other Accounts: Instagram @unconventionalchinese
HIT Chinese
Next up on our list of YouTube accounts to follow we have HIT Chinese which is a Chinese learning channel that uses 'comprehensible input'.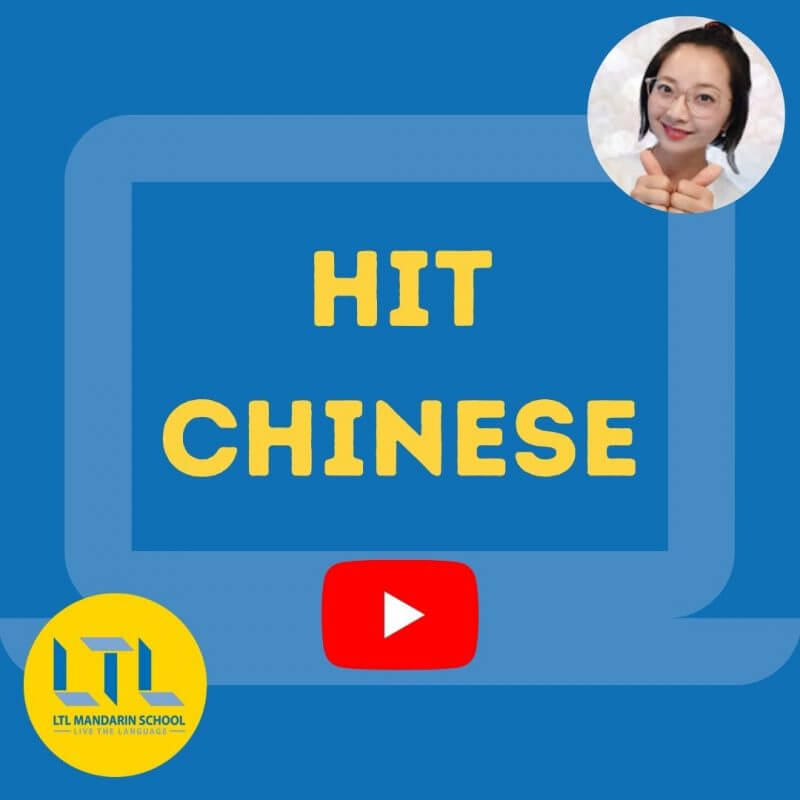 In case you didn't know comprehensible input is language input that can be understood by listeners despite them not understanding all the words and structures in it.
You can find a similar approach to learning Chinese with the web based learning platform Glossika.
Both HIT Chinese and Glossika try to get you to learn Chinese in a more natural way similar to how children learn language rather than learning individual vocabulary and grammar points.
HIT Chinese have been going for about a year and already have loads of great and useful content.
The videos are aimed at beginner to elementary students, we'd recommend complete beginners get to know the basics of Mandarin before trying out this channel.
YouTube: HIT Chinese
Instagram: @hitChinese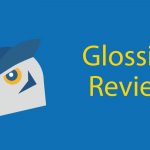 Glossika Review (2023) – Polyglots Will Love It
Glossika Review (2020-21) – With over 60 languages ranging from the usual French or Italian to Welsh and Wenzhounese, Glossika is a polyglot's dream!
SMART Mandarin
SMART Mandarin is run by Katrina Lee who is a Mandarin Chinese teacher from Taiwan.
This makes it one of the most the perfect Chinese YouTube channels to follow if you've studied or plan to study in Taiwan, or if you're learning traditional characters.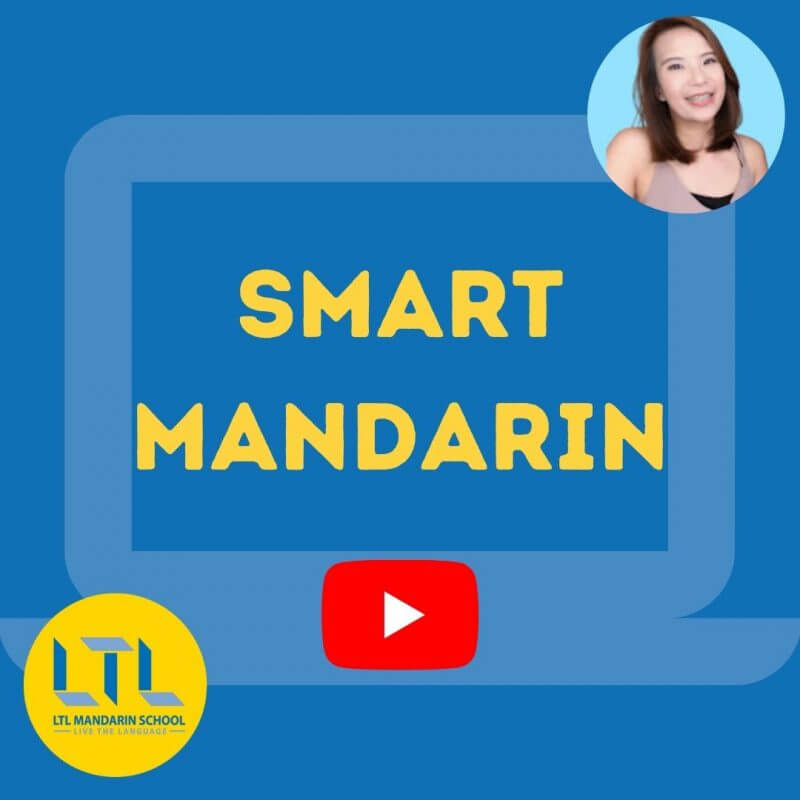 Of the YouTube accounts on our list this is one of the best ones for anyone who is a complete beginner.
SMART Mandarin have some really informative videos that introduce viewers to Chinese sounds and tones, which can sometimes be an area that's overlooked on Chinese learning YouTube channels.
The 'Super Easy' series of videos are perfect for anyone looking to learn Chinese but have no idea of where to start.
There are also HSK 1 and HSK 2 videos available for elementary learners.
The focus of SMART Mandarin is definitely beginners and elementary learners so more intermediate and advanced learners will need to look elsewhere.
YouTube Account: SMART Mandarin
Instagram: @smart_mandarin_katrina_lee
Chinese Zero to Hero
Unlike the other Chinese YouTube channels to follow that we've looked at so far Chinese Zero to Hero is created by a whole team of instructors rather than one main teacher.
Their videos follow the HSK curriculum and they have videos available for all HSK levels.
This is fantastic news for more advanced learners as it is actually quite a rarity to find YouTube videos for HSK 5 and 6.
Most channels tend to just focus on beginners and elementary Chinese.
Each of their videos focuses on a grammar point from one of the HSK textbooks.
However, be aware that the full course for each of the HSKs are not available for free, you need to pay to gain access to the entire course.
They also have a completely FREE course called Learn Chinese with Songs which is a really fun way to learn Chinese. It's also great if you want to show off at KTV!
YouTube Account: Chinese Zero to Hero
Instagram: @Chinesezerotohero
Chinese YouTube Channels – To Experience Life in China
Whether you're thinking about moving to China and wondering what it's like, or perhaps you are just really interested in what life in China as a foreigner is like, then there are plenty of YouTube account to follow for exactly that.
Let's have a look at some of our favourites…
Rachel Meets China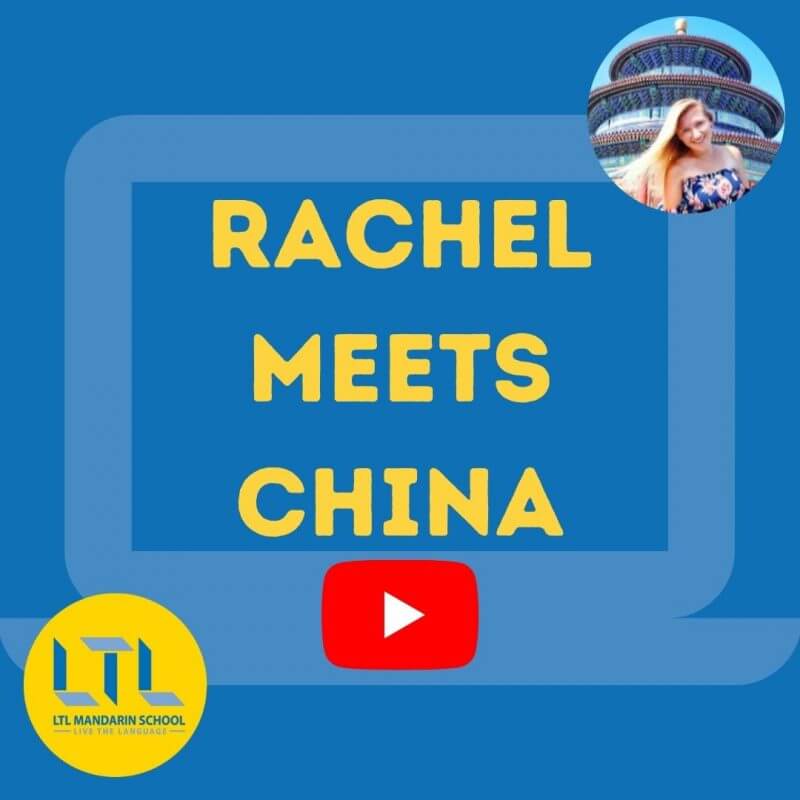 Rachel is an American expat currently living in Beijing.
She has lived in China for five years and first moved there as a teacher.
This is a great YouTube account to follow for anyone who is interested in learning more about places and life in Beijing and also China as a whole.
Through Rachel's channel you can explore famous places in Beijing like the Temple of Heaven or the Hutongs as well as other destinations in China and beyond.
In all her videos you can really tell how much Rachel loves living in China and she always throws in some interesting facts as well so you'll also be able to learn some new things.
YouTube Account: Rachel Meets China
Instagram: @rachelmeetschina
Rafa Goes Around!
Rafael, lives in Shenzhen, has been living in China for 5 years. Through his YouTube channel Rafa Goes Around, Rafael shares his love of China with viewers.
As he is based in Shenzhen, there is a focus on Shenzhen as a city, but Rafael also focuses on life as an expat in China in general.
Along with this Rafa also shares his experiences travelling round China.
More recently has shared videos of life in China post Covid 19.
It's immediately clear from watch Rafael's videos that he has completely fallen in love with China.
The goal of this channel is simple. He wants to share his passion with viewers, and we love it!
YouTube Account: Rafa is Around
Instagram: @rafaavedra
Nico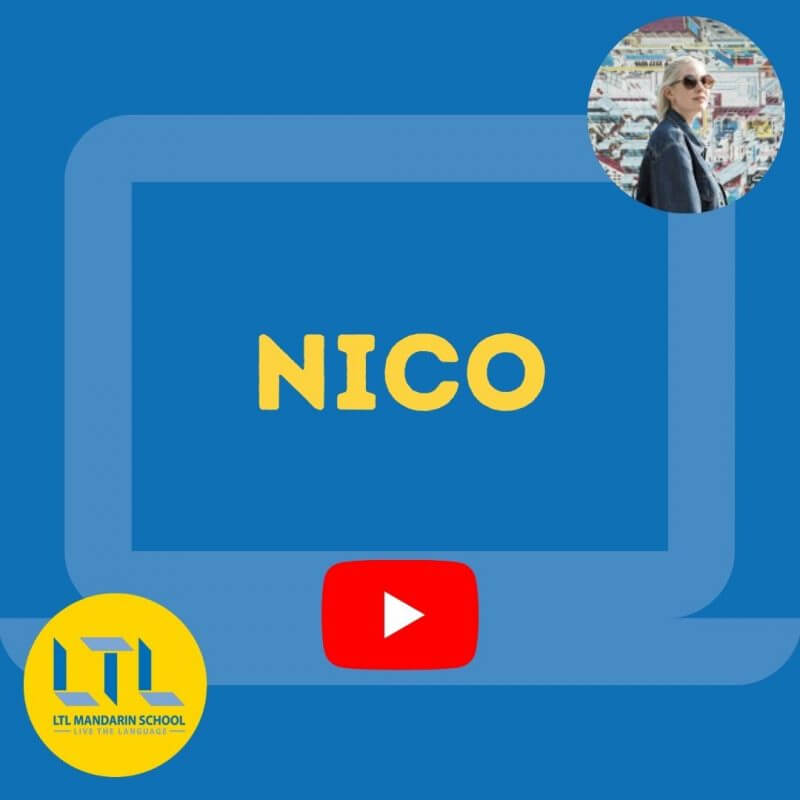 Nico is from the UK and has been living in China since 2017. She is another expat who is currently living in Beijing.
On her channel you can find videos on life in Beijing, life in China, as well as travel tips for both China and other Asian countries.
She has created some super helpful city guides that are definitely worth checking out!
Her Ultimate Guide to Beijing is a must watch for anyone planning on visiting.
Some of the best videos on Nico's channel are her China Tips videos, which are super helpful for anyone thinking of moving to China.
YouTube Account: Nico
Instagram: @wearenico
Miriam in China
Originally from Sweden Miriam first came to China in 2015 to study a semester in Shanghai.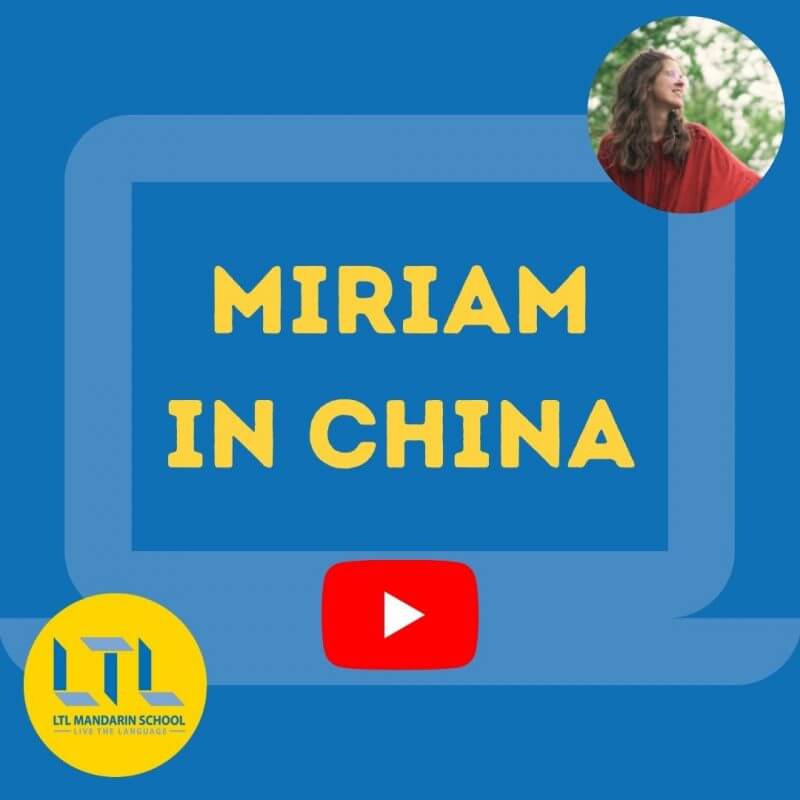 Not only did she fall in love with the country but she also fell in love and met her future husband.
Miriam now lives with her husband and their child in her husband's hometown in rural Qinghai province.
This is one of the most unique YouTube accounts to follow on our list because it focuses on life in rural China.
This is quite a rarity as most YouTube or Instagram accounts about life in China are based in a big city, as you'll see from our list.
Miriam in China is a truly heartwarming YouTube channel which anyone who has a soft spot for China and Chinese culture will love.
Some of her videos also include Chinese, for instance when her husband features in them he speaks Chinese, so as well as getting to experience rural Chinese life you can practise Chinese too.
YouTube Account: Miriam in China
Instagram: @miriaminchina
Blondie in China
Amy from Australia, has been travelling around China on and off for the past 5 years.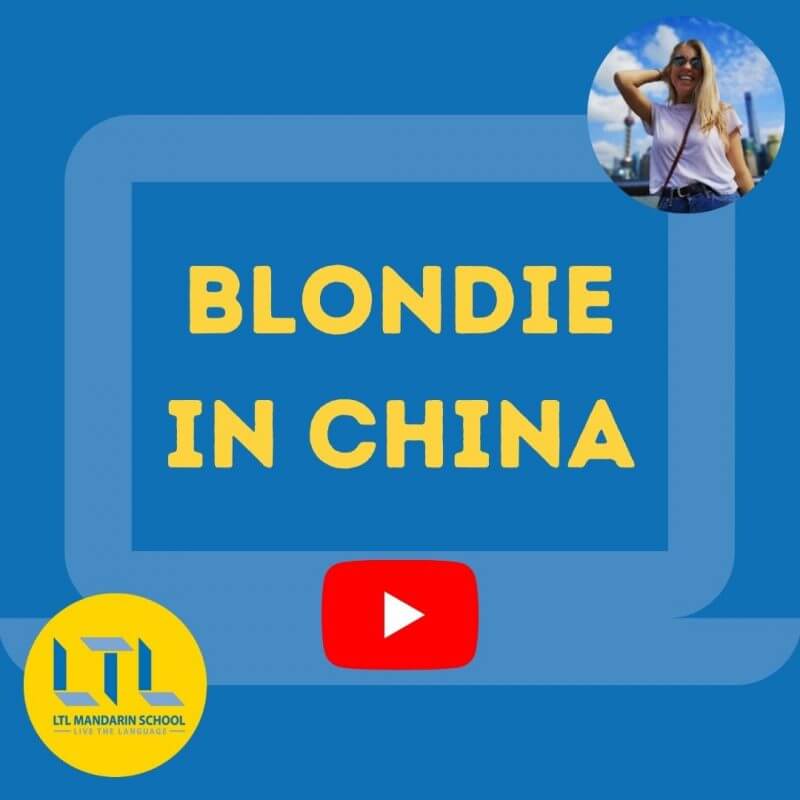 Blondie in China is one of the best YouTube accounts to follow for people who are interested in travelling in China.
On her channel you can find helpful city guides which she has created and also city specific playlists.
Amy also has a real love of Chinese food and will go outside of her comfort zone to try new things.
If you're not brave enough to try some more unusual dishes like river snail noodles, you can watch Amy experience it instead!
YouTube Account: Blondie in China
Instagram: @blondieinchina
Chinese YouTube Channels – To Make You Laugh
You might not know that there are loads of Chinese YouTube channels out there showing you the funny side of living in China as a foreigner.
What you also might not know is that not only are these YouTube account hilarious, but a lot of them offer some great Chinese practice even for more advanced learners.
Jesse 杰西
Now, Jesse is pretty new on the scene when it comes to YouTube accounts in China, but we are already loving what we see.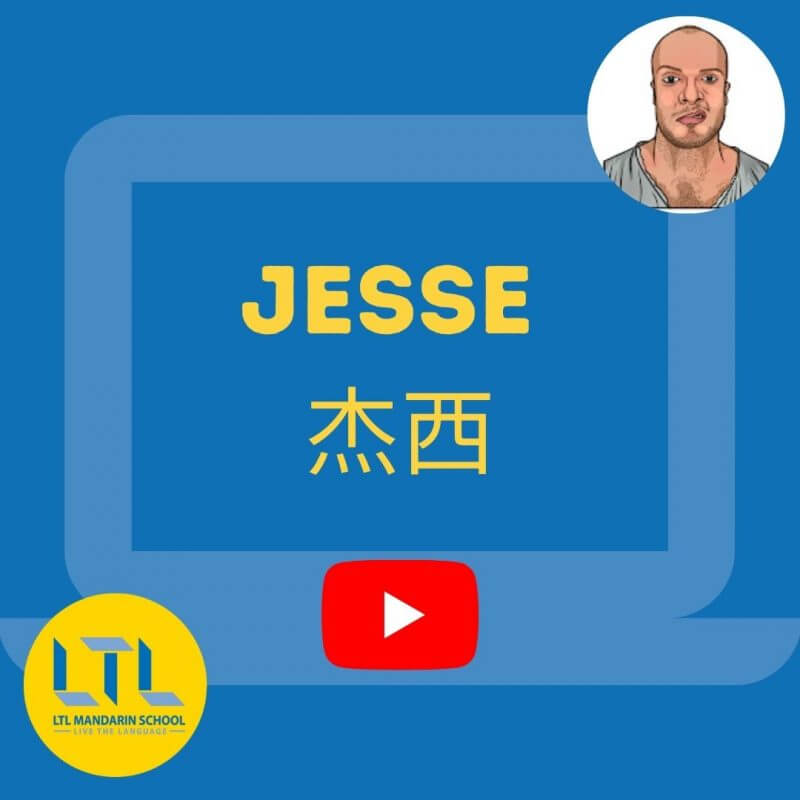 Jesse is from the UK and his channel has two focuses, the first is reviews of Chinese learning apps, with lots of humour thrown in.
So not only can you learn about the best apps to learn Chinese, but you can have a good laugh at the same time.
The other focus is life in China, with Jesse showing the more funny side to living in China as an English teacher.
His videos are guaranteed to make you laugh and also give really useful information about living in China.
For instance, some of his most recent videos have been showing what life in China is like now post Covid-19.
YouTube Account: Jesse 杰西
Mamahuhu
Mamahuhu is a must follow for anyone who has experienced life living in China as a "laowai" (老外 lǎowài – foreigner).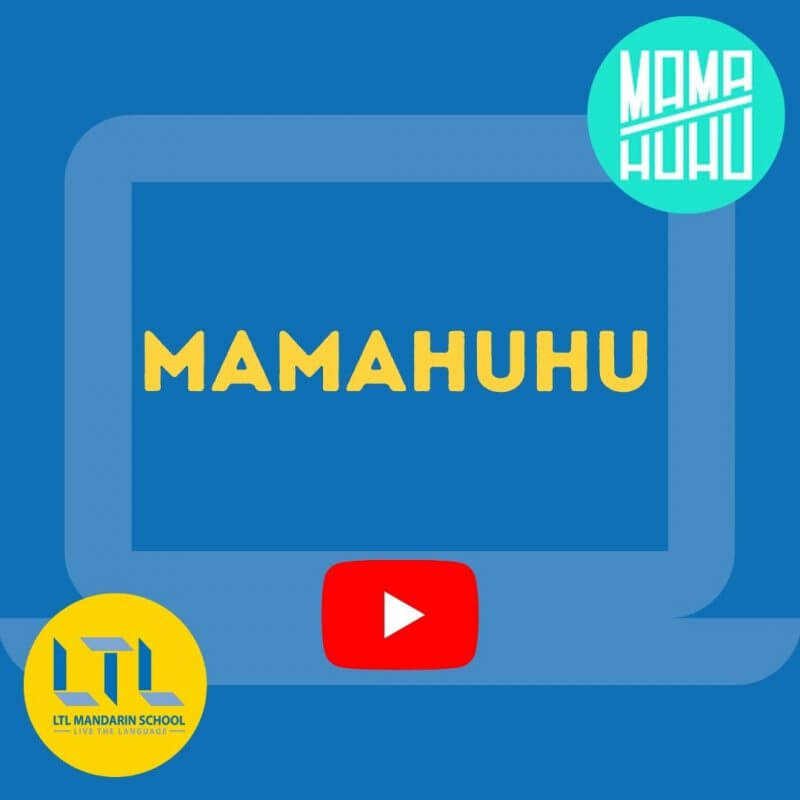 They have tonnes of hilarious content from over the years which perfectly articulates the funny side to being an expat in China.
Whether it's the "reverse culture shock" you experience when you move back to your home country or what it's like trying to get a Didi in China.
Mamahuhu's videos are sure to make you burst out laughing.
Behind Mamahuhu is an international team with a mix of foreigners and Chinese people.
Their videos will often also feature Chinese so you can get your Chinese practice in too.
YouTube Account: Mamahuhu
Instagram: @thatmamahuhu
杰里德 Jared
The first thing you'll notice when you watch one of Jared's comical videos is that his Chinese sounds perfect! Yes, Jared's Chinese is truly amazing and he really does sound like a native!
This means that as well as being funny, these videos are also great Chinese practice.
For people who dream of becoming fluent in Chinese Jared can also be great inspiration.
Jared has a range of funny videos, with some of the best being a series about what it's like being in China as a foreigner who has just arrived versus one who has been there for 10 years.
Anyone who has lived in China for a few years can definitely relate to how things change!
He also does some great comparison videos of life in China versus life in the West.
You'll see this is a common theme in comical YouTube accounts in China.
Kevin in Shanghai
Following on from Jared we have Kevin who has done some very funny collaboration with Jared in the past.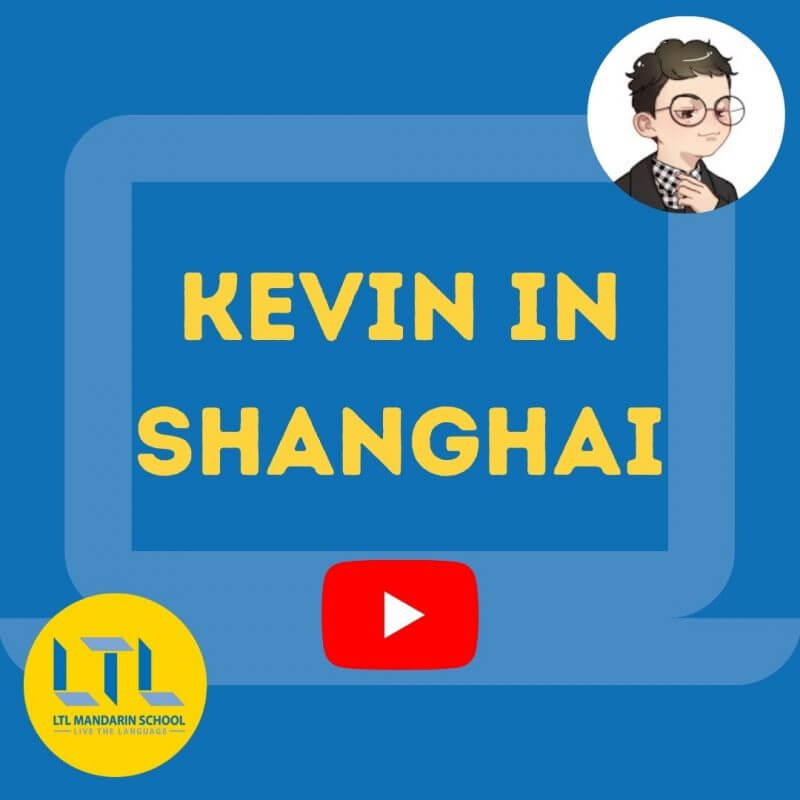 Kevin in Shanghai focuses on cross-culture (跨文化自媒体 kuà wénhuà zì méitǐ).
At first you might think this means he only focuses on differences between China and the West but actually Kevin also explores differences in Chinese culture.
For example he has a whole series about comparing Taiwan and Mainland China.
These videos are particularly good and really great for anyone who is deciding whether to study in Taiwan or Mainland China.
It's also really interesting for people who want to know more about the differences between the two such as language, culture etc.
He does also do some China versus the West videos that are also very funny.
Like many of the other comedy channels on our list his videos include lots of Chinese content so you can laugh along and learn at the same time.
YouTube Account: Kevin in Shanghai
Instagram: @kev000007
Chinese YouTube Channels – Bonus Account
LTL Mandarin School
Best account to learn Chinese on YouTube… 🤔
Yes, we couldn't do a blog on social media accounts to follow without including our very own YouTube account!
Now LTL Mandarin School's YouTube channel is a combination of all three categories, you can use it to learn Chinese, to experience life in China and to make you laugh.
That's right our YouTube account is a triple threat!
Whether you're looking for vocab videos, deciding which city in China to study in, want to learn about immersion in China or how to order a Subway sandwich we've got you covered!
Go on, drop us a follow 🙂
YouTube Account: LTL Mandarin School
Instagram: @ltlmandarinschool
Chinese YouTube Channels – FAQs
Can you learn Chinese on YouTube?

Yes, there are many accounts on YouTube for learning Chinese.

Although nothing beats actual interaction with a teacher such as online lessons, YouTube can still be helpful to support your learning or to get you started.
Is YouTube banned in China?
How can I access YouTube in China?

You can access YouTube by using a VPN.
Does LTL have a YouTube account?

Yes, LTL has a YouTube account which you can access here.
Want more from LTL?
We offer a 7 day free trial to all new online students where you can study Mandarin 24/7. Come and check it out free of charge and see what you think!
If you wish to hear more from LTL Language School, why not join our mailing list.
Sign up below and become part of our ever growing community!