Glossika Review (2023) – Polyglots Will Love It
An Honest & In-Depth Glossika Review 2023; The Language Tool Aimed at Improving Fluency
Glossika Review: 7/10
A useful tool for those with already some proficiency in the target language, Glossika has been built to help achieve fluency and speak in a more natural way. However, it is only an assistance and used alone will not get you to language fluency.
Today we will be giving you our review of Glossika, the web-based language tool.
With over 60 languages ranging from the usual French or Italian to Welsh and Wenzhounese (温州话 wēnzhōuhuà) Glossika is a polyglot's dream!
What is Glossika?
Glossika uses space repetition technology combined with structured sentences to help you achieve a more natural way of talking. In their own words:
"We built Glossika to solve one problem: assist language learners to speak a foreign language fluently."
#1 Glossika Review // Introduction & Key Stats

#2 Glossika Review // Pros & Cons

#3 Glossika Review // Price

#4 Glossika Review // Getting Started

#5 Glossika Review // The Dashboard

#6 Glossika Review // How It Works

#7 Glossika Review // Full Practice Mode

#8 Glossika Review // Listening Only Mode

#9 Glossika Review // Settings

#10 Glossika Review // Subscription

#11 Glossika Review // Languages Offered

#12 Glossika Review // Conclusion

#13 Glossika Review // FAQs
---
Glossika Review // Introduction & Key Stats
Glossika Key Stats
| | |
| --- | --- |
| Name | Glossika |
| Description | "Providing customized content based on your level, Glossika uses full sentence practice in context, meaning your vocabulary, pronunciation, and grammar acquisition is more natural. All of this leads to fluency." (Glossika) |
| Website | https://ai.glossika.com/ |
| No. of Languages Offered | 60 + |
| Price | $16.99 / $30.99 monthly (student discount 50%) |
Glossika Key Stats
Glossika Introduction
Like Hack Chinese, Glossika is a web-based learning platform rather than an app.
This is good news for anyone like me who is constantly running out of space so can't download new apps on their phone!
Rather than focusing on individual vocab and learning strict grammar structures, Glossika uses 'full sentence practice in context'.
The aim of this is to make learners speak and understand their target language in a more natural and fluent way.
Spaced repetition technology is then used to make you internalise the grammatical structures of the sentence.
The idea behind this is not that you "learn" a language but you "train" a language in the same way you would work out. Each sentence which you repeat by either typing it, listening to it or recording it counts as a "rep".
Then, depending on your daily goals you will learn new sentences and review previously learnt ones through a decided amount of reps each day.
Glossika Review // Pros & Cons
| Glossika PROS | Glossika CONS |
| --- | --- |
| 1. Some languages are entirely free! | 1. Must pay after 7-day trial to be able to access most languages. |
| 2. Some minoritized languages are offered, including Manx and Hokkien (Taiwanese). | 2. Not ideal for absolute beginners. |
| 3. Student discount 50% (we hardly ever see this offered!) | 3. Limited content for those of a higher level (B2+). |
Glossika Pros & Cons
Glossika has been built to help achieve fluency and speak in a more natural way. However, in my opinion it should be used alongside other tools such as online classes, rather as the sole tool for learning Chinese.
Glossika Review // Price
Only a few of the languages are free on Glossika. Otherwise, after the 7-day trial, you'll have to pay.
| Glossika Subscription | Price (USD$) |
| --- | --- |
| Monthly | $16.99 / $30.99 |
| Student Discount | 50% off |
| Enterprise | Enquire for prices. |
Glossika Subscription Fees
Glossika Review // Getting Started
You will need to go over to their website and create an account. You'll then be asked to pick which language it is that you wish to study.
There are an impressive amount of languages to choose from and along with standard simplified and traditional mandarin there are also a few dialects to choose from as well: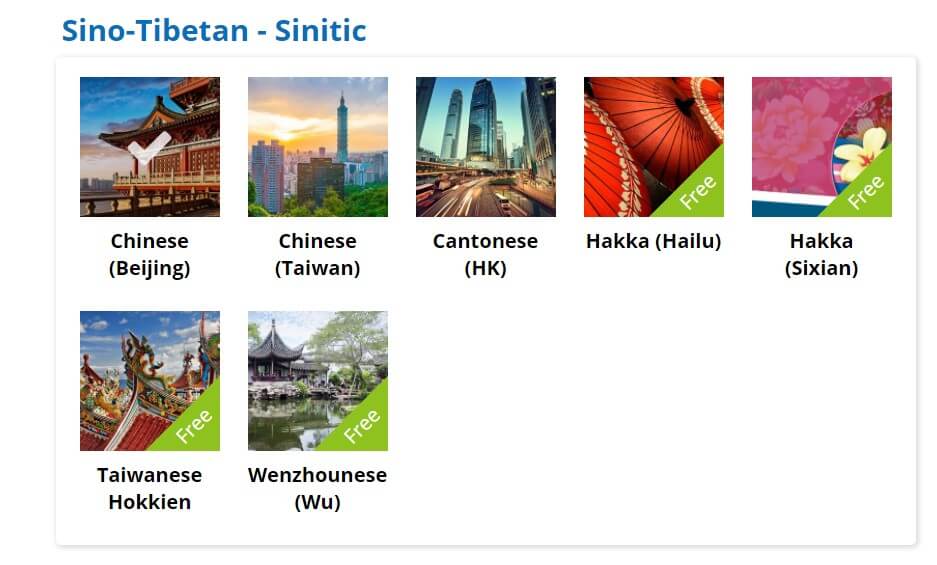 You can see why any polyglots out there will be pretty excited!
I chose Chinese (Beijing) and was then asked whether I had learnt any Chinese before. I answered yes and was then taken through to a placement test.
The placement test starts at a low A1 level, you are asked 10 multiple choice questions where you have to select the correct translation for an Audio in the target language.
If you get enough correct, you then progress onto the next level, or if you don't it's suggested you start at the level you are being tested on.
I have to say that as a more advanced learner I found this process quite tedious and needlessly long because you can't skip ahead.
Most learners I think have a rough idea of what level they are at so being able to select your estimated level would be better.
You could then be tested on this rather than having to go through 30+ questions before getting to your appropriate level.
It's important to note that for Chinese Glossika only has material available up to B2 level, so it isn't that suitable for advanced learners. Some of the exercises may still be good to improve fluency.
Another great web-based app is Hack Chinese.
Hack Chinese 💎 We've Unearthed a Gem
What is Hack Chinese? A database of Chinese characters (on desktop or phone) where you practice Chinese characters over and over again until they stick.
Glossika Review // The Dashboard
After you've taken the placement test or selected that you're a beginner you'll be taken through to the dashboard.
At the top, there are three different pages: Overview, Memory and Topics. On the left-hand side are the language courses you're currently learning.
Overview
You'll see two buttons at the top of the page: "Review" and "Learn New Items", which we'll get into later.
Underneath this, you then have an overview of your progress. On the left, you are shown your progress overall with the stage you are on e.g. A1 Low.
Then on the right is your progress for that week, showing the number of reps you've done for Review and New Items.
Here you're also able to set daily goals, for those who are unsure Glossika provides helpful recommendations and explanations.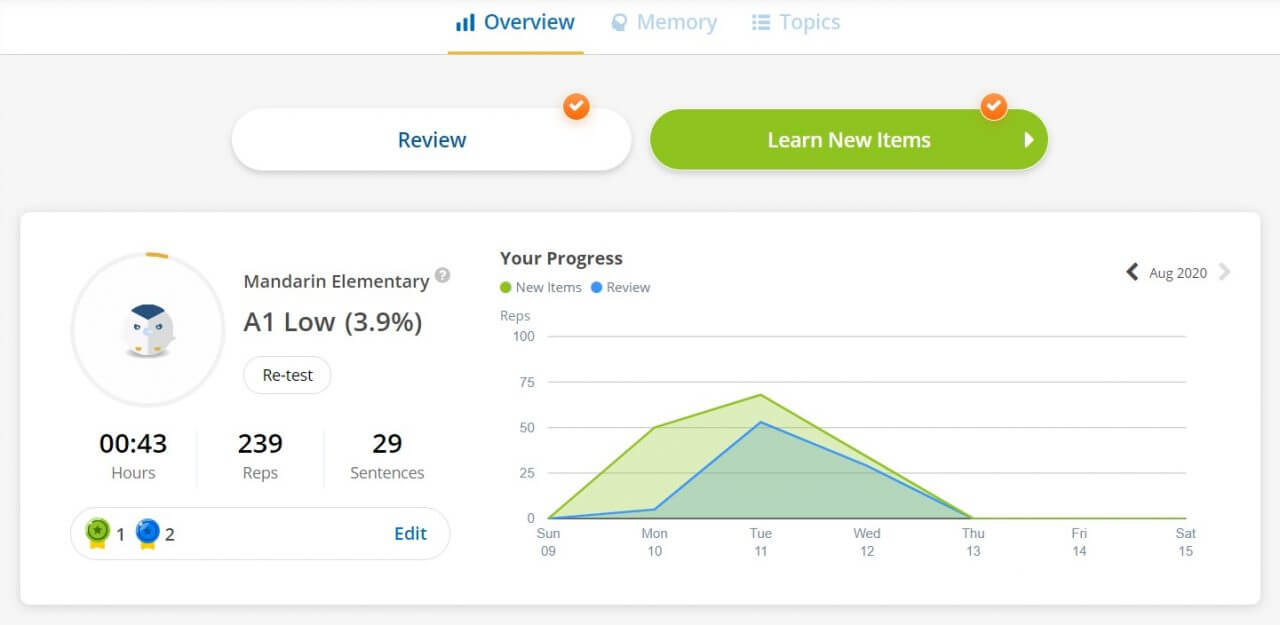 If you scroll down you have a preview of the Memory section and at the bottom a "Skills" section.
This is quite an important section for those who are more of a beginner level because it explains what you are learning and the grammar behind it.
When I first started I thought the sentences being given were a bit random, but this helped explain the theory behind them.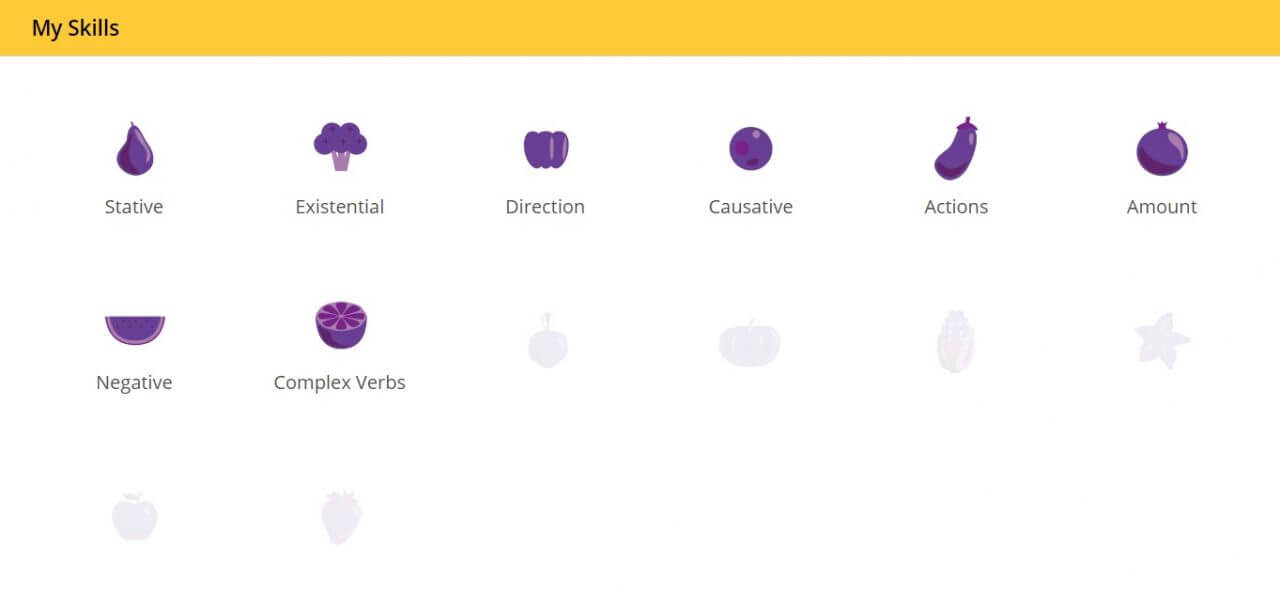 Click on one of the skills and you'll get a short explanation with some example sentences.
I'm not too familiar with specific grammar terms so find these explanations a little confusing myself.
However, as the whole point of Glossika is for grammar to be more naturally learnt, you don't need to stress about this too much!
Memory
You can see all the words you've learnt so far. These can be viewed in different sections and can be arranged by either oldest, weakest etc.
For each sentence, there is a percentage of memory strength, a native recording, and your recording (more on that later).
Topics
In the last section of the dashboard, you can select which topics it is you want to learn – great for those who are after something specific such as business Chinese.
Within each main topic are multiple subheadings so you can really hone in on what it is you want to learn.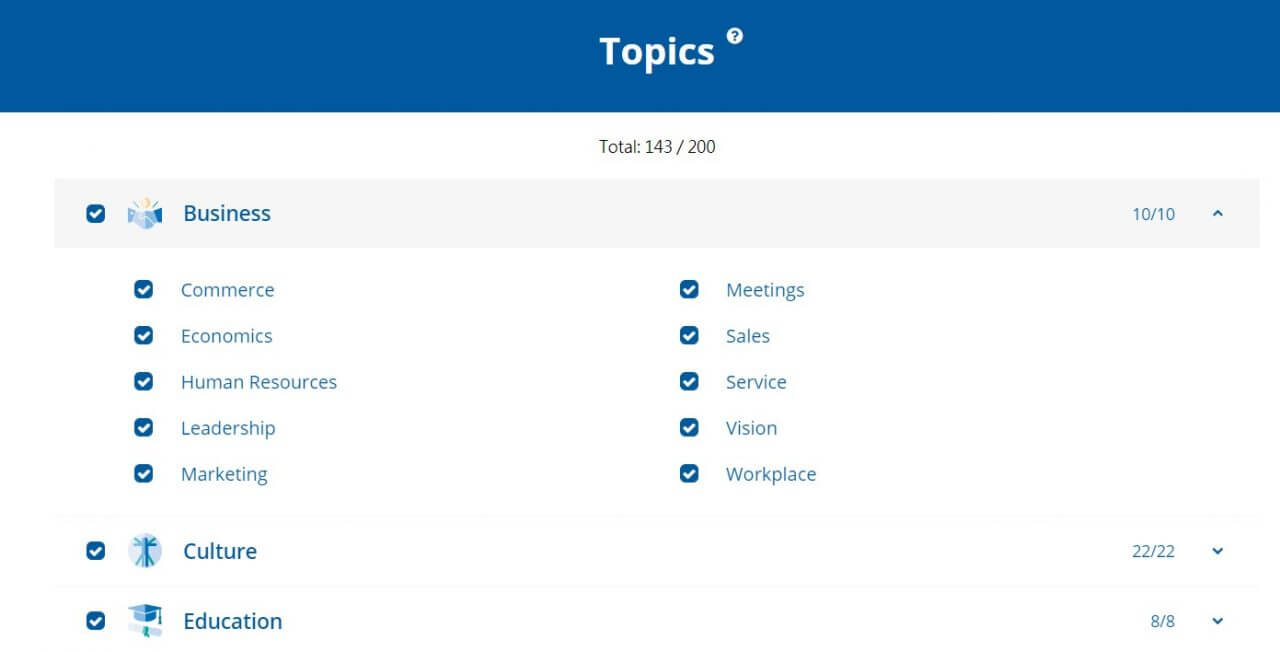 Now, how do these lessons or "reps" actually work?
Glossika Review // How it Works
As we've seen from the homepage there are two learning options: "Review" and "Learn New Items".
In "Learn New Items" you will learn five new sentences in each session. Each sentence has five "reps" which you'll need to correctly answer to complete the session. If you answer incorrectly you'll be given an extra rep on that word until you don't make a mistake.

In "Review "the amount of "reps" depends on how many words you've learnt, how many you want to review and your daily goal (if you've set one).
For both "Learn New Items" and "Review", there are two different types of practice modes: "Full Practice Mode" and "Listening Only Mode".
Glossika recommends you make use of "Full Practice Mode" to learn more actively.
Glossika Review // Full Practice Mode
In "Full Practice Mode" you'll be tested in four key skills (Typing, Dictation, Listening and Recording) integrated with spaced repetition.
Typing
If this is the first time seeing the sentence you'll be given the sentence in Chinese, its pinyin and its translation in both written and audio form.
For review, or for practice further on the pinyin is taken away.
You can either type the characters or you can type the pinyin if you don't have a Chinese keyboard or haven't learnt characters yet.
Having to type the pinyin with the number of the tone is actually quite a good way of forcing yourself to pay attention to the correct tones.
One thing which I didn't really like here is that you can't highlight or click on individual words to see their translation. I think adding something like this would really improve the experience for beginners.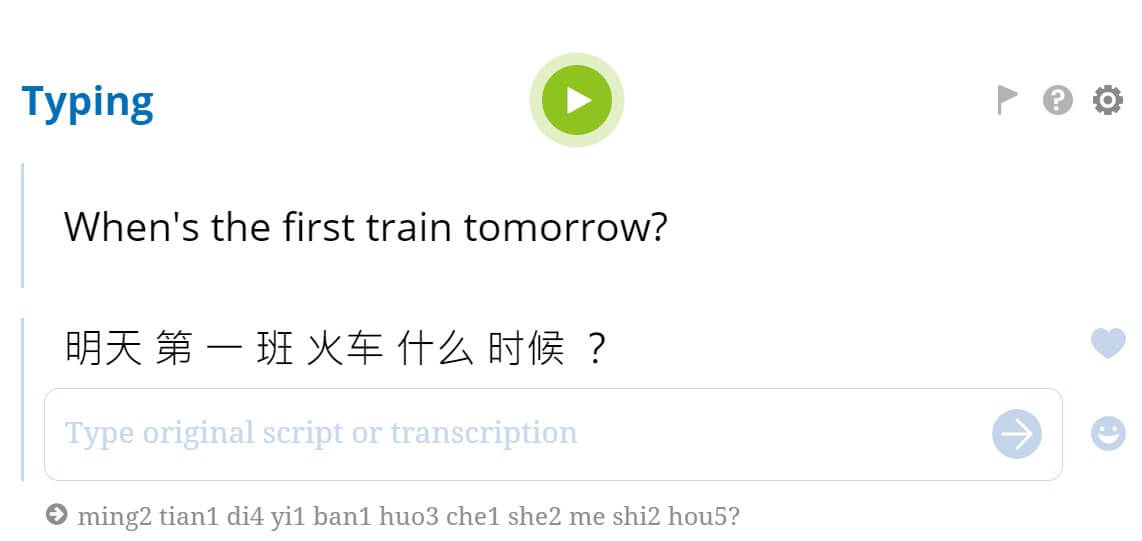 Dictation
Here you will only be given the audio file of the Chinese sentence and its translation. You then need to type the correct characters or pinyin.
There are a wide variety of different native speakers in the recordings. You can also change the speed of the audio recording, but I'll get more into that later.
I found this exercise really useful for practising your listening skills and a great way to secure sentences in your memory.
Listening
You are played audio of the sentence, along with its translation. The translation, characters, pinyin and phonics are also written out for you to see.
You are then supposed to repeat the sentence back after you've listened to it, either recording it or just repeating it to yourself. This brings us to the last key skill which is one Glossika stresses as being super important.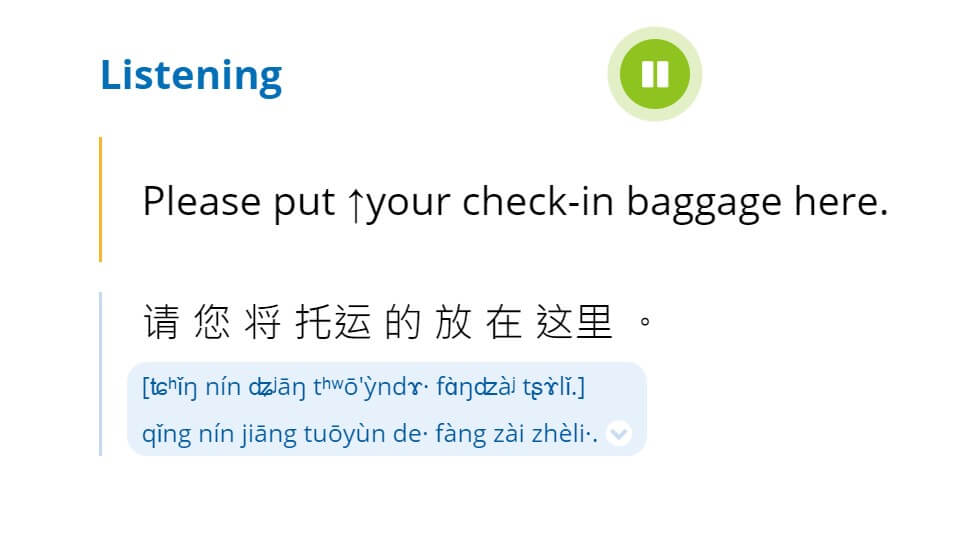 Recording
This is an optional part of the "Full Practice Mode", and you'll need to allow the website access to your microphone and have to turn "recording on".
If you have the recording option on after each rep of typing, listening etc. you'll be asked to record yourself saying the sentence.
Glossika puts great importance in having the recording mode on, because they state that repeating after a native speaker is the key to success.
When I first started using Glossika I was a bit confused about what the recordings were used for as they weren't being marked.
However, I then found that you can listen to your recordings in the "Memory" section of the dashboard and compare this to native speakers.
This I think is a really great feature of Glossika because it encourages you to speak more, which is often what language learners are most nervous about. Being able to then listen to your own recordings and compare them against a native speaker enables you to undergo self improvement.
Another great app for improving your spoken Chinese is Speechling.
Speechling App Review 🦜 Should I Download It?
Speechling presents itself as a language-learning app focused on speech, but is it actually good? We tried it — here's what we think.
Glossika Review // Listening Only Mode
Along with "Full Practice Mode" Glossika also has "Listening Only Mode" this is designed for those who want to learn passively rather than actively.
The sentences and their translation are played in space repetition order.
They play one after the other and although they require no action to move on to the next one, you are encouraged to listen carefully and repeat them.
I personally really liked listening mode as a way to review sentences I learnt whilst on the go. You can listen to them whilst on your commute, while exercising, cooking etc. to fit in even more language practice time.
If you're interested in more space repetition apps, check out Memrise.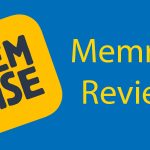 Memrise Review (2023) – Can You Learn Chinese Through Flashcards?
Memrise Review 2023 – Is Memrise For Chinese Learners the App You Need? Memrise Review: 8/10I've used Memrise for over 10 years and over 10 languages. I can't learn languages without it – but it's not the only thing I…
Glossika Review // Settings
There are a few settings that Glossika has that I haven't really seen in other language apps which I wanted to mention.
While in practice mode you can change the settings for your "reps".
As I mentioned before you can change the speed of the audio recordings which you are playing. You can choose either 75%, 100% or 125%.

I thought this was a super useful feature as many apps only have one speed. Often that speed is also quite slow compared to real life. The only other app I've seen this in is Du Chinese which gives three speeds of reading.
Anyone who has talked to a local in China I'm sure will agree 😂.
Putting the speed of the audio recording up higher is great practice for the real world.
Another useful setting is the ability to turn the translations on and off. This is great for anyone who prefers to have more of an immersive learning experience.
The last setting which I wanted to mention is one that polyglots will love!
You can change the source language.
This means that if you are already pretty fluent in a language such as Spanish you can set the source language to that. This means not only are you learning the target language, in this case Chinese, but Spanish as well.

Glossika Review // Is it Free?
To have access to all 60+ languages Glossika offers a free 7-day trial, however, after this, it's a paid-for service for most languages.
This includes both simplified and traditional Chinese.
There are three payment options:
Monthly – 30 USD a month, which gives you access to all 60+ languages.
Annual – 299.88 USD which comes to 24.99 USD a month
Enterprise – Contact Glossika for a custom plan
However, Glossika does offer some of their languages for free which includes Hokkien Taiwanese and Wenzhounese.
Glossika Review // Languages Offered
Free Languages
Catalan, Gaelic, Hakka (Sixian), Hakka (Hailu), Kurdish (Sorani), Manx, Welsh, Taiwanese, Wenzhounese
Other Languages
Arabic (Egypt)
Arabic (Morocco)
Arabic (Standard)
Armenian (Eastern)
Azerbaijani
Belarusian
Bengali (India)
Bulgarian
Cantonese (HK)
Chinese (Beijing) 
Chinese (Taiwan)
Croatian (Štokavian)
Czech
Danish
Dutch
English (UK)
Estonian
Finnish (SW dialect)
French
Georgian
German
Greek (Modern)
Hebrew
Hindi
Hungarian
Icelandic
Indonesian
Irish
Italian
Japanese
Kazakh
Korean
Latvian
Lithuanian
Mongolian
Norwegian (Nynorsk)
Persian
Polish
Portuguese (Brazil)
Portuguese (European)
Russian
Serbian (Ekavian)
Slovak
Slovene
Spanish (Mexican)
Spanish (Spain)
Swahili
Swedish
Tagalog
Thai
Turkish
Ukrainian
Uzbek
Vietnamese (Northern)
Vietnamese (Southern)
Glossika Review // Conclusion
First of all, let's have a look at some of the things I liked about Glossika and some places I think there is room for improvement.
Things I Liked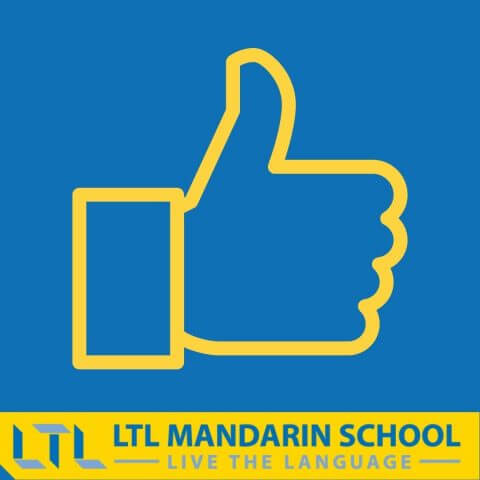 Recordings – I thought these were a great way to boost confidence in speaking a language. Then being able to compare your recordings against a native speaker's was really useful.
Listening-only mode – A helpful way to passively learn and review words as you're busy doing other things.
Ability to change audio speed – Being able to make the audio faster makes you used to a more natural speed of talking.
Topics – Big range of topics means you can personalise what you want to learn.
Can change source language – A great setting for polyglots
Amount of content available – Loads of lesser-known languages, having Chinese dialects available is very niche.
Things to Improve
Highlight words – It would be helpful to be able to highlight individual words in the practice mode to see what they mean.
Complete beginners – More explanations for complete beginners.
Higher level content – Content above B2 that's suitable for more advanced learners.
The big question – is Glossika for me?
As Glossika themselves have said Glossika is built to "assist language learners", rather than as a standalone tool to learn Chinese.
Glossika has been built to help achieve fluency and speak in a more natural way. However, in my opinion it should be used alongside other tools such as online classes, rather as the sole tool for learning Chinese.
Although there is the option to select "I'm a complete beginner" I don't think Glossika is suitable for complete beginners.
There are some blogs available on Glossika that explain Chinese pronunciation, tones etc. But I think trying to just use these as a complete beginner would be too confusing.
I think that people looking to use Glossika should already know Chinese pronunciation, tones and basic sentence structures.
To get the most out of the experience, even for the lowest level, I'd recommend you need to already be about HSK 1.
However, I think Glossika is most suitable for intermediate learners and people who are serious about reaching fluency. It's a great way to help those who already have a grasp of Chinese become more fluent.
Having been an intermediate learner of Chinese myself I know how difficult it can be making the transition to a more fluent speaker. Glossika helps encourage learners to speak more and improve their pronunciation and the listening only mode is really good for passive learning.
I also think that the huge number and array of lesser-known languages on offer, along with the ability to change the source language make this the perfect language tool for polyglots.
Rating: 7/10
For more app reviews, have a look at our list of best apps for learning Chinese OR see our list of websites to learn Chinese.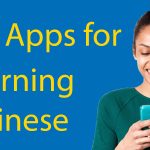 The Best Apps for Learning Chinese (Right Now)
Best Apps For Learning Chinese | Trying to improve your Chinese listening, reading, writing, speaking? These high tech apps for learning chinese will help.
Glossika Review // FAQs
What is Glossika?

Glossika is a web based language learning tool that uses space repetition technology combined with structured sentences so help you achieve a more natural way of talking.
Is Glossika free?

You can get a free 7 day trail for Glossika and then it is a paid for service.
Does Glossika have an app?

No, Glossika doesn't have an app but is instead used in your web browser.
Is Glossika suitable for complete beginners?

Glossika does have an option for complete beginners, however we'd recommend having at least a HSK 1 level to use it.
Want more from LTL?
We offer a 7 day free trial to all new online students where you can study Mandarin 24/7. Come and check it out free of charge and see what you think!
If you wish to hear more from LTL Language School, why not join our mailing list.
Sign up below and become part of our ever growing community!