The Story Of Avanti – Use Cartoons to Learn Chinese
Learn Chinese With Cartoons – The Story Of Avanti
When we were young, we learn lessons through stories. One of the most popular stories in Chinese is The Story Of Avanti: 阿凡提的故事 ā fán tí de gùshì.
I still remember, when I was young, lying in my mother's arms in the courtyard, during the summer evening, listening to her tell the story of Avanti.
Today we recommend The Story of a Avanti as a method to learn Chinese
The Story Of Avanti: Brief Introduction

The Story Of Avanti: Main Characters

The Story Of Avanti: Useful Words

The Story Of Avanti: Where to Watch

The Story Of Avanti: Funny Word Game

The Story Of Avanti: FAQ's
The Story Of Avanti: Brief Introduction
"The Story of Avanti" is a puppet animation film released by Shanghai Animation Film Studio in 1980.
Avanti is a typical figure in Uyghur legends. It is very likely that the story originated in Turkey during the 12th century.
With the legendary character Avanti as the protagonist, the entire animation film is divided into more than a dozen short stories.
The funny and humorous image of Avanti riding a donkey and his uncontrollable jokes make the cartoon hugely famous worldwide.
Not only you will get funny stories but also you can learn some Uyghur culture: such as about their food and clothes.
"阿凡提 ā fán tí" actually is not a person's name, but a title, which comes from the Turkic: "Efcndi". It means "sir" and "teacher", which is a respectful name for a person with knowledge.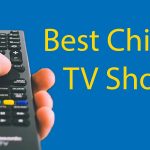 17 Of The Best Chinese TV Shows 📺 To Watch Right Now
17 of the Best Chinese TV Shows Are you looking for some of the best Chinese TV Shows? Well, look no further! Each week we've been adding to our collection or app reviews, Chinese movie reviews, Chinese Songs and best…
The Story Of Avanti: Main Characters
阿凡提 ā fán tí Avanti is a symbol of wisdom.
Avanti is hardworking, brave, humorous, optimistic, full of wisdom and sense a of justice.
He dared to despise the reactionary ruling class and all corrupt forces.
Just look at the picture of him.
You can see that his stage image is very distinct with a little goatee beard, hooked nose, small round eyes, bushy eyebrows, a head cloth, a small cap, plucked instruments in hand together with a little donkey.
巴依老爷 bā yī lǎoyé Mr Bay is very rich and greedy. He charges the poor money for taking a rest under his tree.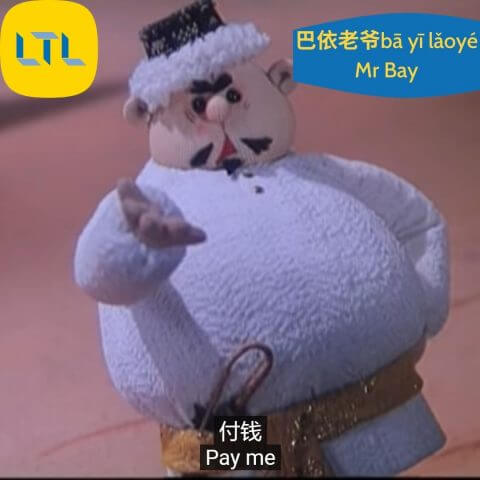 Bayi (bay) is a Chinese translation word derived from Turkic language, meaning "rich".
Also called "Burke" 伯克 bó kè, which generally refers to rich people or rulers.
That's why when you see the cartoon, you will see different pictures with same pronunciation and some with 伯克 Chinese subtitle.
国王 guówáng the King. the King is very arrogant and abuses his power.
The king asks three difficult questions to show off that he is the most intelligent person in the world.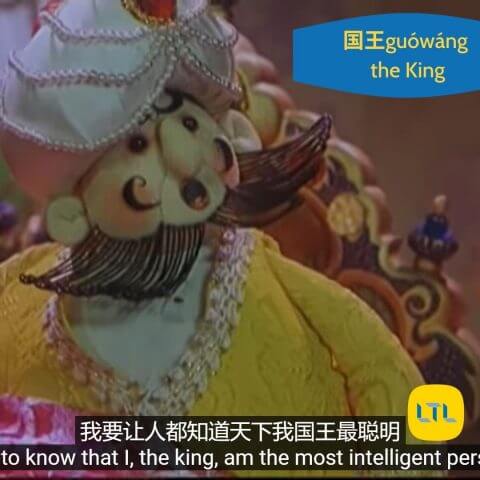 He threatens to kill all the people if nobody can answer.
In order to save the people, Avanti goes to the king and answers his questions.
Take the following for an example of how clever Avanti is.
你知道自己会在什么时候死吗?
nǐ zhīdào zìjǐ huì zài shénme shíhòu sǐ ma?
Do you know when you will die?
When the king asks this question, he already has the intention to kill Avanti immediately.
Avanti answers saying that I will die just one day earlier than you.
The king is so afraid that this will come true, and therefore lets Avanti leave safely.
The Story Of Avanti: Useful Words
树荫 shù yīn – Shade
穷人 qióngrén – The Poor
驴 lǘ – Donkey
热 rè – Hot
吝啬鬼 lìnsè guǐ – Miser
金币 jīnbì – Gold
Leave us a comment and we are happy to answer your questions if you want to know more vocab or lines from the Story of Avanti.
Tip: When they talk about 真主 zhēnzhǔ, the true god, they mean Allah because they are Muslims.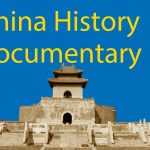 Great Chinese Documentary – China History 中国通史[zhōngguó tōngshǐ]
China History Documentary – Everything you need to know about China from the era of primitive myth to the end of the late Qing Dynasty is here.
The Story Of Avanti: Where to Watch
What I like are their clothes and the voice of Avanti.
It sounds like the voice of a wise old grandpa patiently teaching you valuable life lessons.
The cartoon is available on YouTube. It has 14 episodes with each lasting around 20 minutes.
The Story Of Avanti: Funny Word Game
Avanti was treated like a slave by his employer. The employer told him:
把大门守好,别让贼偷了
bǎ dàmén shǒu hǎo, bié ràng zéi tōule.
Guard the gate, don't let the thief in.
After the employer came back and found out there was no gate anymore, he asked what happened.
Avanti just answers: "I even carried the gate on the street, it's well guarded."
When the employer told him to guard the gate, his real meaning of course is the belongings in the house.
Don't let the thief go through the gate and steal things inside.
But the naughty and humorous Avanti purposely pretended to misunderstand and took the instruction literally so he just guarded the gate (大门 dàmén) instead of the house.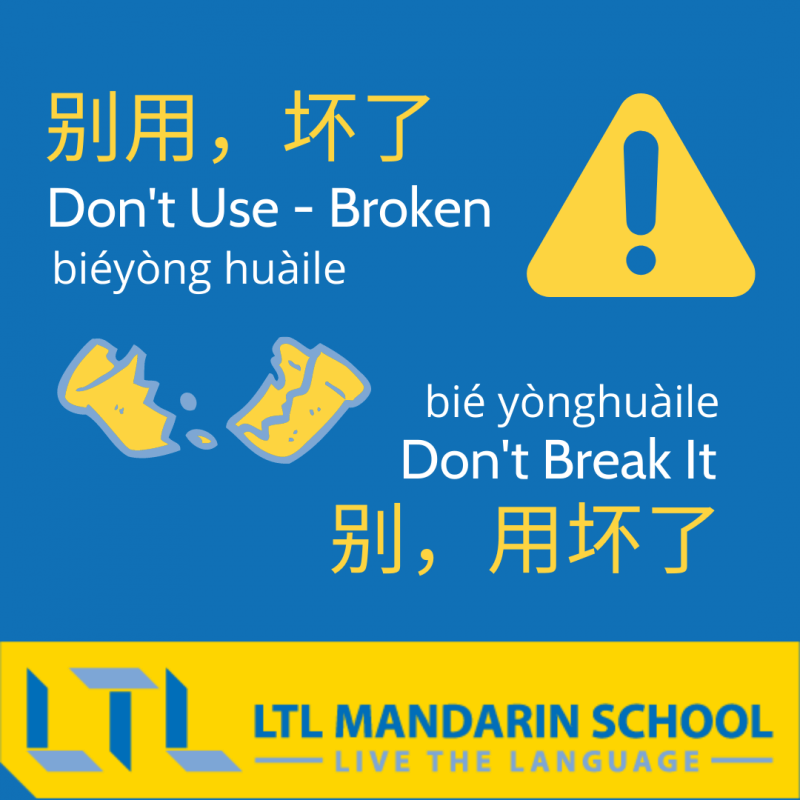 He just played the word game.
Speaking of which… here's one for you to learn
My room mate left a note on the coffee machine : 别 用坏了 bié yònghuàile.
OK, I think to myself, "I will pay more attention and be careful not to break it."
However, when I started to use it, it just didn't work.
And that moment I understood what she wrote was: 别用 坏了 biéyòng huàile.
The meaning was NOT : Do not break it. 别,用坏了
The meaning was : Do not use, it is broken. 别用,坏了
Do you know anymore play on words in Chinese? Feel free to share below or tell us your thoughts about the Story of Avanti!
The Story Of Avanti: FAQ's
Where can I watch The Story Of Avanti online?

You can watch it on YouTube.
When is The Story Of Avanti released?

The cartoon was released in 1980.
Is it too old for me to watch?

No. It is a classic and even now we tell stories of Avanti.

You can see even 40 years ago, the cartoon still shows high quality by the makers, the Shanghai Animation Film Studio.
Can I learn Chinese by Cartoons?

Definitely, we highly recommend it for you especially if you have just started learning Chinese.

Each episode has a number of scenes and the length of the episodes is just about right for a learner (20 minutes). It is a very good way to learn Chinese.
Shall I have subtitles on when I watch it?

It really depends and I think if you want to practice your listening, then try not to rely on the subtitles.
Edited by Katie Coy
Want more from LTL?
If you wish to hear more from LTL Mandarin School why not join our mailing list.

Why not starting learning Chinese online?
We give plenty of handy information on learning Chinese, useful apps to learn the language and everything going on at our LTL schools!
Sign up below and become part of our ever growing community!