29 of the Best Korean Dramas to Binge Watch This Weekend
Best Korean Dramas to Start Learning Korean
Whether you're a drama expert, or have never watched any in your life, this blog will be a must-keep! It's time to discover the best Korean Dramas to binge on!
We will introduce some of the best Korean dramas to watch and start learning (or improving) your language skills. However, and perhaps most importantly, get insights into the Korean culture, lifestyle and society.
And let's be honest for a second…you'll not just watch, but binge-watch.
This list was made by the LTL team members themselves, let us know if you agree with us in the comment section, and if you'd like us to add some titles!
There's one in there, we are absolutely sure you've heard of!

If you are an avid Korean drama viewer already, don't leave us yet! You might find some dramas in this list you've never watched before, but should.
If you are studying the Korean language and are looking for new and fun ways to learn, the dramas mentioned in this blog will be a great start for your learning journey.
No matter what, you will definitely pick up some vocabulary and get to practice your Korean listening skills.
My dear LTL friends… clear up your weekend schedule because once you start one of those best Korean dramas, you won't be able to stop!!
자, 시작합시다!
Best Korean Dramas | Tips to Optimise Your Screen Time

Best Korean Dramas | Romance

Best Korean Dramas | Comedy

Best Korean Dramas | Thriller

Best Korean Dramas | Fantasy

Best Korean Dramas | Medical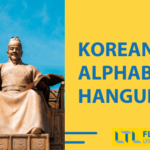 The Korean Alphabet | A Complete and Definitive Guide to Hangul 한글
Learning Korean? Need to understand the Korean Alphabet? This complete guide will tell you everything about the 14 consonant letters and 10 vowels of Hangul
TOP TIPS TO START
I know, I know… You want to get started right away, but I promise I'll make it quick!
I just want to give you some tips and advice before you start watching our selection of the best Korean dramas.
You might learn a thing or two.
TIP #1 – Streaming Websites to Watch Korean Dramas
It is one of the most important things to start with, isn't it?
YouTube and Netflix are definitely the ones that come to mind first. And you would be correct!
Many are available on these platforms but we have others to share with you also.
Let's make it quick:
TIP #2 – Getting the English & Korean Subtitles
If you already know us at LTL, you won't be surprised by this one.
We have a FANTASTIC tool to get TWO lines of subtitles on either Netflix or YouTube!
One subtitle in English, one in Korean, both displayed on the screen to be able to follow along your drama:
And because there is no better explanation than a visual one:
Pretty cool isn't it?
Check out our step-by-step guide or download it right now.
Let's start with our list now!
Key: 💻 = Available to watch on Netflix
ROMANCE
When we think of Korean dramas, the first thing that comes to mind is definitely "ROMANCE" or "LOVE STORIES".
And yes… there's a lot of them out here!
But be aware, these are not the typical "yeah my crush loves me" kind of dramas.
There's so many love triangles, obstacles and mind-blowing twists, watching a Korean drama is a real roller-coaster!
Here is the LTL's selection of the best romance Korean drama:
Age of Youth
Age of Youth, also known as Hello, My Twenties (청춘시대) is a 2017 romance drama.
It is a great drama to get some insights into the life of young Korean people, and the struggles that come with entering the adult life in South Korea.
We follow the story of 5 female flatmates, each one of them with a very different backgrounds
A business major with family issues
An art student from a very religious background
A sugar baby
One of them comes from the countryside
The last one claims to see ghosts
Boys Over Flowers 💻
Boys Over Flowers (꽃보다 남자) is a 2009 romance drama from the Japanese manga of the same name (花より男子, Hana Yori Dango).
You might recognise some famous names: Lee Minho (City Hunter), Kim Hyun-joong, Kim Bum and Kim So-eun are part of the main cast.
Geum Jan-di comes from a modest background, and is accepted into one of the best (and richest) universities of the country.
If getting used to this unusual environment wasn't hard enough, she finds herself having trouble with a group of rich boys, the F4.
Needless to say, she hates them but will have to deal with them one way of the other to get through the school year.
Descendants of The Sun 💻
Descendants of the Sun (태양의 후예) is a 2016 award-winning romance drama set in a military background, starring Song Joong-ki and Song Hye-kyo.
There is no better way to describe this drama as Netflix:
"After a chance meeting in a hospital, an ardent soldier falls for a gifted surgeon. Opposing philosophies tear them apart, but fate has other plans."
This can definitely be considered one of the best Korean dramas as it was a huge hit in South Korea.
The drama received so many awards, Wikipedia has a whole page dedicated to it.
It is even believed that as a consequence of the show's popularity, the country's tourism industry increased!
It's Okay To Not Be Okay 💻
It's Okay To Not Be Okay (사이코지만 괜찮아) is a 2020 romance drama starring Kim Soo-hyun (My Love From The Star) and Seo Yea-ji.
We follow the story of Moon Gang-tae, a caretaker, and his autistic older brother Moon Sang-tae as, after moving to many different places because of their mother's murder, they settle in the city they grew up in.
Gang-tae meets a famous children's book writer in his workplace, a psychiatric hospital, and finds out that their pasts actually overlap…
I Hear Your Voice 💻
I Hear Your Voice (너의 목소리가 들려) is a 2013 romance drama starring Lee Bo-young and Lee Jong-suk. The drama was so successful it was extended by two extra episodes.
Jang Hye-sung is a lawyer. Park Soo-ha is high school student that can hear other people's thoughts by looking into their eyes.
They work together to solve Soo-ha's mother murder case, and don't hesitate to use unconventional methods to bring justice to people along the way.
Kill Me Heal Me
Kill Me Heal Me (킬미, 힐미) is a 2015 romantic comedy, starring Ji Sung, Hwang Jung-eum and Park Seo-joon.
Cha Do-hyun is a heir with a dissociative identity disorder, developed after traumatic events.
He tries to regain control of his life with the help of a psychiatric resident, Oh Ri-jin.
However Ri-ji's twin is not so helpful and absolutely wants to uncover the rich people's dirty secrets.
My ID Is Gangnam Beauty 💻
My Id Is Gangnam Beauty (내 아이디는 강남미인), often referred to as Gangnam Beauty, is a 2018 romance comedy based on the webtoon of the same name, starring Im Soo-hyang and Cha Eun-woo.
A student goes under cosmetic surgery to escape bullies, but her less natural look brings her more troubles than she would have thought.
This drama was praised for showing and discussing beauty standards and appearance discrimination issues in South Korea.
Start-Up 💻
Start-Up (스타트업) starring Bae Suzy and Nam Joo-hyuk has been listed in Forbe's Top 10 best 2020 Korean Drama.
Following in her father's steps, Seo Dal-mi wants to start her own company.
After her father's death, her grandmother finds her a penpal, Han Ji-pyeong, but he uses a fake name he found in the newspaper to write his letters, Nam Do-san.
Nam Do-san and his two friends started Samsan Tech, a tech company that is on the brink of bankruptcy.
Dal-mi and Do-san cross paths in SandBox, a start-up incubator, but she doesn't know whether or not he was behind her childhood letters.
The Heirs 💻
The Heirs (왕관을 쓰려는 자, 그 무게를 견뎌라 – 상속자들), also known as The Inheritors, is a romance drama from 2013 starring Lee Min-ho (Boys Over Flowers, City Hunter) and Park Shin-ye.
The drama follows a group of uber-rich high school students and their difficulties on the way to take over their families empire.
Kim Tan lives in the US and is engaged to another heiress.
He meets Cha Eun-sang and falls in love. It turns out that his best frenemy, also falls in love with Eun-sang!
Kim Tan finds himself in a tricky situation when he needs to choose between love and the family business.
Weightlifting Fairy Kim Bok Joo 💻
Weightlifting Fairy Kim Bok Joo (역도요정 김복주) is a sport comedy/romance from 2017 inspired by the life of Olympic Gold medalist and weightlifter Jang Mi-ran.
Although the drama starring Lee Sung-kyung and Nam Joo-hyuk (Start-Up) was not as popular as expected in South Korea, it has gained a strong following from abroad.
Kim Bok-Joo wants to become a weightlifting athlete.
Whilst chasing her dream, she has a crush on her friends' brother. Things get a little bit complicated when the two young boys fall in love with her!
COMEDY
Korean dramas not only have amazing, intricate and well-constructed story lines, they are also hilarious.
To start on your watching journey, here are some of the best comedy Korean dramas:
Oh My Venus 💻
Oh My Venus (오 마이 비너스) is a 2015 comedy drama starring So Ji-sub and Shin Min-a.
Kang Joo-eun used to be very popular thanks to her beauty. She is now a lawyer, and gained a lot of weight since her high school years.
Kim Young-ho comes from a rich family and is a popular secret trainer under another name in the US. However, a scandal with an American celebrity makes him come back to Korea.
Both characters meet under unexpected events, and keep meeting unexpectedly again, until Kang Joo-eun finds out who he really is.
Kim Young-ho then decides to help her lose weight, but things don't really go as planned…
Reply 1988 💻
Reply 1988 (응답하라 1988) is a family comedy drama from 2016 starring Park Bo-gum and Lee Hye-ri. It is the third volume of the Reply series.
Reply 1988 is a story of family and life-long friendship, just like we like them, with beautiful aesthetics and interesting story lines.
We follow a group of friends through the up and downs of their lives, starting in 1988, and then fast-forwarding to 1994 & 1995.
Strong Woman Do Bong-Soon 💻
Strong Woman Do Bong-Soon (힘쎈여자 도봉순) is an LTL all-time favourite! This 2017 comedy drama stars Park Bo-young and Park Young-sik.
Do Bong-soon has an extraordinary strength, as with all women in her family, but doesn't really know how to deal with it.
She found herself becoming the bodyguard of a gaming-company CEO.
In the meantime, she tries to become a delicate woman for her crush and friend, police officer In Guk-doo.
Against all odds (or maybe not) she starts to have trouble with local gangsters.
Strong Woman Do Bong-soon is actually one of the highest rated Korean dramas in history!
To The Beautiful You
To The Beautiful You (아름다운 그대에게) is a 2012 drama adapted from a Japanese manga called Hanazakari no Kimitachi e.
The drama starring Sulli and Choi Min-ho is actually the 4th adaptation on screen of the manga, following the Taiwanese and two Japanese versions.
Goo Jae-hee is a Korean girl that grew up in the US.
Whilst bullied at school because of her looks, she gets a major crush on a Korean athlete she saw on TV one day.
She decides to go back to South Korea, start doing the same sport and transfers into the same school as her idol.
The only issue: it is a boy-only school.
Welcome to Waikiki 💻
Welcome to Waikiki (으라차차 와이키키) is a 2018 comedy drama. Available on Netflix, it was so successful it was renewed for a second season.
We follow the story of three inexperienced friends, who open a guesthouse called Waikiki, where foreigners are the main customers.
Their dream is to produce a movie, but as always in a good Korean drama, things tends to not go very well with lots of unexpected events!
THRILLER
Murder, kidnapping, corruption… Korean dramas can also provide you with thrills and a great deal of suspense.
Let's see some of the best thriller Korean dramas the LTL team watched lately.
Should we add any to the list? Let us know!
Circle
Circle (써클: 이어진 두 세계) is a 2017 dystopian science-fiction drama starring Yeo Jin-goo (Hotel del Luna) and Kim Kang-woo.
The drama is set into two parallel worlds, one in 2017, the other in 2037.
A family witness the arrival of a female humanoid alien and welcome her in their home.
She's got a particular piece of technology with her that can record memories and process them into videos.
An incredible technology, that can make people to things they shouldn't…
Save Me 💻
Save Me (구해줘) is a 2017 thriller mystery drama based on a Korean webcomic called Out of The World (세상 밖으로).
Im Sang-mi is a young women who finds herself trapped in a religious cult.
She knows something is wrong, but her father is brainwashed. Her friend Han Sang-hwan, a lawyer, tries to save her and expose the cult.
The season 2 was released in 2019, but is unfortunately not on Netflix.
Signal 💻
Signal (시그널) is a 2016 fantasy police drama, inspired by real-life criminal incidents.
Synopsis from Netflix: Communicating via a walkie-talkie that transcends time, a profiler from 2015 and a detective from 1989 join forces to tackle crimes and injustice.
Signal is one of the highest-rated Korean drama in history, and has been acclaimed for both its story, and actors performances.
Squid Game 💻
Does this drama really need any introduction?!
Squid Game is Netflix's 2021 surprise hit, which became one of the platforms' most watched shows, worldwide, in just under a WEEK!
456 destitute people from modern-day Seoul find themselves into a survival competition playing children's games for money, with deadly consequences.
The Guest 💻
The Guest (손) is a 2018 supernatural and horror drama
A powerful demon commits atrocious mysterious crimes.
Twenty years later, he is back.
A psychic, a Catholic priest and a detective, all three with ties from their past, work together to fight and defeat the supernatural entity.
FANTASY
If you like your shows with a little bit of magic, here are the best fantasy Korean dramas according to the LTL team:
Extraordinary You 💻
Extraordinary You (어쩌다 발견한 하루) is a 2019 fantasy comedy, base on the webtoon called July Found by Chance.
Eun Dan-oh studies at a prestigious academy.
One day, she discovers that the world she lives in is a fantasy world of comics and that herself and other people are just characters in this book.
Dan-Oh decides to write her own destiny and changes the plot of the story.
Goblin 🤞
Goblin (쓸쓸하고 찬란하신 – 도깨비) also known as Guardian: The Lonely and Great God is a 2017 fantasy romance starring Gong Yoo, Kim Go-eun, Lee Dong-wook and Yook Sung-jae.
The show won numerous awards, including Grand Prize and Best Actor for Gong Yoo at the 54th Baeksang Arts Awards.
Kim Shin is a military general from the Goryeo Dynasty.
He is cursed to live forever, and then becomes an immortal goblin, helping people with his powers.
His life is set, until he meets high school student Ji Eun-tak, and his house is leased by his nephew to a Grim Reaper.
Hotel del Luna 💻
Hotel Del Luna (호텔 델루나) is a 2019 dark fantasy comedy starring Lee Ji-eun (better know as IU) and Yeo Jin-goo (Circle).
The Hotel del Luna is a supernatural place, with ghosts as staff members as well as clients, waiting to go to the other side.
Jang Man-wol manages the hotel. Because of a terrible mistake made a thousand of years ago, the hotel is bound to her soul.
Despite its dull environment, the hotel is in fact full of mysteries and secrets…
My Love From The Star 💻
My Love From The Star ( 별에서 온 그대) is an award-winning 2014 fantasy romance starring Jun Ji-hyun and Kim Soo-hyun (It's Okay To Not Be Okay).
Do Min-joon comes from another planet.
He arrived in 1609 during the Joseon Dynasty, and unable to go back stays for the next 400 years living under many identities, as he doesn't age.
Do Min-joon becomes the neighbour of Cheon Song-yi, a famous actor he'll soon find himself rescuing from unusual situations thanks to his very broad knowledge and extraterrestrial capacities.
With only a couple months away from his return trip to his original home, Do Min-joon realises that Cheon Song-yi looks exactly like her first love from 400 years ago.
W
W (더블유) is a fantasy drama from 2016 starring Lee Jong-suk (I Hear Your Voice) and Han Hyo-joo.
W is a very unique drama, as it is split between two worlds: the real world and an alternate universe inside a comic.
W (as the name of the drama) is a comic written by a very famous writer and illustrator Oh Seong-moo, with crime and murders as its storyline.
Things get tricky when the characters of the comic start to have a life of their own, and the illustrator's own daughter enters this alternate world.
While You Were Sleeping
While You Were Sleeping (당신이 잠든 사이에) is a 2017 fantasy thriller starring Lee Jong-suk (I Hear Your Voice, W) and Bae Suzy (Start-Up).
We follow the story of three characters, all from the legal field and each of them being able to foresee future events in their dreams.
The three of them work together to prevent the crimes to happen, and stop a corrupt lawyer.
This drama is a good one to watch if you are interested in Korean law, and society from a legal point of view.
MEDICAL
These dramas will be a bit complicated to understand without subtitles as they are are using a very specific vocabulary (as dramas about law for example) but they could give you good insights into Korean healthcare and medical field.
Doctor John
Doctor John (의사요한) is a 2019 medical drama based on a Japanese novel On Hand of God by Yo Kusakabe, about euthanasia.
Cha Yo-han is a genius doctor. His nickname is "10 seconds" because he only needs 10 seconds to find the reason for the patient's pain.
Kang Si-young, is also a brilliant doctor.
One day, she quits her job at the hospital and go work at a penitentiary as a temporary doctor.
There, she meets a prisoner that used to be a doctor as well, and could understand the pain of a patient in only 10 seconds.
Si-young returns to the hospital and meets the prisoner again. But this time, he is a professor.
Good Doctor 💻
Good Doctor (굿 닥터) is a 2013 medical drama. Do not confuse with "The Good Doctor" which is the American adaptation.
Park Si-on is a resident of pediatric surgery.
He faces a lot of obstacles because of his autism, and is asked to prove his medical skills in only a 6 months timeframe.
Si-on is in fact a genius and has an incredible photographic memory, which makes him come off as a bit "robotic".
Fortunately, even though the hospital is a very tough environment, Si-on can find comfort with his colleague Cha Yoon-seo, with whom he unexpectedly falls in love.
That concludes our list of K Dramas! Watch and practice your listening skills, find out more about life in South Korea, or if you were just looking for a good show to watch this weekend.
Should we add any to the list?
Leave us a comment with your best Korean dramas and not only will we add them to the list, we might also watch them!
We've also compiled a list of the best K Dramas on Netflix for you as well.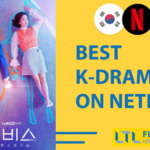 35 Korean Dramas on Netflix for Newcomers
We made a list of 30+ Korean dramas on Netflix to watch in 2021, so if you're just starting your Kdrama adventure, you'll know where to start.
Can't get enough of Dramas? Have you tried Chinese Dramas yet? There's some absolute crackers to get stuck into.
Check out our favourites here…
Or for something a bit different why not check out our favourite Vietnamese Movies, or V Movies!
We've really got something for everyone!
---
Fancy treating yourself to a new TV to watch your favourite Korean Dramas on? Check out this amazing Samsung TV we purchased for the LTL offices on Amazon!

Please note these links are affiliate links and LTL Mandarin School take a small cut of any sales made, with the rest going to Amazon and the lister of the product.
BEST KOREAN DRAMAS – FAQ'S
What is a Korean drama?

A Korean drama, or k-drama, is the equivalent of a television series but in a smaller format, as most dramas only have one season, and around 16 episodes.

The word 'drama' does not specifically refers to the genre per se, as Korean dramas can be comedies, romances, thrillers, horrors… but rather it's Korean name 드라마 (deu-ra-ma).
How to say Drama in Korean?

Drama in Korean is 드라마 (deu-ra-ma).
Where to watch Kdramas for free?

Free platforms offering high quality videos and subtitles are becoming increasingly rare!

You can try out these platforms to watch K-dramas for free: YouTube, Asian Crush, iflix, KBS1, KBS2, Peacock TV, Viki Rakuten, VIU, and WeTV.

Tubi and OnDemandKorea are also popular platforms, but are only available in the US.

NOTE – On some of these streaming platforms you will only have a few episodes available!

Check out these Korean Streaming Platforms for more options.
What are some of the best Korean dramas in 2022?

A small TOP 10 of the best Korean dramas 2022:

– All of Us are Dead

– Business Proposal

– Twenty-Five Twenty-One

– Sh**ting Stars

– Ghost Doctor

– Why her

– My Liberation Notes

– Soundtrack #1

– Tomorrow

– The Sound of Magic
What are some of the best Korean dramas?

There are many very good ones out there!

We can mention the following as they are some of the best and most popular Korean dramas:

Strong Woman Do Bong Soon

Start-Up

Good Doctor

Signal

Descendant of the Sun

My Love From The Star
What are the best thriller Korean dramas?

Some of the best thriller Korean dramas we watched lately include:

Save Me

Signal

The Guest
What are the best romance Korean dramas?

Some of the best romance Korean dramas we watched lately include:

My Love From the Star

Descendants of the Sun

It's Ok To Not Be Ok

Start-Up
Want More From LTL?
FANCY LEARNING KOREAN? Check out our online Korean courses here.
We offer a 7 day free trial to all online students where you can study Korean 24/7.
Want to study Korean in Korea instead? Our Korean courses in Seoul can either be taken in small groups of no more than 5 students or individually for a more tailored experience.
We even offer incredible homestay experiences in Seoul too.
To top it all off, it certainly doesn't just end with Korean, in fact we also teach:
Come and be a part of our amazing community.