14 of the Best Korean Streaming Platforms 🍿
Where to Watch Korean Dramas Online? LTL's Best Korean Streaming Platforms
My fellow Korean dramas lovers, this blog is for you.
I have been watching Korean dramas since 2008, and yes at that time, the Hallyu barely existed.
So let me tell you, finding Korean dramas with English subtitles was NOT an easy task!

I actually think that's how my English level improved so much…
For many years now, I have searched the Internet for reliable and quality platforms to watch my beloved dramas. I have found many, most very sketchy, others with only a 144px quality my eyes couldn't bare.
With the expansion of the Korean culture internationally, and what we now call the Korean Wave (Hallyu 한류), many platforms have started to offer Korean dramas, to my absolute delight.
In this article you will find LTL's selection of the best Korean Streaming Platforms. This is not an exhaustive list, and we'll keep updating it every time we find a new great website to add.
If your favourite Korean streaming website is not on the list, please let us know in the comments!
The list is in alphabetical order. Skip to the chapters you're most interested in: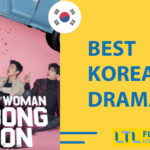 29 of the Best Korean Dramas to Binge Watch This Weekend
Don't limit yourself to apps and books! Watching TV is also an efficient way to learn! Here is our selection of some of the best Korean dramas to study.
Where to Watch Korean Dramas – Amazon Prime
Probably not the first one you were thinking about, but hey, this is just an alphabetical list.
For the past few years the American Giant Amazon has been developing its streaming offer via its Prime subscription, and now has a very large catalog of movies and TV series.
You probably didn't know that they also have Korean Dramas until now, but now you do! You will find recent K-dramas and some older ones such as Jumong (2006) or Lie To Me (2011).
English subtitles are of course available on this platform.
Amazon Prime subscription plans:
FREE TRIAL – 30 days
Prime Video – $8,99/month
Prime monthly (+music, photo storage etc) – $12,99/month
Prime annual – $119/year

Korean Streaming Platform – AsianCrush
Asian Crush is a free streaming website where you'll find movies and dramas from all of Asia.
Only available in the United-States and in Canada, you'll need a VPN to watch your K-dramas if you are not in these countries.
Select your favourite dramas or click the "random" option to let the website choose one for you. That's an interesting feature!
Asian Crush subscription plans:
FREE
Monthly Premium – $4.99/month
Annual Premium – $49,99/year
Korean Streaming Platform – Hulu
Hulu is another American streaming platform, fully owned by The Walt Disney company.
The streaming service started offering Korean dramas through a partnership with DramaFever in 2010, which has since shut down but the K-drama veterans like me will remember this website fondly.
Hulu might not offer as many Korean dramas as before, or be as widely known as its streaming service sister Disney+, but it's still a nice resource to check out if you're looking for more quality K-dramas to watch.
English subtitles are available on this platform.
Hulu subscription plans:
Hulu – 30 days free, then $5,99
Hulu no ads – 30 days free, then $11,99
Hulu + Live TV – 7 days free, then $64,99

Korean Streaming Platforms – iflix
iflix is a video on demand (VOD) service from Malaysia, focused on emerging markets.
What does it mean? Well, iflix is not available everywhere.
Depending on your location, you may not access the movies and dramas offered on the platform, but you can still have a look around.
The service is available to consumers in Malaysia, the Philippines, Thailand, Indonesia, Sri Lanka, Brunei, the Maldives, Pakistan, Vietnam, Myanmar, Cambodia, Nepal, and Bangladesh.
iflix offers movies and dramas from various Asian countries, and in 2020 WeTV from Tencent acquired the platform, offering as a result even more content.
English subtitles are available on this platform.
iflix subscriptions plans:
iflixFREE – The service is entirely FREE
iflixVIP – 30 days free, then around $2/month

Where to Watch Korean Dramas – iQiyi
If you are watching Chinese dramas, this name probably rings a bell.
iQiyi is known as the Chinese Netflix, since it's a similar streaming platform offering lots of movies and TV shows. But don't get me wrong! They also have Korean dramas.
You may need to subscribe to a premium account to be able to see the last episodes, but it's still a good resource to find Korean dramas, especially because the quality of the videos is really high.
iQiyi is a platform both in Chinese and English, and as a consequence, English subtitles are available.
iQiyi subscriptions plans:
Standard Monthly – First month free then 6,99€
Premium Monthly – First month free then 8,99€
Annual plan – 69,99€ ( = 5,83€/month)

Korean Streaming Platforms – KBS LIVE
KBS1 and KBS2 are owned by the Korean Broadcasting System (KBS).
In reality, they are both TV channels and made the list because you actually watch it LIVE from the internet!
KBS2 cater to a younger demographic, broadcasting mainly dramas, live sports and entertainment shows.
Watch KBS2 Live here.
Along with KBS2 you'll also find interesting : KBS1, a generalist channel with news, culture, sports and kids programs, as well as KBS World, the international television and radio of KBS.
Watch KBS1 Live here.
If you have no idea what movie or k-drama to watch next, just have a look at what's available live on these channels, you might even find a program you like, and understand!
There won't be any subtitles, so it will definitely be good practice for students of higher levels.
KBS World's YouTube channel is very strong, have a look for yourself.
Korean Streaming Platforms – KOCOWA
Wikipedia's description of the platform is pretty good so here you go:
"KOCOWA is an American online video streaming website headquartered in Los Angeles as a joint venture between the top three Korean broadcast networks: Korean Broadcasting System, Munhwa Broadcasting Corporation and Seoul Broadcasting System to provide Korean entertainment including K-Dramas, K-Reality, K-Variety, and K-Pop to the Americas and all with multi-language subtitles."
If you are currently in North or South America, you're in luck!
If you are not in these areas, sorry… you'll have to use a VPN.
You'll find a lot of K-dramas and movies on KOCOWA, but you'll also be able to stream K-pop related programs such as Inkigayo and Music Bank in the six hours after the broadcast in South Korea!
Available in English, Spanish and Portuguese.
KOCOWA subscription plans:
Per day – $0,99
Monthly – $6,99
Annually – $69,99
Where to Watch Korean Dramas – Netflix
Who hasn't heard of Netflix? Yeah right, no one!
The all-time favorite streaming platform has LOTS of Korean movies and dramas in its catalog, from all genres.
You'll always find something new to watch!
English subtitles are available as well as many other languages, but we have a trick for you!
Did you know that you can actually watch Netflix with two lines of subtitles? One in Korean to read along, and one in your chosen language for the translation.
Check out the Chrome extension – Language Learning with Netflix to learn Korean whilst watching your favourite drama.
Because yes, you can also check each word's prononciation, meaning and example of use WHILE watching!
If you don't believe me, check out this screenshot and check out the video below 👇
Netflix subscription plans:
Basic – €7,99 /month
Standard – €11,99 /month
Premium – $15,99 /month
Korean Streaming Platforms – Peacock TV
This is again, an area-restricted streaming platform as Peacock TV is only available in the USA.
Peacock TV is operated by NBCUniversal and only launched in mid-2020!
According to Forbes, a three-year deal has been signed with Wavve, which is a streaming platform made from the collaboration of SK Telecom and the three big Korean TV networks: KBS, MBC and SBS.
The deal involves content but also NBCUniversal investing in production.
As Peacock TV is still very recent so you might not find all of your favourite movies and dramas, but this platform is certainly to watch out.
Peacock TV subscription plans:
Peacock Free
Peacock Premium – 7 days free, then $4.99 /month
Peacock Premium Plus – 7 days free, then $9.99 /month

Korean Streaming Platform – Viki Rakuten
Viki was founded in 2007 in a Singapore start-up lab, and was acquired by the Japanese company Rakuten in 2013.
Viki was probably the first ever service of its kind, with premium content from Asia regularly available on its platform, subtitles being submitted by community volunteers.
In the 2010's everyone would go on Viki to look for Japanese and Korean dramas.
Since its acquisition by Rakuten, Viki of course went under a big renovation of its platform and now offers as many Korean dramas as ever, with big names of the broadcast industry as partners.
Viki Rakuten subscription plans:
Viki Free
VikiPass Basic – 7 days free then $2,99/month or $29,99/year
VikiPass Standard – 7 days free then $4,99/month or $49,99/year

Korean Streaming Platforms – VIU
VIU is a Hong-Kong based streaming platform, available in 16 countries around Asia, Middle-East and Africa.
Since its debut in 2015, VIU launched its service to more countries every year, so who knows who will be next!
The platform is free of use, with subtitles, and you can even download dramas to watch offline! Beware of the ads though.
VIU subscription plans:
FREE
VIU Premium – around $2/month

Where to Watch Korean Dramas – WeTV
WeTV is the international version of Tencent Video.
This streaming platform is very recent as it was launched in 2018.
It mainly offers anime, movies and tv series via its partnerships with bigger global or regional platforms, such as iflix.
TIP – On the desktop, click on More > Dramas > All content, and then search by category to have access to Korean dramas.
TIP 2 – WeTV is better watched and easier to use on its app.
We TV is available in 10 languages, and so are the subtitles!
WeTV subscription plans:
FREE
Monthly VIP – $5,99
Quarterly VIP –

$

17,49
Annual VIP – $56,99

Korean Streaming Platform – Tubi TV
Tubi is an American content platform and streaming service.
They started independently in 2008 and became increasingly popular in the US starting in 2020, when Fox Corporation made its acquisition.
Tubi is at the moment only available to viewers located in the US, New-Zealand, Canada, Mexico and Australia.
The platform is entirely free and ad-supported, meaning you will see advertisements before the video starts, similarly to YouTube.

Korean Streaming Platform – OnDemandKorea
OnDemandKorea is a streaming platform partnering with locals channels such as KBS, MBC, JTBC and SBS to provide popular Korean dramas, movies, variety programs for free to their viewers.
The platform is currently only available to viewers located in North/South America.
Monthly Membership – US$6.99/30 days
Annual Membership – US$69.99/year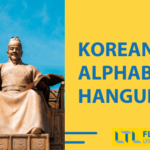 The Korean Alphabet | A Complete and Definitive Guide to Hangul 한글
Learning Korean? Need to understand the Korean Alphabet? This complete guide will tell you everything about the 14 consonant letters and 10 vowels of Hangul
Did this list help? Let us know in the comments if you have any streaming website recommendations!
If you are also interested in watching Chinese dramas and movies, you can go ahead and check out our Chinese streaming websites blog already!
---
Stream Safely – FAQ's
What is a K-drama?

A Korean drama, or k-drama, is the equivalent of a television series but in a smaller format, as most dramas only have one season, and around 16 episodes. 

The word 'drama' does not specifically refers to the genre per se, as Korean dramas can be comedies, romances, thrillers, horrors… but rather it's Korean name 드라마 (deu-ra-ma).
Where to watch K-dramas for free?

Free platforms offering high quality videos and subtitles are becoming increasingly rare!

You can try out these platforms to watch K-dramas for free: YouTube, Asian Crush, iflix, KBS1, KBS2, Peacock TV, Viki Rakuten, VIU, and WeTV.

Tubi and OnDemandKorea are also popular platforms, but are only available in the US.

NOTE – On some of these streaming platforms you will only have a few episodes available!

Check out these Korean Streaming Platforms for more options.
Where can I watch Korean dramas in HD?

There are lots of streaming sites on the internet to watch Korean dramas, some will be free, others will need you to subscribe to a monthly plan.

The most famous streaming platforms to watch Korean dramas are Netflix, Viki Rakuten, iflix, Kocowa and iQiyi.
What are some of the best 2022 Korean dramas?

A small TOP 10 of the best Korean dramas 2022:

– All of Us are Dead

– Business Proposal

– Twenty-Five Twenty-One

– Sh**ting Stars

– Ghost Doctor

– Why her

– My Liberation Notes

– Soundtrack #1

– Tomorrow

– The Sound of Magic
How long is a Korean drama usually?

Unlike Western TV series, Korean dramas usually only have one season, and around 16 episodes.

It is not a fixed number, as some can have more than 20 episodes!
How to say 'drama' in Korean?

드라마 (deu-ra-ma). Very similar to the English equivalent when spoken!
Want More From LTL?
FANCY LEARNING KOREAN? Check out our online Korean courses here.
We offer a 7 day free trial to all online students where you can study Korean 24/7.
Want to study Korean in Korea instead? Our Korean courses in Seoul can either be taken in small groups of no more than 5 students or individually for a more tailored experience.
We even offer incredible homestay experiences in Seoul too.
To top it all off, it certainly doesn't just end with Korean, in fact we also teach:
Come and be a part of our amazing community.