Learn Korean on YouTube | 12 Channels to Follow 🌟
Learn Korean on YouTube with Fun & Educational Videos
Welcome to a new Korean blog, today we will share some channels to follow to learn Korean on YouTube!
When thinking about learning a new language we probably all first think about books and school materials, however there are many, MANY ways to learn a new language.
You can use apps, meet new friends speaking your target language, watch movies and TV shows, travel to that country, learn with videos…
In this instance, we will focus on how to learn Korean on YouTube, by listing some excellent channels you can utilise.
Skip to the channels you're most interested about 👇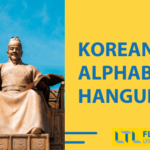 The Korean Alphabet | A Complete and Definitive Guide to Hangul 한글
Learning Korean? Need to understand the Korean Alphabet? This complete guide will tell you everything about the 14 consonant letters and 10 vowels of Hangul
Learn Korean on YouTube | KoreanClass101
If this name rings a bell, it's because this brand is everywhere, teaching more than 30 languages, such as ChineseClass101, JapaneseClass101, TurkishClass101 etc.
Developed by Innovative Language, KoreanClass101's YouTube channel is full of incredibly useful videos about every aspect of the language.
Neatly organised in playlists, you can learn Korean with short videos, from beginner to advanced levels.
TOP 3 VIDEOS TO DISCOVER – To get an idea of their content, check out their videos about the Korean Alphabet, How to Speak Korean with Confidence and 25 Must-Know Korean Verbs.
Talk To Me In Korean
Talk To Me In Korean is one of our favourite channels!
Not only do they provide hundreds of useful videos to learn the language, but they also have their own bookstore with their OWN textbooks!
Their content is quite various from language learning such as everyday expressions to cultural tips and insights.
For all levels from Korean basic lessons to reviews, stories and language challenges, you'll find plenty of content to enjoy and learn the language.
TTMIK also offer pre-recorded videos which do not exceed ten minutes in length per topic. This is perfect to keep your attention and allow you to still enjoy the lesson.
Additionally, they also offer live streaming video lessons which are roughly an hour long.
TOP 3 VIDEOS TO DISCOVER – Small Habits to Make You Learn Korean Faster, Korean Future Tense Song, Korean Letters That Sound the Same.
Conversational Korean
Less popular than the two above, the Conversational Korean YouTube channel is still a fantastic resource to learn Korean.
With plenty of videos focused on Korean vocabulary, listening practice and quizzes, you can easily make some progress with their content.
Be aware, the videos are usually 60+ minutes long!
Consider them as a full one hour course, rather than a quick video lesson.
Learn Korean With GO! Billy Korean
Billy has been learning Korean since 2005, and is now sharing his experience weekly on YouTube.
You'll notice, Billy is not a native Korean speaker but don't worry! He is fluent in Korean and his insights as a foreigner learning the language are invaluable. He gets us!
His video playlists include beginner courses, interviews, tips and tricks, language trends, Korean food and a lot more.
This channel is particularly useful if you are seeking structured lessons, as lesson videos are numbered, to make it easier for you to follow.
Susan's Korean Workbook
Susan's Korean Workbook doesn't have a large following however the content of the channel is great for Korean learners.
If you like to study the language with a book-like structure, this channel is for you.
Videos don't last more than 15 minutes, making it a quick lesson to add to your everyday routine.
Even though the content is mainly aimed at beginners, advanced learners will be happy to review their skills with the "listen and repeat" videos based on Korean dramas or movies.
seemile Korean 씨마일 한국어
seemile's concept is to give you the authentic feeling of being in a classroom.
seemile Korean 씨마일 한국어 offers Korean lessons through their YouTube channel, designed for English as well as Chinese and Japanese speakers.
The video lessons from the playlist called Jenny's Korean New Version are for members only, meaning you need to sign up to their program to have access to them. The others are all free to watch.
You will see your teacher on the screen with board as giving you a lecture just like being back in school. You can choose the lesson upon your own level from beginner to intermediate.
The "No Filter Interviews" are particularly interesting as foreigners talk about their experience in South Korea, with no filter!
Korean Unnie 한국언니
Unnie (older sister) is here to make your Korean learning so much easier and funnier! Her videos are kept rather short but super informative and practical.
Korean Unnie is a true reference for Korean teaching on YouTube. She's been teaching for many years now, by creating fun and informative content for international viewers.
Not only will she teach you the Korean language, but you'll also be able to learn loads of new information about the Korean culture, daily life and food as well as the entertainment industry as she is also interviewing Kpop celebrities and works for KBS World.
With dozens of playlists full of videos of various length on a large range of topics, you'll always find something to watch, and of course, to learn!
Natalia Garza
Natalia has been self-studying Korean for several years. She has been through all the ups and downs of studying a language on its own and now shares her experience as well as tips and tricks to make this learning journey easier for you!
You'll get hooked with her introduction video straight away, trust us.
With her super enthusiastic and optimistic personality, not to mention her great quality content, you'll watch all of her videos in no time.
TOP 3 VIDEOS TO DISCOVER – Asking a Polyglot How to Learn a Language From Scratch, Things I Wish I Knew Before Learning Korean, Must Have Apps to Study Korean.
Seoul Fellas
Seoul Fellas are two best friends teaching the Korean language and culture through funny yet efficient ways.
Korean language, culture, Seoul vlogs and hot news, this is another channel you don't want to miss.
Their short videos make it easier for you to learn a lot of things in a very limited timeframe!
TOP 3 VIDEOS TO DISCOVER – Cursing Like a Pro, Essential Korean Phrases, Korean Sentence Structure.
JOLLY
Again, one of our favourite channels.
Josh and Ollie are two British guys making incredibly successful videos. With over 2 millions subscribers, they definitely are one of the most viewed channels on this list.
JOLLY offers a lot of content on various topics, but what's interesting for us here is that Josh is fluent in Korean, whereas Ollie is having a lot of struggles learning the language. They are VERY honest about the hardships of language learning!
There is a series of videos where Ollie studies Korean with a lot of different guests, and another where they try all sorts of food.
This channel is hilarious, and we actually learn a lot by watching Ollie's numerous language mistakes and faux-pas in Seoul.
TOP 3 DISCOVER – Speaking Korean for 24 Hours, Korean Pro Dave vs Noob Ollie, Trying Extreme Korean 7-Eleven Food.
Korean Englishman
Remember Josh and Ollie from the JOLLY channel?
Well, this is their original YouTube channel where they plan on linking Korean and British culture, with a focus on entertainment rather than on language learning.
You will mainly see Josh on this channel, who is actually very popular in South Korea.
Josh has been in a lot of variety shows, and most impressive of all, he's been interviewing international celebrities such as Ryan Reynolds, Chris Hemsworth, David Beckham and many others during their Korean tour.
TOP 3 VIDEOS TO DISCOVER – Ollie alone in Korea, Celebs React to Real Korean Food, Making Kimchi With Korean Gordon Ramsay.
The World of Dave 데이브
You might actually already know about Dave, as he produces a lot of videos about pronunciation differences between various Asian languages, that are very successful around the internet.
This channel is at the bottom of the list only because it's content is not mainly Korean language-based, however there's a lot of fun and interesting videos to watch on World of Dave!
Dave is American and has been living in South Korea since 2008, he is fluent in Korean and actually won't speak English in most of his video (but there will be subtitles!).
This channel is the BEST to improve one's listening skills, as it is only in Korean.
TOP 3 DISCOVER – Living in Korean 10 Weeks vs 10 Years, Korea Blood Type Culture, Comparing English Korean Chinese Japanese Words & Pronunciation.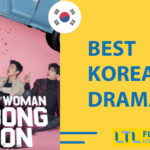 29 of the Best Korean Dramas to Binge Watch This Weekend
Don't limit yourself to apps and books! Watching TV is also an efficient way to learn! Here is our selection of some of the best Korean dramas to study.
Before you start subscribing and binging on these YouTube channels to learn Korean, let's make sure that you have the right approach and ready to take the most out of these resources.
Be Involved
Who said YouTube is just for watching? You can choose to interact and be more involved in discussions with other viewers from all around the world. Share your ideas and opinions, even better if you try to do so in Korean!
You might end up with a new best friend who shares same passion in learning Korean as you do.
Take Notes
What's the point in watching the videos if you don't take notes?
Make sure you write down any vocab and phrases which you find useful. Try out different methods and choose what works the best for you then set your own system and stick to it.
Be sure to always finish a video with something in your notebook to review afterwards.
Have Fun!
The best way to learn anything is to have fun while you doing it.
As much as this is learning, YouTube is also a great way to entertain yourself.
Choose the channel(s) which you really enjoy and have fun while studying!
---
What's YOUR favourite YouTube Channel to learn Korean?
Let us know in the comments and we'll add them to the list!
We hope you liked this list and that you'll be able to learn a lot of vocabulary and cultural facts thanks to these channels, see you in the next article!
LEARN KOREAN ON YOUTUBE
Does the Korean language use characters like in Chinese?

The Korean language uses a specific alphabet called Hangul 한글, which includes 24 letters: 14 consonant letters and 10 vowels.

You can learn everything you need to know about the Korean alphabet AND download our Alphabet PDF right here.
Is it hard to learn Korean?

As for any foreign language you wish to learn, a great lot of motivation and interest is necessary.

The alphabet can seem a bit daunting to learn at first, but you can actually learn it in a few hours!

Korean uses very straight forward sentence structures and after nailing down the basics of the language, you'll be able to have simple conversations and understand a great deal.

Be motivated, get yourself a structured course or quality free resources, and start learning!
Can I really learn Korean on YouTube?

YouTube is filled with quality videos to learn any language, you just have to know where to look.

You'll find a lot of videos about the Korean language: grammar, sentence structure, differences between x and y, culture shocks, food etc.

Even though they might lack structure, as in, they are not following a curriculum, these videos will be great content to add to your learning journey, and to watch alongside your Korean lessons.

Don't forget that the best way to learn Korean efficiently is to have a structured curriculum taught by a professional native speaker.

So, get yourself a teacher or go to Korea for a full linguistic immersion whenever you have the chance!
What's the best way to learn Korean?

The best way to learn Korean, or any other language really, is to fully immerse oneself into the language.

What we mean by that is, speaking Korean 24/7, living in a Korean speaking environment, eating Korean food, watching Korean TV shows and movies etc.

It might not be possible to do all that at home, and that's exactly why people who want to make fast and efficient progress take classes with a native teacher, or go to South Korea for a little while to study the language.

If you can't take classes with a teacher at the moment, start by looking at our free resources, download an app (Duolingo, Lingodeer etc), watch Korean dramas…

Don't worry, you will still be able to learn a lot from home!
---
Want More From LTL?
FANCY LEARNING KOREAN? Check out our online Korean courses here.
We offer a 7 day free trial to all online students where you can study Korean 24/7.
Want to study Korean in Korea instead? Our Korean courses in Seoul can either be taken in small groups of no more than 5 students or individually for a more tailored experience.
We even offer incredible homestay experiences in Seoul too.
To top it all off, it certainly doesn't just end with Korean, in fact we also teach:
Come and be a part of our amazing community.