Wolf Warrior Review (2015) – Learn Chinese on TV
A 3D action movie: Here is Our Wolf Warrior Review (2015)
"犯我中华者,虽远必诛" Fàn wǒ zhōnghuá zhě, suī yuǎn bì zhū | Those who challenge China's resolve will have no safe place to hide
Wolf Warrior Review (2015) | Brief Introduction

Wolf Warrior Review (2015) | Cast

Wolf Warrior Review (2015) | Why You Should Watch it

Wolf Warrior Review (2015) | Where to watch

Wolf Warrior Review (2015) | Words to know

Wolf Warrior Review (2015) | FAQ's
Wolf Warrior (战狼 zhàn láng) is a good choice to introduce you to Chinese action movies.
Wolf Warrior (2015) – Brief Introduction
To start our Wolf Warrior review, let's give you an introduction to the movie.
The main character Lengfeng (冷锋 lěngfēng) is very smart, but also mischievous.
Lengfeng works for the People's Liberation Army. During a raid on a drug smuggling operation, he defies orders from his superiors and kills Wu Ji who is the leader of the smuggling operation.
As punishment for defying orders he is in danger of being expelled from the PLA, but is unexpectedly approached by Long Xiaoyun (龙小云 Lóng xiǎo yún).
She is the commander of the Wolf Warriors, a special branch of the PLA, and invites Lengfeng to join them.
The older brother of Wu Ji is the ruthless drug lord Min Deng (敏登 mǐn dēng).
He hires ex-US Navy SEAL 'Tom Cat' (老猫 lǎo māo) and his group to assassinate Leng Feng in revenge for killing his brother.
During a Wolf Warrior training exercise Tom Cat and his group ambush them and kill one of Lengfen's comrades. The Wolf Warriors swear to defend the death of their comrade. A life-for-life, blood-stained war begins…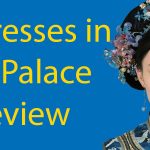 Empresses in the Palace (2011) Our Complete Review
Empresses in the Palace Review | There are 76 Episodes, each lasts about 45 minutes. The TV show is available on Netflix in most countries.
Wolf Warrior (2015) – Cast
Wu Jing (吴京 wújīng): Plays Lengfeng in the film.
He is also the director of this movie.
He directed and starred in Wolf Warrior 2 (2017) which had a Box Office income of over 5.6 billion CNY.
Scott Edward Adkins: Plays Tom Cat in the film, the dynamic between him and Lengfeng in the film is very interesting.
Yu Nan (余男 yú nán): Plays Long Xiaoyun, the Wolf Warriors commander.
She has a complicated relationship with Lengfeng.
Ni Dahong (倪大红 nídàhóng): Plays Min Deng, an evil drug lord.
Wolf Warrior (2015) – Why You Should Watch It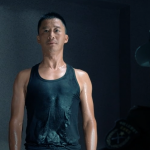 This is a great film to watch for anyone who is a fan of action movies.
The film and its sequel were both hugely popular in China.
Wolf Warrior is a very patriotic film, showing the courage of soldiers like Lengfeng.
Many have described the film as a "Chinese Rambo", which may be quite an accurate comparison.
The message of the film is that even during peacetime, there are still many heroes.
Armies around the globe have many brave, strong and fearless men who are burdened with fighting for justice.
Farewell My Concubine (1993) // An All Time Class Movie in China
The Complete Guide & Review of Farewell My Concubine Welcome to our Farewell My Concubine Review, the Chinese Movie from 1993. Farewell My Concubine in Chinese is 霸王别姬 Bàwáng bié jī I am talking about a lifetime, one year, one…
Wolf Warrior (2015) – Where to Watch
The film can be watched on China's streaming platform iQiyi for free.
You can also pay to watch it on YouTube, simply search for Wolf Warrior and you'll be able to find it.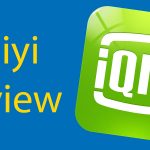 iQiyi Review // China's Netflix vs Actual Netflix
iQiyi Review | The best way to learn a language is immersion. We take a look at how China's version of Netflix, iQiyi, compares to the Netflix.
Wolf Warrior (2015) – Words to know
And to finish off our Wolf Warrior Review, let's take a look at a few keywords from the movie.
See if you can hear them during the movie, and comment below if you find them!
| Chinese | Pinyin | English |
| --- | --- | --- |
| 战狼 | Zhàn láng | War Wolf or Wolf Warriors |
| 狙击手 | Jū jī shǒu | Sniper |
| 火力压制 | Huǒlì yāzhì | Fire suppression |
| 载弹增援 | Zài dàn zēngyuán | Bomb reinforcement |
Wolf Warrior Review (2015) – FAQ's
When was Wolf Warrior released?

After seven years of production Wolf Warrior was released in 2015.
Is there a Wolf Warrior 2?
How do you say Wolf Warrior in Chinese?

In Chinese Wolf Warrior is: 战狼, Zhàn láng. 战 means war, and 狼 means wolf.
Did the movie really cost nearly 100 million RMB?

Yes, the movie cost nearly 100 million RMB to make. It took a total of 7 years to finish and to make sure it looked realistic it used a variety of Chinese military aircraft and tanks.
Where can I watch this movie?
---
Want more from LTL?
If you wish to hear more from LTL Mandarin School why not join our mailing list.
We give plenty of handy information on learning Chinese, useful apps to learn the language and everything going on at our LTL schools! Sign up below and become part of our ever growing community!