Learn About Chinese Education TV – All is Well Chinese Drama 都挺好
Our Guide to the Chinese Drama 都挺好 All is Well
The Chinese drama All is Well (都挺好 dōu tǐng hǎo) will teach you everything you need to know about the traditional Chinese family and Chinese education.
All is Well Chinese Drama – Words to Know

All is Well Chinese Drama – Brief Introduction

All is Well Chinese Drama – Main Character

All is Well Chinese Drama – Reason to Watch

All is Well Chinese Drama – Where to Watch

All is Well Chinese Drama – FAQ's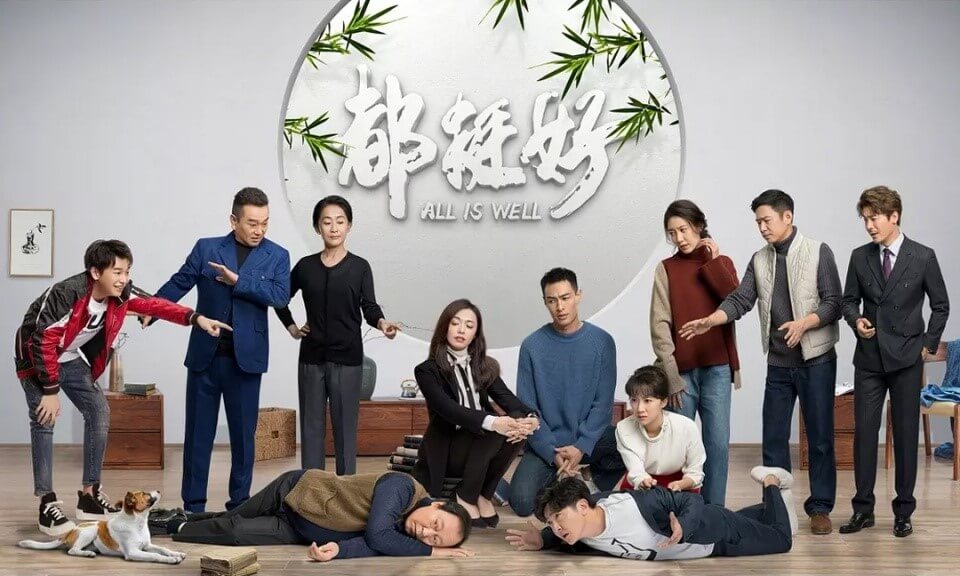 All is Well – Words to Know
啃老族 Kěn lǎo zú – Adults who still live off and depend on their parents.
妈宝男 Mā bǎo nán – A man who has been spoiled by his mother so can't do anything for himself. A good English equivalent is a "mummy's boy".
大男子主义 Dà nánzǐ zhǔyì – Male chauvinist, a man who looks down on women and thinks men are superior.
强势 Qiángshì – Do things according to your own will and not think about others.
懦弱 Nuòruò – Coward, weak.
重男轻女 Zhòngnán qīng nǚ – Regard men as superior to women.
All is Well – Brief Introduction
All is well tells the story of the Su (苏 sū) family and the problems the three (now adult) children face as they are left to care for their elderly father after their mother's death.
When the three children were young, they were treated very unfairly by their parents which led to them having deep conflicts with their parents and each other.
The attitude to education within the family when the children were growing up led to problems with their education, work and overall lives.
All is Well tells us the importance of education for the growth of children and how to deal with family relations.
LingoDeer Review (2023) – One of the Most Complete Chinese Learning Apps
LingoDeer App Review; Should I Start Using LingoDeer this 2023? (is it right for me?) LingoDeer Review: 9.5/10With an intuitive interface and engaging exercises, LingoDeer is one of the few apps that really gets it right, succeeding in offering a…
All is Well – Main Characters
There are five main characters in All is Well Chinese Drama we want to introduce you to.
Su Daqiang (苏大强 Sūdàqiáng) – is played by Ni Dahong (倪大红 Nídàhóng). He is the father of the family, but he never took on the responsibility of being a father. He was afraid of his wife and was always too scared to make up his mind when faced with trouble. He hid away whenever his children encountered problems. After his wife died he hoped that his children wouldtake care of him wholeheartedly and give him a better life with a higher standard of living.
Mother Su (苏母 sū mǔ) – is played by Chen Jin (陈瑾 chén jǐn). Su Daqiang's wife and mother of the three children. She has a strong personality and always oppressed her husband. She is patriarchal and favours her two sons. She ignores her talented daughter and ever since her daughter was a child, she has not treated her children equally. This unequal treatment from an early age causes a series of quarrels in the family and has a huge impact on the work and life of the three children.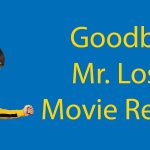 Goodbye Mr Loser – Should I Watch This Movie to Help my Chinese?
Goodbye Mr Loser – Reviewed and Rated Here is a short movie review of the Chinese comedy film Goodbye Mr Loser, or to call it by it's Chinese name 夏洛特烦恼 (xià luò tè fánnǎo). Goodbye Mr. Loser – Theme SongGoodbye…
Su Mingzhe (苏明哲 sū míngzhé) – is played by Gao Xin (高鑫 gāo xīn). The eldest child and first son of the family. His good academic performance meant that his mother gave him money (by selling his sister's room) to go and study in the United States. After graduating, he stays in the United States to work and ends up starting a family. As the eldest son of the family, he must participate in everything as the leader, but does not take any real action. Later, when he encounters setbacks in his career and family, his sister helps him.
Su Mingcheng (苏明成 sū míngchéng) – is played by Guo Jingfei (郭京飞 Guōjīngfēi). The second son and second eldest in the family, he was the child his mother spoiled the most. When he was a child, he always bullied his sister because of his mother's pampering. When he grows up, he still relies on his parents for money. He simply succeeds in nothing and lives off his parents even as an adult. After Mother Su's death, the relationship with his sister worsens.
Su Mingyu (苏明玉 Sūmíngyù) – is played by Yao Chen (姚晨 yáo chén), who is famous for acting in My Own Swordsman. She is the youngest in the family and the only daughter. She had good grades since childhood, but because her mother is patriarchal and favours boys, she was neglected and bullied by her family. After being admitted to a good university, she was forced to go to a normal school. Due to Mother Su's preference for her sons, she exacerbated the conflict between mother and daughter. Mingyu eventually ran away from home and completed her studies on her own, and achieved professional success. Although relationships within the family continued to deteriorate after Mother Su's death, all the latest problems were resolved by Mingyu. Despite her ill treatment, she still longed for family love and warmth.
All is Well – Reasons to Watch
Here are some the reasons why the Chinese Drama All is Well is a great Chinese TV show to watch:
You can learn about Chinese family relationships.
You can understand some of the issues with education and Chinese parental attitudes towards it.
You can find out about the Chinese family marriage concept.
This is a very popular Chinese TV show and the language is modern, it is easy to follow and understand.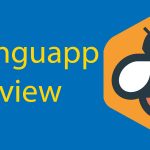 Beelinguapp Review (2023) – Learn Chinese with Audiobooks
Our Honest Beelinguapp Review from The Language Experts Who Actually Use it (2023) Beelinguapp Review: 6/10An app that's pretty one-of-a-kind, read alongside in two languages and learn as you go, acquiring languages as you do your favourite things; listening to…
All is Well – Where to Watch
All is Well has 46 episodes and each one lasts about 42 minutes, so there is plenty of content for Chinese learning!
The series can be watched for free on YouTube.
Have you seen this drama? Are you planning to? Let us know in the comments 👇
All is Well Chinese Drama – FAQ's
Does All is Well have English Subtitles

Yes, All is Well can be found on YouTube with English subtitles.
When was All is Well released?

All is Well was released in 2019.
What's the Chinese name for All is Well?

The Chinese name of All is Well is 都挺好 (dōu tǐng hǎo).
Is All is Well adapted from a book?

Yes, All is Well was adapted from a book with the same name (都挺好 dōu tǐng hǎo) written by the Chinese writer Ah Nai.
Can I watch on YouTube with 2 sets of subtitles?
Want More From Us?
If you wish to hear more from LTL Mandarin School why not join our mailing list.
We give plenty of handy information on learning Chinese, useful apps to learn the language and everything going on at our LTL schools!
Sign up below and become part of our ever growing community!