New Legend of Madame White Snake – Dragon Boat Festival TV
Want to Know More About Chinese Culture for Dragon Boat Festival?
Chinese Culture: Dragon Boat Festival
There are four Chinese traditional festivals, one of which is Dragon Boat Festival. In Chinese it is called 端午节duānwǔ jié.
For Dragon Boat Festival there are three public holidays.
Most people know that during Dragon Boat Festival we will eat sticky rice dumplings known as 粽子 zòngzi. Another tradition is to drink realgar wine 雄黄酒 xiónghuángjiǔ.
The TV show I want to recommend today is related to why we have the custom of drinking realgar wine during Dragon Boat Festival.
Check our link below for more information about Dragon Boat Festival.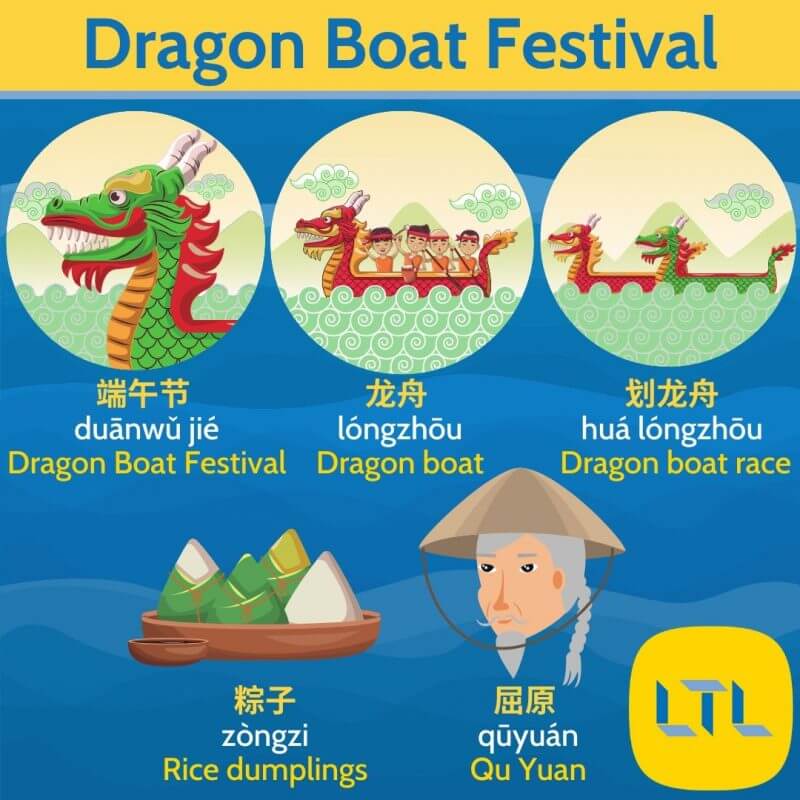 New Legend of Madame White Snake: The Introduction
New Legend of Madame White Snake was released in 1992. The Chinese name for the show is 新白娘子传奇 xīn bái niángzǐ chuánqí.
It is mainly about a romantic love story between a white snake and a human.
Do you belive the story? Is it romantic to you or scary? Comment below and you are welcome to join the discussion.
A little white snake was captured by an old man and was in danger of being killed.
Fortunately, she was rescued by a little shepherd boy.
After 1,700 years, finally the little white snake transformed herself into human form.
She decides to go to West Lake 西湖 xīhú in Hangzhou to find her life-saving benefactor.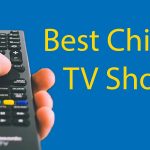 17 Of The Best Chinese TV Shows 📺 To Watch Right Now
17 of the Best Chinese TV Shows Are you looking for some of the best Chinese TV Shows? Well, look no further! Each week we've been adding to our collection or app reviews, Chinese movie reviews, Chinese Songs and best…
She finds her benefactor and they get married and open a pharmacy together, living a happy life.
However, during the Dragon Boat Festival, she is forced to drink realgar wine which snakes really hate, it shows her original shape.
This scares her husband to death, but she is determined to rescue him and quickly rushes to Yaochi to seek an elixir.
What will happen? Can she succeed?
New Legend of Madame White Snake: Main characters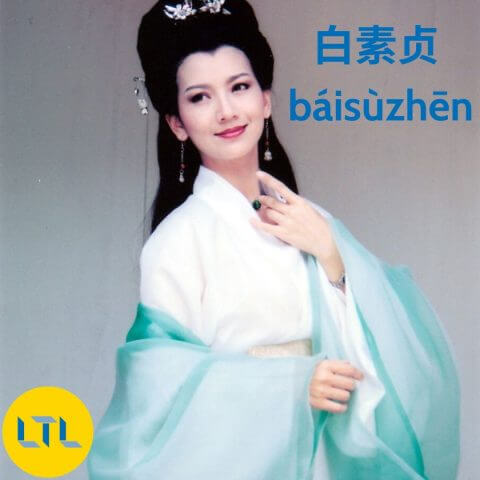 Bai Suzhen 白素贞 báisùzhēn is a little white snake.
After thousands of years, she becomes a snake spirit. She is beautiful and good-natured.
She uses medicine to help people and rewards Xu Xian for saving her life 1,700 years ago by marrying him.
However she has to go through a lot to live with a human because she is not recognised by the world.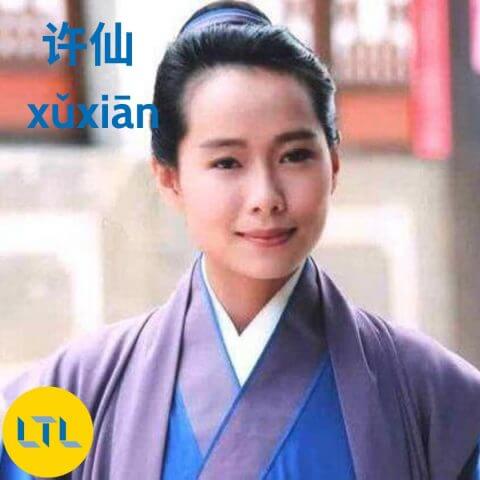 Xu Xian 许仙xǔxiān is a human.
He is also known in Chinese with the name Han Wen 汉文hànwén.
His parents died early on in his life so he was raised by his sister and brother in law.
He meets Bai and guess what? It turns out to be love at first sight.
Soon after meeting, they get married.
Even after finding out that his wife is a snake, he can't help but still be deeply in love with her.
Xiao Qing 小青 xiǎo qīng is a little green snake.
She fights with Bai Suzhen but loses. Then she becomes Bai's servant.
Although she and Bai Suzhen are officially servant and master, their relationship is more like that of sisters.
When Bai was held under the Leifeng Tower by Fahai, she worked hard to destroy Leifeng Tower, rescue Bai, and reunite her with her family.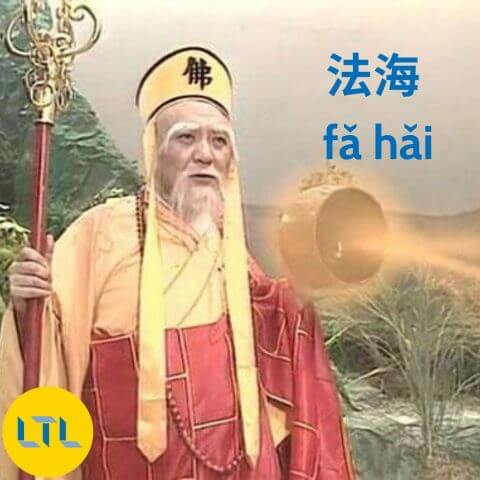 Fahai 法海 fǎ hǎi, is the abbot of Jinshan Temple and is extremely powerful.
In the belief of fighting the devil and saving the world, he tells Xu Xian that he should leave Bai because Bai is a snake.
However, Fa Hai is biased, although Bai is a snake, that doesn't mean Bai is bad.
Have you noticed that Xu Xian is played by a female actress?
New Legend of Madame White Snake: Where to watch
You can watch it on YouTube for free, however it only has Chinese subtitles.
There are 25 episodes altogether, with each one lasting 90 minutes.
For me, I think your Chinese needs to be about HSK 5+ to fully understand the meaning of all the dialogue in the TV show.
However, you will find the singing in this TV show so beautiful, even if you don't understand every bit of Chinese.
My suggestion would be that when you watch this TV show anyway, you can enjoy the great costumes and Chinese culture related to opera and other Chinese customs.
It is also has traditional Chinese subtitles, which I think is a good way to practice learning some traditional Chinese.
New Legend of Madame White Snake: Vocab for you
借伞 jiè sǎn – To borrow an umbrella
报恩 bào'ēn – To repay
娘子 niángzǐ – Wife
官人 guānrén – Husband
As well as the vocab you can learn from the show there are also a lot of great lines which you can learn from.
Check below and maybe you will learn something new!
一朝顿醒当年梦,方知恩爱转头空 yī zhāo dùn xǐng dāngnián mèng, fāng zhī ēn'ài zhuǎn tóu kōng
I wake up, I start to realise, love is gone.
世人不知有因果,因果又曾饶过谁 shìrén bùzhī yǒu yīnguǒ, yīnguǒ yòu céng ráoguò shuí
People do not know the cause and effect, yet who is spared from it?
锦上添花易,雪中送炭难 jǐnshàngtiānhuā yì, xuězhōngsòngtàn nán
It's easy to make what is good still better, it's hard to help someone in their hour of need.
New Legend of Madame White Snake: The opera
The Legend of White Snake is re-edited by the opera called 白 (white) 蛇(snake) 传 (legend) báishé zhuàn .It is one of China's four major folk love stories.
You will hear a lot of Huangmei Opera 黄梅戏huángméixì in the TV show.
青城山下白素贞。Qīngchéngshān xià báisùzhēn.
洞中千年修此身。Dòng zhōng qiānnián xiū cǐ shēn.
勤修苦练来得道。Qín xiū kǔ liàn láidé dào.
脱胎换骨变成人。Tuōtāihuàngǔ biàn chéng rén.
一心向道无杂念。Yīxīn xiàng dào wú zániàn.
皈依三宝弃红尘。Guīyī sānbǎo qì hóngchén.
望求菩萨来点化。Wàng qiú púsà lái diǎn huà.
渡我素贞出凡尘。Dù wǒ sù zhēn chū fánchén

白蛇传 báishé zhuàn became mature and prevalent during the Qing Dynasty.
It expresses people's longing for free love and their hatred for the unreasonable bondage of feudal forces.
It was included in the "first batch of national intangible cultural heritage." And based on this story, it has been portrayed many times for film, television, plays and cartoons.
One portrayal is what I've recommended today: New Legend of Madame White Snake 新白娘子传奇 xīn bái niángzǐ chuánqí
Edited by Katie Coy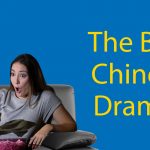 Best Chinese Dramas to Watch (in 2023) 📺 24 Of The Very Best
From modern Chinese dramas to historic Chinese dramas, there are so many amazing C-Dramas to discover and we've got 24 of the very best here!
New Legend of Madame White Snake: FAQ's
What is the Chinese name for New Legend of Madame White Snake?

In Chinese it is called 新白娘子传奇 xīn bái niángzǐ chuánqí
Is New Legend of Madame White Snake a true story?

No, it is not. It is just a romantic fairy tale.
When was New Legend of Madame White Snake released?

New Legend of Madame White Snake was released in 1992
I heard that there is another New Legend of Madame White Snake released in 2019?

Yes, there is a New Legend of Madame White Snake released in 2019, the English title for that one is The Legend of White Snake. You can watch both and and see which one you like the most.
Do they end up together?

Well, SPOILER ALERT…


Yes, they end up together.
Want more from LTL?
If you wish to hear more from LTL Mandarin School why not join our mailing list.
We give plenty of handy information on learning Chinese, useful apps to learn the language and everything going on at our LTL schools!
Sign up below and become part of our ever growing community!