HelloTalk Review | How to Learn Chinese with HelloTalk
The Ultimate Language Exchange? An Honest & in-depth HelloTalk Review
HelloTalk Review: 8/10
HelloTalk provides the ultimate platform connecting language learners with native speakers, as well as providing lessons and learning materials, and video/live-stream content. The platform itself could be improved.
Thinking about using HelloTalk? Hopefully, this HelloTalk review will help you decide if it's time to hit to download button. And will help you to use it safely.
HelloTalk is basically the tinder of language learning.
Let me preface that statement by saying that it is strictly prohibited to use the app for dating purposes.
They've taken the location search and messaging components and left out the casual hook-up element.
However, as you're about to find out, the app offers so much more!
The app's main purpose is to put two or more language learners in a chat together.
For instance, my native language is English and I want to learn Spanish and Chinese.
I'm now able to meet people all over the globe and in my neighbourhood who are either native Spanish and Mandarin speakers or just advanced in those languages and mutually help one another learn.
We go in-depth to give you an honest and useful HelloTalk review to help your language learning. (Feel free to skip to the parts relevant to you).
HelloTalk Review // Pros & Cons

HelloTalk Review // Subcription, fees, & App Comparisons

HelloTalk Review // Introduction & Key Stats

HelloTalk Review // HelloTalk Premium (Worth it?)

HelloTalk Review // Getting Started (How To)

HelloTalk Review // Using HelloTalk (App Tabs)

HelloTalk Review // HelloTalk PC

HelloTalk Review // Room for Improvement

HelloTalk Review // Supported Languages

HelloTalk Review // Unacceptable Behaviours

HelloTalk Review // Conclusion

HelloTalk Review // Where to Download

HelloTalk Review // FAQs
---
HelloTalk Review // Pros & Cons
| HelloTalk PROS | HelloTalk CONS |
| --- | --- |
| 1. New video and live stream capabilities. | 1. An aid for language learning/language learning assistance – limited in what it can actually teach you. |
| 2. Over 150 different languages offered. | 2. Increased advertisements and chat app could be improved. |
| 3. Connect with people all over the world to give an immersive language learning experience. | 3. Safety concerns. |
HelloTalk Pros & Cons
BOTTOM LINE: HelloTalk is a great way to connect with over 30 million people all over the world – using just your phone. Chat easily with people in your target language and gain real-life experience talking to native speakers, learning languages through immersion! BUT..! Be careful when talking to strangers online.
HelloTalk Review // Subscription, fees, & App Comparisons
HelloTalk Premium
In order to get the most out of HelloTalk, fewer advertisements, and much more (see below), you'll need a premium subscription.
| HelloTalk Subscription | Price (USD$) |
| --- | --- |
| Monthly | $6.99 |
| Annual | $45.99 (annually for two years) |
| Lifetime | $175.00 |
HelloTalk Subscription Fees
Price Comparisons
(Other popular Chinese language learning apps)
| Language Learning App | Monthly | Annually | Lifetime |
| --- | --- | --- | --- |
| Memrise | $8.49 | $59.99 | $119.99 |
| Mondly | $9.49 | $39.99 | $89.99 |
| Drops App | $14.49 | $142.99 (annually for two years) | $174.99 |
| Italki | N/A (pay per lesson) | N/A (pay per lesson) | N/A (pay per lesson) |
| Duolingo | $7 | $84 | N/A |
| HelloTalk | $6.99 | $45.99 | $175.00 |
| Busuu | from $9.99 | from $69.96 | N/A |
Best Chinese Learning Apps Price Comparison Table (2023)
HelloTalk Review // Introduction & Key Stats
HelloTalk Key Stats
| | |
| --- | --- |
| Name | HelloTalk |
| Description | "Practice languages with native speakers on HelloTalk! We recently introduced HelloTalk Live and Voiceroom – interactive language and culture events to help you master languages through the content you love!" (HelloTalk) |
| Website | https://web.hellotalk.com/ |
| No. of Languages Offered | 150+ (and growing) |
| Price | $6.99 / $45.99 / $175.00 |
HelloTalk Key Stats
HelloTalk Introduction
What is HelloTalk?
HelloTalk is basically a platform that connects native speakers with language learners. You can find people in over 150 languages and chat with them there and then.
There are also learning features in-built into the app which provide a nice addition to your language-learning journey.
Apart from chatting, you can also connect live on video call and live streams with teachers and content creators.
HelloTalk Review // HelloTalk Premium (Worth it?)
HelloTalk like all apps has a paid version.
Monthly subscription for US$6.99
Yearly subscription for US$45.99
Lifetime subscription for US$175.00
What do you get with Hellotalk premium?
Unlimited Translations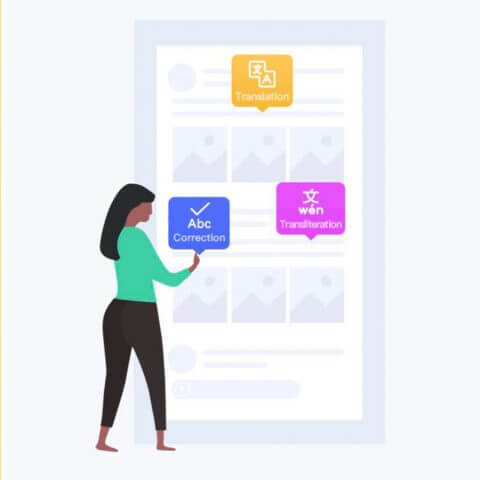 The unlimited translations are in relation to your chats with people.
If you're unable to read the text, one click and it will be translated.
Similarly, you can have your text translated before sending if you want to keep up with the conversation.
Ideally, you'll be typing in the language you have learnt and understanding everything received.
Losing the ability to translate might be a good thing! However, if you're becoming reliant to taking a screenshot and translating in Pleco it might be worth considering premium.
Learn Multiple Languages
This is the number one reason for paying for premium.
You're only able to message people speaking your desired language and access learning materials in that same language.
The free version is very restricted if you're learning multiple languages.
Search Nearby Users & Moments
With premium, you'll be able to see moments of people you're not yet connected within your neighbourhood.
This would give you the chance to learn a little more about a person before connecting.
Turn Off Ads
Pretty standard feature for premium apps.
Exclusive Stickers & Cards
These are no ordinary WeChat emojis! The subscription is worth it for the stickers alone!
HelloTalk Dating
As we'll get into this shortly. Using the platform to flirt or send inappropriate messages is not allowed.
However, they can't stop you if two people hit it off and want to meet in person. With premium you'll also be able to:
Boost your search engine exposure
Get more language partners
Search by gender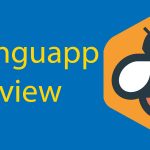 Beelinguapp Review (2023) – Learn Chinese with Audiobooks
Our Honest Beelinguapp Review from The Language Experts Who Actually Use it (2023) Beelinguapp Review: 6/10An app that's pretty one-of-a-kind, read alongside in two languages and learn as you go, acquiring languages as you do your favourite things; listening to…
HelloTalk Review // Getting Started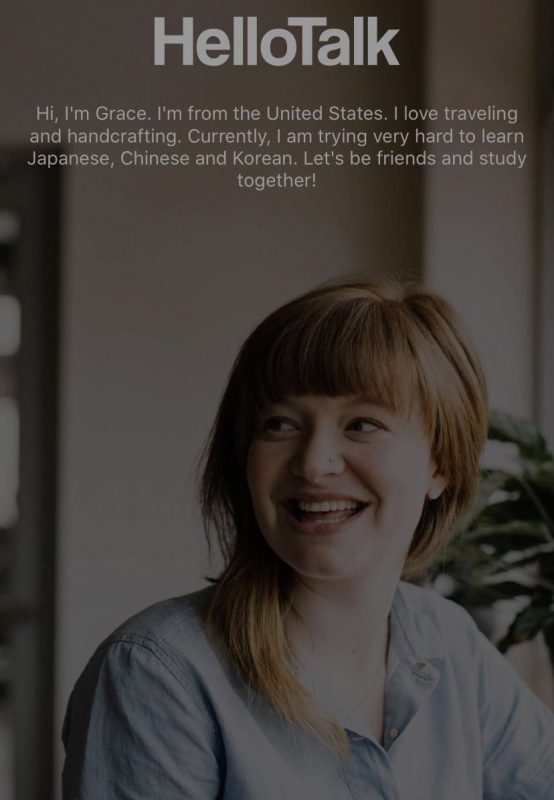 The first thing you'll be presented with when opening the HelloTalk app is the signup page.
You can use email, Facebook or WeChat.
Personally, I like to use my email and make new passwords for all the apps I sign up to for security purposes.
Then there are only 2 pages to fill in:
Details: email, password, name, birthday and gender.
I'm from: X, my native language is Y, and I'm learning Z .
You're ready to start using HelloTalk!
HelloTalk Review // Tabs (How to Use)
Once your login in and are ready to go, you'll find five tabs at the bottom of the screen.
HelloTalk Review Tabs:
💭 HelloTalk
This is the messenger section of the app. You'll find all your past conversations in this group with the connections you've made.
You can make group chats within the messenger as well as add new contacts by scanning users' QR codes. Typically you'll make connections in the 'Search' tab.
🌐 Moments
HelloTalk moments are similar to Wechat moments or a Facebook news feed. Users can post images, text, recording even doodles drawn in the app!
🔍 Search
The search tab will initially show users who are registered in the language you wish to learn and want to learn your language. If you hit the magnifying glass in the top right you'll then be able to filter your search of users by age, region, and city.
The free version only allows you to search for speakers of one target language. So if you wish to speak more than one language on HelloTalk you'll need a premium subscription.
📖 Learn
While HelloTalk's primary goal is to get you talking with someone who speaks the language you want to learn and vice versa, they have also packed the app full of free lessons!
HelloWords
Go into the 'Learn' tab on the bottom right and click 'HelloWords'. You can also access all this information in the HelloWords app.
You can sign into HelloWords using HelloTalk or make a separate account if you like.
Once you're in, you can choose from numerous categories and levels and start learning the Chinese characters to particular vocabularies like fruit, verbs, body parts and more!
From there you can take short quizzes to check your understanding.
Listening Lessons
Go back to the learn tab but this time go into 'Listening lessons'
Once again you'll be able to search by difficulty and category. Some easier categories are colours and shopping all the way up to more difficult topics like therapy and business Chinese.
Once you enter you can listen to a 10 – 15 minute podcast with a native Chinese speaker talking about the topic.
Then below there is a standard conversation in relation to the topic. You can listen and read the individual sentences in the conversation over and over until you grasp what is going on.
For example in the 'can I smoke here' lesson
There is a conversation with recordings: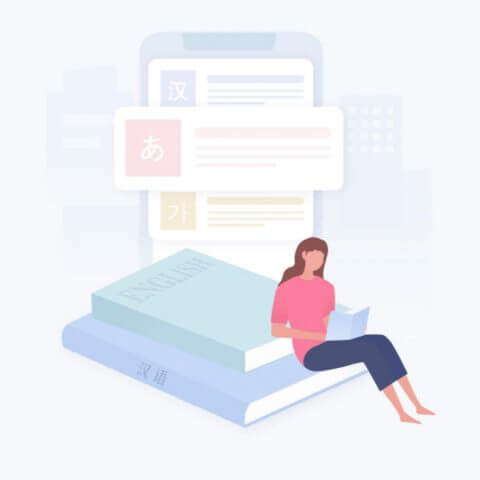 A: Can I smoke here? 这里可以抽烟吗?

B: No, you can't! 不可以

A: Where can I smoke? 哪里可以抽烟?

B: Outsite. 外面
To read the pinyin click the 'Explanation' tab next to the 'Play' button.
👤 Me
The 'Me' tab is your personal profile.
From here, you can set your display picture and introduce yourself and see how many followers you have.
You can see all kinds of stats on yourself such as how many times you've used the translation feature, how many of the learning resources you've gone through and review saved items.
If you're having an interesting conversation with someone you're able to 'favourite' these messages and review them later in the 'me' tab. Similarly, there is a 'notepad' for your own thoughts and learning
🎥 Video Real-Time Live Learning
A newer addition to the platform, HelloTalk has also made use of the recent boom in live-streaming. Now you can "practice languages and immerse in culture with live broadcasts hosted by expert teachers and creators".
A really awesome new feature!
LingoDeer Review (2023) – One of the Most Complete Chinese Learning Apps
LingoDeer App Review; Should I Start Using LingoDeer this 2023? (is it right for me?) LingoDeer Review: 9.5/10With an intuitive interface and engaging exercises, LingoDeer is one of the few apps that really gets it right, succeeding in offering a…
HelloTalk Review // PC Version
Much like WeChat, HelloTalk gives you the opportunity to log in using your PC! This is a great thing for people not wanting to use their phones or prefer to use a Chinese keyboard.
You don't have to download a program. Just visit their HelloTalk web application and wait a moment for your messages to be synced.
From here you can type out messages, record and even upload files!
HelloTalk Review // Room for Improvement
Recent updates have meant that reviews of HelloTalk are a lot more negative than previously, with users complaining about intrusive advertisements as well as the chat platform that could be improved.
Since the main feature is chatting with natives, an improvement for the chat app is well-needed considering recent negative reviews.
Safety is always a concern on the app. Although they put measures in place, it's still an issuse. But this goes with any online chat app – not sure if there is much that can be done here!
HelloTalk Review // Supported Languages
HelloTalk hosts an impressive 74 languages in the app! You can download HelloTalk and start listening and reading 74 languages in their resources section.
However, that's just the resources. The real power comes from the users! 30+ million of them, apparently!
They claim to have users in over 150 languages. So if your desired language isn't in that list of 74 you still might be about to connect and talk with someone in that language you're learning.
Like most apps the more users the better. Not just for the company but for people to connect and find great language-learning partners.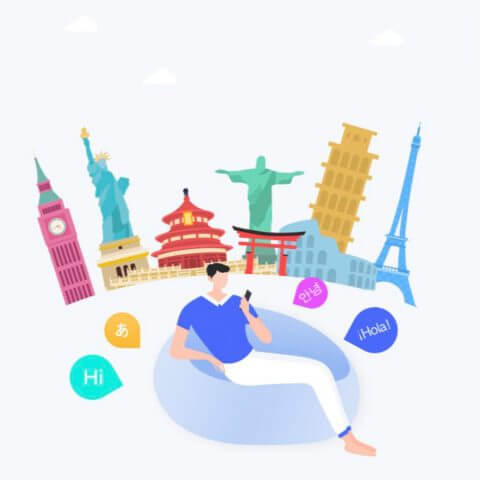 HelloTalk is upfront about the fact the majority of their users are speaking and learning:
HelloTalk Review // Unacceptable Behaviours
There are a lot of creeps on the internet. Biggest understatement of the 2020s.
As we highlighted at the beginning of this article, HelloTalk does have a Tinder vibe to it. In that, you're searching for people in your proximity. It can even be broken down into meters.
HelloTalk premium even allows you to filter the search by gender.
Having said that, these behaviours will lead to your account being deleted:
Attempt/commit fraud
Provide fake information
Sexual content
Using the app for dating purposes
Abusive language
For the most part, the app is pretty good at detecting this in text. After all just type some Chinese swear words and see what happens. However, you are able to report suspicious and inappropriate behaviour.
HelloTalk Review // Conclusion
HelloTalk, when used correctly, can be a great way to connect people from all over the globe.
Imagine telling this platform to someone even just 20 years ago! It was unthinkable back then (I remember I had a PenPal when I was that age, we'd write physical letters to each other across the globe!).
It's in keeping with the times and a great example of how small the world can be sometimes. Unfortunately, it's also an example of how bad people exist everywhere in the world, too.
When used with the right intentions, HelloTalk can be a great way to improve your language ability and let you connect with native speakers. You should however exercise caution as you are talking to strangers online.
HelloTalk Review // Where to Download
Did you enjoy this HelloTalk Review? We would love your feedback below.
Discover our FULL list of websites to learn Chinese.
HelloTalk Review // FAQs
💲 Is HelloTalk Free?

YES! You can download and start using HelloTalk for free. There are several paid features like advanced search, stickers and unlimited translations.
♥️ Is HelloTalk a dating site?

No, HelloTalk is not a dating site. Nor is it encouraged to use it as a dating site. You'll be kicked off if you try. Having said that people have met and started dating through HelloTalk.
📱 What are some other Apps like HelloTalk?
🖥️ How do I login to HelloTalk on Mac and PC?

Enter into the official HelloTalk Web page. A QR code will appear. Then using the app scan this QR Code. You'll be logged in and all your conversations will load.

You'll also be asked if you want to receive notifications on your computer when you get new messages.
Want more from LTL?
We offer a 7 day free trial to all new online students where you can study Mandarin 24/7. Come and check it out free of charge and see what you think!
If you wish to hear more from LTL Language School, why not join our mailing list.
Sign up below and become part of our ever growing community!