Drops App Review (2022) – A Game Changing Approach to Language Learning
Drops App Review (2022)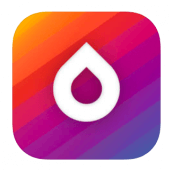 Honestly, I am surprised we didn't do a Drops app review before, as it is one of the biggest language learning apps on the market.
Discover Drops today, a language learning app 100% based on visual learning available in over 35 languages, including Mandarin Chinese, of course!
Let's introduce and review the app together to see if it's worth the download.
#1 Drops App Review – Introduction

#2 Drops App Review – The Interface

#3 Drops App Review – Topics & Dojo

#4 Drops App Review – Collection & Profile

#5 Drops App Review – Conclusion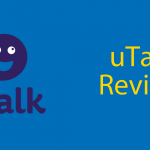 uTalk Review (updated for 2022) – Learn Mandarin and Shanghainese
uTalk Review – The Complete Guide (for 2022) We're back with another language learning app review! Today we turn our attention to this uTalk review. This time we will review the uTalk app, in which it is possible to learn…
#1 Drops App Review – Introduction
Drops is a free language learning app focusing on short and engaging games to help create a daily routine in your learning journey.
With an incredible number of languages available Drops has a large community of followers and users, thus becoming one of the leading learning apps in a short period of time.
Drops also developed a language learning app for kids named Droplets, designed to help children raise an interest in foreign languages and learn in a fun yet pedagogic way.
For character-based languages, such as Chinese Hanzi, Korean Hangul or even ASL, Drops offers another app called Scripts to use alongside.
You can log into Drops with your email address, Facebook, Google or Apple details. Choose the language you wish to learn, and go on a new language learning adventure!
What about the Premium Subscription?
The free version of Drops allows you to study 5 minutes every 10 hours.
Studying for 5 minutes a day is enough if you want to learn a few words very quickly and don't have much time to spend on apps, however this might come short for more committed learners.
Drops offers a Premium subscription with a 7-day trial, so you can have a look at whether the app and its content is right for you.
The Premium version of the app allows unlimited time of study, no ads and the ability to use Drops on all your devices, as well as access to all of the Drops companion apps and more.
The Premium plans are very standard with a monthly (9,99€/month), yearly (69,99€) and lifetime plan (179,99€).
#2 Drops App Review – The Interface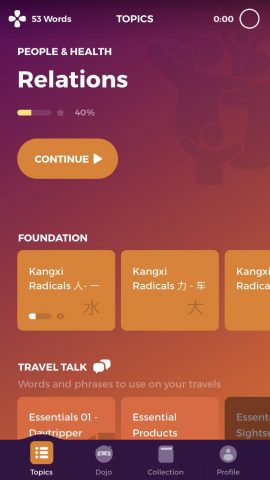 The first thing we noticed when starting with Drops is how beautifully designed the app is, with animated illustrations and clever yet simple icons.
At the top left corner of the screen, click on the icon to check how many words you learned today, and your progress.
There are several different ranks depending on your achievements and progress: newcomer, novice, tourist and conversationalist.
At the top right corner of the screen, how much time you have left to study for is shown (free version).
In the bar at the bottom of the screen we are faced with 4 options:
Topics – the home page basically
Dojo – a place to practice and review vocabulary
Collection – check the words you learned in a collection divided into categories
Profile – change your settings and check your progress here
You'll see that the content of the app is divided into categories based on vocabulary, with for example travel talk, food & drinks, home & garden, business & tech topics.
LingoDeer Review (2022) – One of the Most Complete Chinese Learning Apps
LingoDeer App Review (2022) LingoDeer App Review (2021) Hello deer readers, welcome to another app review by LTL Mandarin School! (See what I did there?) Today we will talk about LingoDeer, an app used daily by some of our LTL…
#3 Drops App Review – Topics & Dojo
After logging in for the first time you will be offered a short tutorial made to explain how Drops works, I recommend you do it so you already have an idea if you wish to continue on this app or not.
After completing it you can jump on the next category of your choice.
If you are just beginning with the Chinese language, I strongly suggest you do the "foundation" category first.
In this category you'll study the basics of Chinese, starting with learning the radicals, and how to write the characters and their stroke order by tracing them on the screen.
It is something I really appreciated and loved to see here, as they are a key component of the Chinese characters and yet it is so rare to see a category dedicated to them in other apps.
How does it work?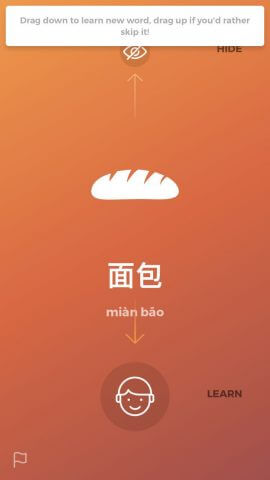 It's so simple. Choose a category and start learning new words!
Each new word will 'drop' from the top of your screen with the characters, pinyin, translation and an animated illustration to help you remember it visually.
You then have two choices, drag the word down to save it and learn it, or drag the word up to hide it if you are not ready or don't want to learn it yet.
This way, you personalise the next games and the content you wish to study.
You'll have quick exercises in the form of short games to remember the new words such as:
Drag the image to the right character
Drag the Chinese word to the right image
Select the correct pinyin
Tinder-style right or wrong
Match the pinyin with the correct image
etc…
If you have the free version, when the time is up at the end of your 5 minutes of study, the app will show you how many new words you learned today and how many you need to achieve a milestone.
Of course, if you don't want to wait the 10 hours for another 5 minutes, you can continue to study by subscribing to the premium version.
What about the Dojo?
To unlock the Dojo you'll need to have learned around 50 words.
The dojo focuses specifically on games, and mixes the vocabulary from all topics studied as well as the radicals from the foundation categories.
The games are the same as in the topics such as Tinder-style swipe right or wrong, select the right pinyin or translation etc.
It can seem tad bit repetitive to see the same words again in Dojo when we just learned them in Topics, but let's remember that repetition is key to remembering and learning Chinese. It really drills the words into our memory.
This is even more true with a character-based language such as Chinese.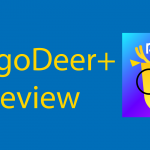 LingoDeer+ Review (2022) – More Games, More Progress
Play games with LingoDeer's companion app to review Chinese vocabulary, grammar and phrases structure. Start today!
#4 Drops App Review – Collection & Profile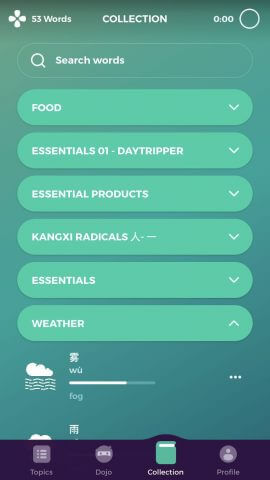 In the Collection section you will see all the vocabulary you studied categorised in their respective topics.
Search for words, follow their link to see their translation in the Drops' visual dictionary, report vocabulary issues (pinyin, pronunciation, characters…) to help the app improve and choose to activate/deactivate the words to see it appear, or not, in the tests.
The premium users have full access to them, while users of the free version will have limited content.
In the Profile section, you can check your progress and change your settings.
Change your target language, your level and check on your weekly activity and statistics.
In your profile you will also be able to set notifications and reminders, choose your writing style (simplified or traditional), activate/deactivate the writing practice for Chinese characters and other settings, such as upgrading your account to premium.
#5 Drops App Review – Conclusion
Drops is an absolutely beautiful and well-designed language learning app, and the topics as well as the games are very engaging and simple, yet so effective.
It is a vocabulary-based learning app and is a great addition to other study materials or a Chinese language program at school.
If you are looking to improve your speaking or reading skills, you should have a look at Super Chinese or Beelinguapp instead.
Drops is an ideal app for an introduction to the Chinese language as well as for beginners. The lessons regarding the radicals and how to write the characters are a great addition to the app, that might make a difference for beginners when choosing which app to stick with.
The big downside of the app would be that the free 5 minutes of study per day might not be enough for avid learners who should subscribe to a premium plan.
However, if you don't have a lot of time during the day or are just trying to make the most of your commute to work, you can still learn/review many words in just 5 minutes.
Drops Score: 9/10
How do you like the App? Leave us a comment below or vote right here 👇
Where to download Drops?
After reading our Drops app Review you can now download them from both the Apple Store and Google Play Store. Follow the links to download them:
You can also use Drops directly in your browser, check the desktop version right now.
Duolingo Chinese Review – Can I Learn Chinese with Duo?
Duolingo Chinese Review – Duolingo is a huge name in the educational sector but is it a good tool for learning Chinese? Find out first with LTL.
---
Drops App Review- FAQ's
Is Drops really good for learning Chinese?

Drops is a great learning app to study Chinese, especially if you are a beginner and have an interest in Chinese characters.

Drops focuses on vocabulary with simple yet efficient games, with smart animated designs, a fun way of learning that will definitely get you addicted to the app!
Can I become fluent in Chinese using Drops?
What is better, Drops, Scripts or Droplets?

All applications are good options to learn Chinese, or any language really.

While Drops focuses on is vocabulary with translations, pronunciation and pinyin, Scripts helps you study specifically character-based language and how to write them, and is therefore an ideal companion app for learning Chinese.

Droplets looks exactly like Drops interface-wise, but with a content tailored to younger users and children, with easier lessons and more basic topics.
Where to download Drops?
Where to find more apps to learn Chinese?
Others Apps to Check Out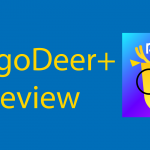 LingoDeer+ Review (2022) – More Games, More Progress
Play games with LingoDeer's companion app to review Chinese vocabulary, grammar and phrases structure. Start today!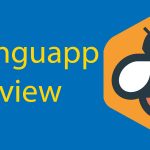 Beelinguapp Review (2022) – Learn Chinese with Audiobooks
Beelinguapp Review (2022) Beelinguapp Review (2020) First of all, kudos to the person who came out with this name, it's incredibly smart. I can already hear you say "LTL, you already reviewed so many apps! Aren't you tired of doing…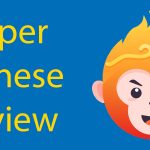 Super Chinese Review (for 2022) | Learn Chinese with AI
Super Chinese App Review (for 2022) It is time for another app blog, and today we talk present to you, our Super Chinese Review. Super Chinese is a very eye catching app when you browse through all of the options…
Want more from LTL?
If you wish to hear more from LTL Mandarin School why not join our mailing list.
We give plenty of handy information on learning Chinese, useful apps to learn the language and everything going on at our LTL schools!
Sign up below and become part of our ever growing community!