Super Chinese Review (for 2022) | Learn Chinese with AI
Super Chinese App Review (for 2022)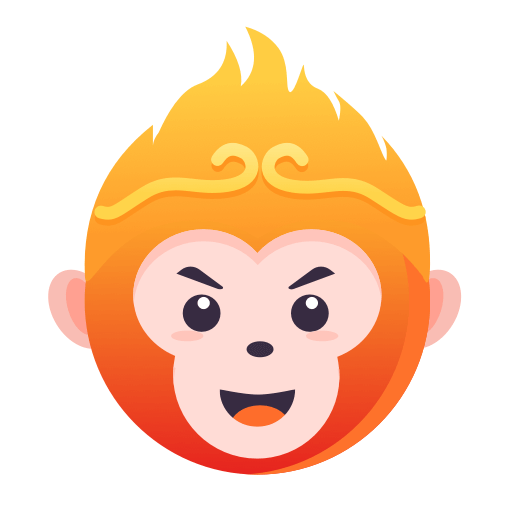 It is time for another app blog, and today we talk present to you, our Super Chinese Review.
Super Chinese is a very eye catching app when you browse through all of the options available for Chinese learning in the App Store, but is it worth the download?
Don't let his cute monkey mascot fool you, keep on reading to know if this app is the right fit for your Chinese studies.
#1 Super Chinese Review – Introduction

#2 Super Chinese Review – The Interface

#3 Super Chinese Review – The Lessons

#4 Super Chinese Review – Conclusion

#5 Super Chinese Review – Where to Download?
#1 Super Chinese Review – Introduction
First thing to know, Super Chinese was developed in 2018 by the same company who created one of our favourite app, HSK Online.
Super Chinese is an app boasting their advanced Artificial Intelligence technology to meet learners' personal learning style, and is available in nine languages.
Unlike HSK Online, that is more of an exam preparation and vocabulary based app, Super Chinese focuses on Chinese fluency, with a very interesting speech recognition feature.
Their goal is to "create an unparalleled smart learning experience" as quoted on their website, which gives more in depth information about their company and their wish to make a change in the world of education today.
As is often the case, the app is free with a premium version called "Super Chinese Plus" for those wishing for unlimited access to all the features offered in the app.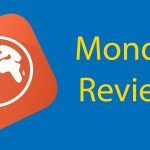 Mondly Review (2021) // Learn Chinese with a Chatbot
Mondly Review // Discover Mondly today and start learning Mandarin in a fun new way with a Chatbot. A great app to improve your Mandarin speaking skills.
How to log in ?
When opening the app for the first time, you will choose your language and create a profile, or log in through Google, Facebook or WeChat.
You will then be asked if it is your first time learning Chinese or if you have studied before.
If the latest, you will be able to take a level test, meaning you won't have to go through all of the lessons and vocabulary you already studied in the past.
A very nice feature I am sure many advanced learners will appreciate, as some other apps do not offer such an option and make you do all the lessons from the beginning before reaching the interesting parts.
Right after that, you will select your goal, which ranges from level 1 to 12. The first goal meaning you mastered 200 words, level 12 meaning you mastered 5000 words.

That's a lot of words!!
#2 Super Chinese Review – The Interface
The interface is a bit more elaborate than other apps such as LingoDeer or ChineseSkill, but is very easy to navigate,
All information on the screen being very straight forward to follow.
At the bottom of the screen you will see a bar with only two parts, STUDY and ME.
STUDY is basically the home screen displaying all of the lessons.
The courses are divided into different levels and you go through them all down the screen until the final test.
You need to finish a section to go to the next one, no skipping! Each level includes 24 lessons and a final test.
On the top left corner of your screen, click on the book icon to navigate through the 6 different levels available.
On the top right corner of your screen, click on the diamond icon to purchase a Super Chinese Plus subscription.
If you have set up a daily goal, a reminder bar will appear just above the study/me parts, so you can track your progress to meet your goals everyday.
ME is your profile section.
You can check if you achieve your daily goal, your study time, longest streak and total days of study.
This is where you can change your goals, daily reminders, have access to your knowledge bank, certificates received, change your language etc.
So far so good, nothing too complex.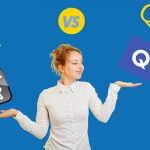 Anki vs Quizlet || Which is Better? Plus a Bonus Recommendation
When trying to learn Chinese vocabulary, flash cards are one of the best methods, so let's put two of the most popular flash card apps to the test: Anki vs Quizlet.
#3 Super Chinese Review – The Lessons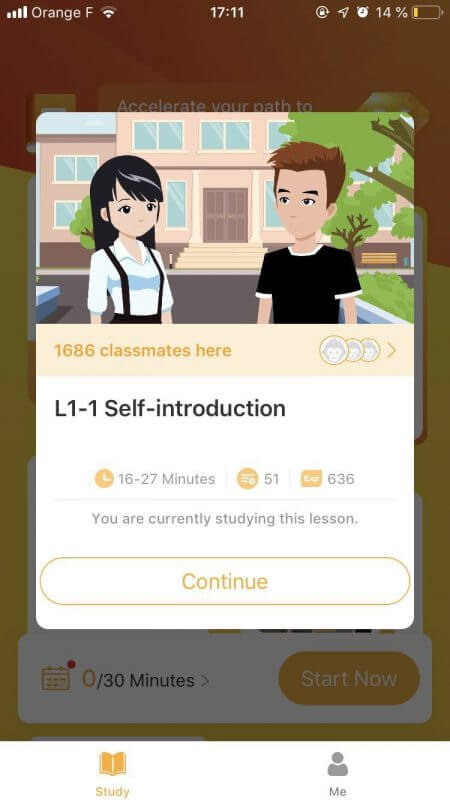 I am actually an advanced learner myself, but I chose to start from the very beginning to see how the early stages of the Chinese learning process was organised on Super Chinese.
I was pleasantly surprised to see a very extensive Pinyin Prep Course with 20 sub-lessons regarding pinyin and tones, a pinyin chart and pinyin test available.
Pinyin is often overlooked by many apps, but this one really grasped the importance of it and of the tones. It is an optional course, but if you are a beginner I strongly recommend you to do it.

Learning the tones right at the beginning will save you a lot of time in the future.
The lessons are divided in 4 categories:
Vocabulary
Grammar
Text
Quick test
In the vocabulary section, you'll learn Chinese characters, their pronunciation and how to write them stroke by stroke. Exercises are focused on choosing the right answer amongst several choices based on what character is displayed/said.
In the grammar section, you'll learn various grammar points such as negation and interrogation in the early stages and will become more complex as you go. As exercises, you'll have to put words in the right order or fill in the blanks to form a sentence.
I really liked the explanations pop up boxes before each new grammar point studied, a very useful resource to better understand how the Chinese language.
In the text section, a video will be played with the subtitles in characters, pinyin and in your chosen language. You can choose to remove them to only have the audio and the video. Exercises will focus on your listening and speaking: true or false based on the text, place the words in the right order, etc.
My favourite exercise is "read the sentence out loud".
Let us know which exercise you like best in the comments below!
A sentence is written/displayed and you have to repeat. The app speech recognition feature then confirm or not, if your pronunciation was correct.
If not you have to do it again until you nailed it.
I was a bit sceptical and wanted to really test it. To the sentence 他不是老师 (tā bùshì lǎoshī) I had to repeat, I on the contrary counted in French from one to ten, just to see what would happen. And the app indeed told me that was incorrect.

I tried that a few times, the app instantly recognised if I was speaking Chinese or not.
At the end of the lesson you'll take a quick test reviewing everything that was studied, from the characters and grammar, to listening to words and understand sentences structure.
Don't forget to go on the "ME" part of the app, to check your knowledge bank! With every lesson studied you accumulate study cards for both grammar and vocabulary, you can check whenever you like.
#4 Super Chinese Review – Conclusion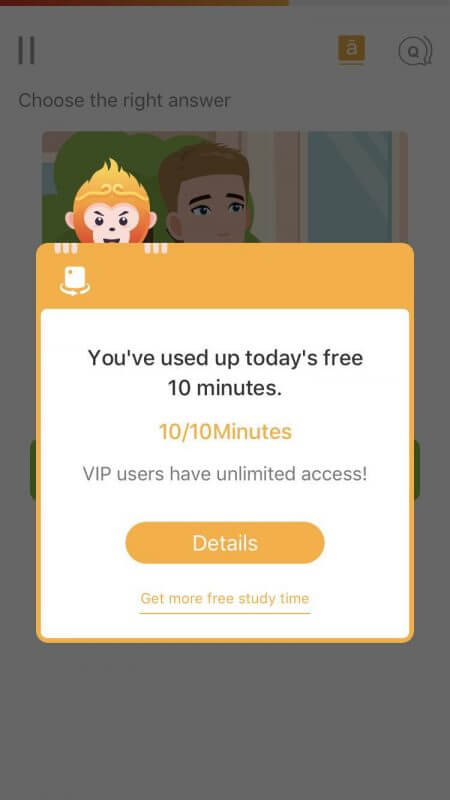 Overall its a very well rounded app, focusing on all aspects of the language with many interesting features.
One of its biggest strength is the speech recognition feature which lacks in many, many other Chinese language apps and that is what makes it different from the others.
Also, the videos of daily conversations displayed in the lessons and the exercises designed around them is also a very nice addition to the app, making it a strong app to improve one's listening and prononciation.
The design is also of course very well done, and it is always a pleasure to open the app and spend some time on it.
The exercises layout and design might be a bit simple and light on the page, but it does the job.
Regarding the downsides of Super Chinese, you need to actually download every lesson to be able to access it, so it might be a big issue to those with a smartphone with limited storage capacity.
Also, last but not least, the app allows only 10 minutes of free study per day. You need to subscribe to their VIP membership to have unlimited access to the app.
Therefore is you are a serious learner, your hands are almost immediately tied with having to purchase the app.
#5 Where to Download?
The app is available on Apple Store and Google Play Store. Follow the links to download:
More apps
If you are learning other languages besides Mandarin Chinese, you may be interested in looking at these articles:
---
Super Chinese – FAQ's
Is Super Chinese good for learning Chinese?

Yes it is. Super Chinese focuses on all aspects of the Chinese language, and with its test level more advanced learners can skip lessons which content they already studied.
Where to download Super Chinese?
How can I learn Chinese using Super Chinese?

Super Chinese has a lot of interesting features to learn Chinese, the most interesting one being the speech recognition feature.

You will improve in all aspects of the Chinese language with Super Chinese, you'll learn how to write characters, pronounce them, listen to daily conversations in Chinese and get a good understanding of the Chinese grammar.

Set study reminders, achieve your goals and share with your friends!
Are Super Chinese and HSK Online related?

Yes they are.

Super Chinese and HSK Online were developed by the same company.
Want more from LTL?
If you wish to hear more from LTL Mandarin School why not join our mailing list.
We give plenty of handy information on learning Chinese, useful apps to learn the language and everything going on at our LTL schools!
Sign up below and become part of our ever growing community!