Best Apps to Learn Korean // Our Tremendous 12
12 of the Best Apps to Learn Korean 🏆
This article is LONG overdue and yes, I am talking about the Best Apps to Learn Korean.
Free or paid apps, we are going to see some of the best ones out there to help your study the language.
We are not new to these Best Of blog articles, as you might have already visited our Best Apps to Learn Chinese, Best Korean Dramas, or even Best Korean Podcasts on Spotify.
If the list is missing any apps you might be using, feel free to let us know in the comments and we would be happy to add them here!
Take your time to have a look at the whole list, or skip ahead to the one you'd like to know more about 👇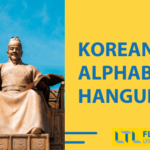 The Korean Alphabet | A Complete and Definitive Guide to Hangul 한글
Learning Korean? Need to understand the Korean Alphabet? This complete guide will tell you everything about the 14 consonant letters and 10 vowels of Hangul
LINGODEER
Does this app really need an introduction?
LingoDeer is one of the most popular language learning apps on the market. The app now offers 11 languages, but Korean was one of the first along with Mandarin Chinese and Japanese.
So let me tell you first hand, they know how to help you with your Korean! LingoDeer helps with all aspects of the language: reading, writing, listening and even speaking.
BONUS – Review everything you learned on LingoDeer with LingoDeer+, their game-based learning app.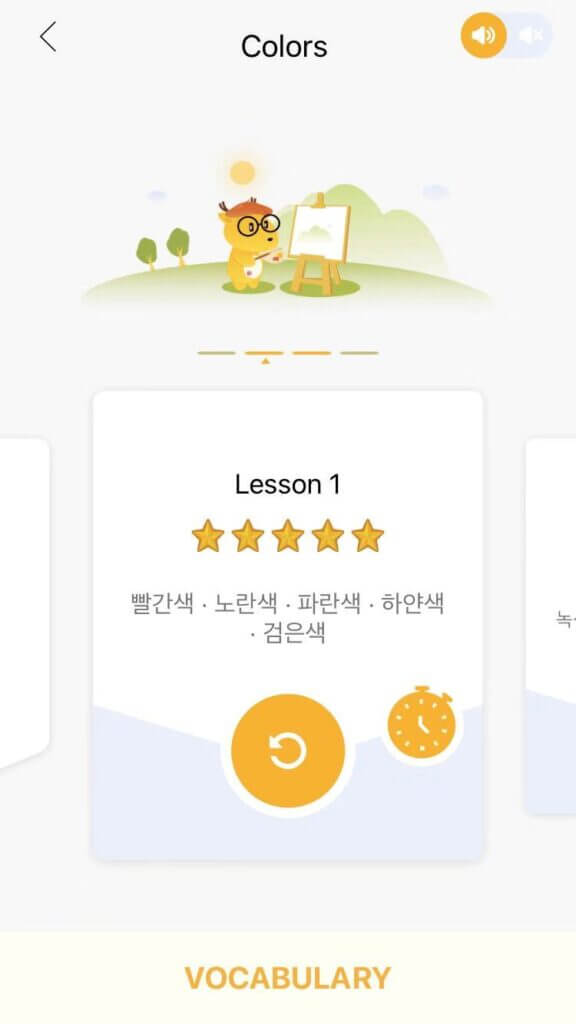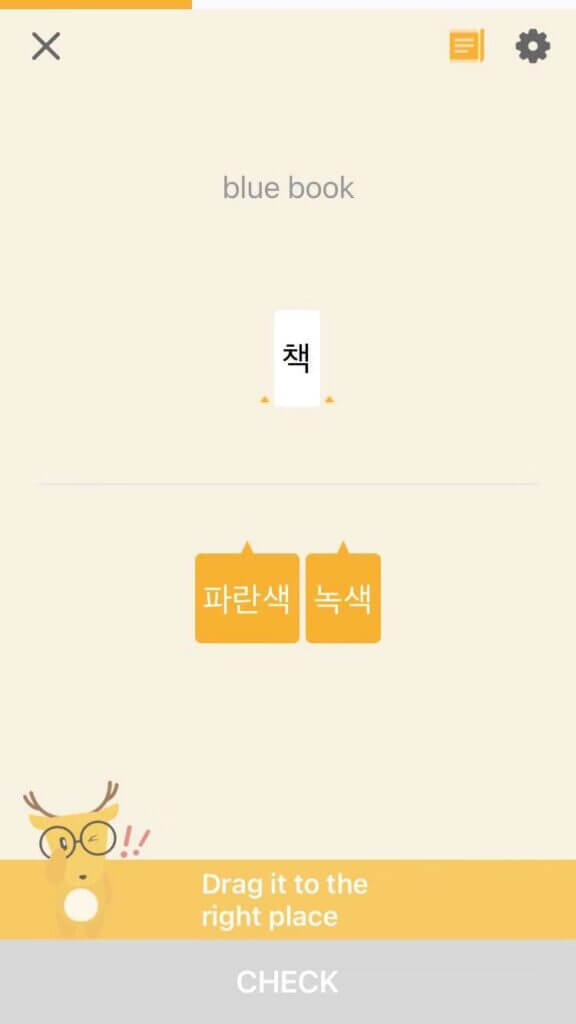 DUOLINGO
Another app that doesn't need an introduction!
Duolingo has been around for YEARS and is offering LOTS of languages, even the rarest such as Hawaiian or Gaelic. You can also, of course, learn Korean with Duolingo.
Learning a language with Duolingo is like a game, as lessons are themed, bite-sized and fun, not to mention you lose lives when you get something wrong!
Duolingo seems like a vocabulary-based app, but you can also learn more, such as the Korean alphabet, pronunciation and some grammar points.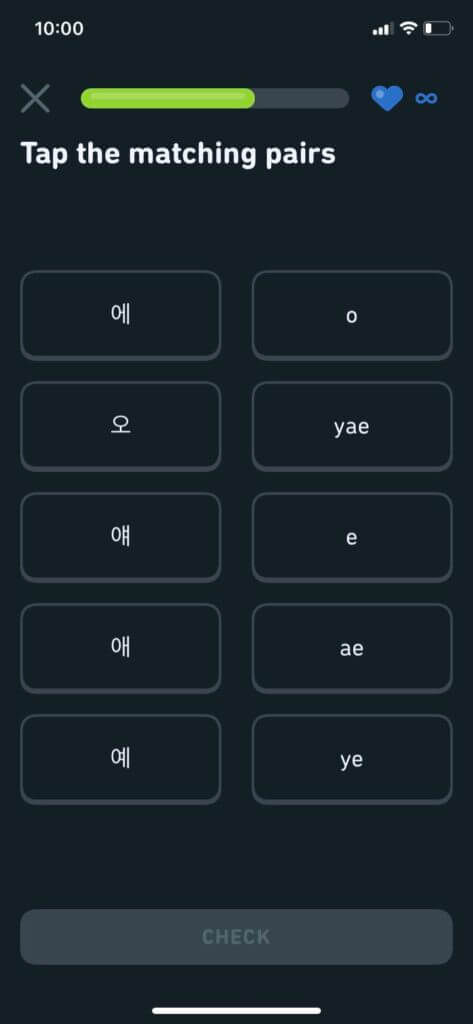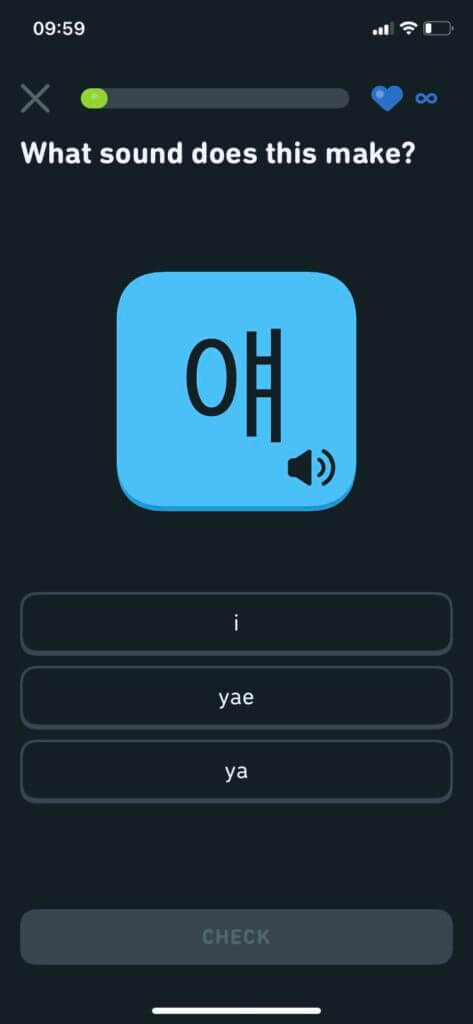 DROPS
This app is definitely one of the most colourful of the list. If you don't believe us, see the pictures below!
Drops is a beautifully designed vocabulary-based app, organised around themed lessons and exercises (the Dojo!).
What we really like about this app is that for languages with a different alphabet such as Korean (but also works for Japanese and Chinese), they offer a "foundation" category which breaks down every letter, consonant and vowel to make you nail down the basics.
BONUS – Their companion app Scripts is solely dedicated to the writing aspect of the language, we suggest you download this one too!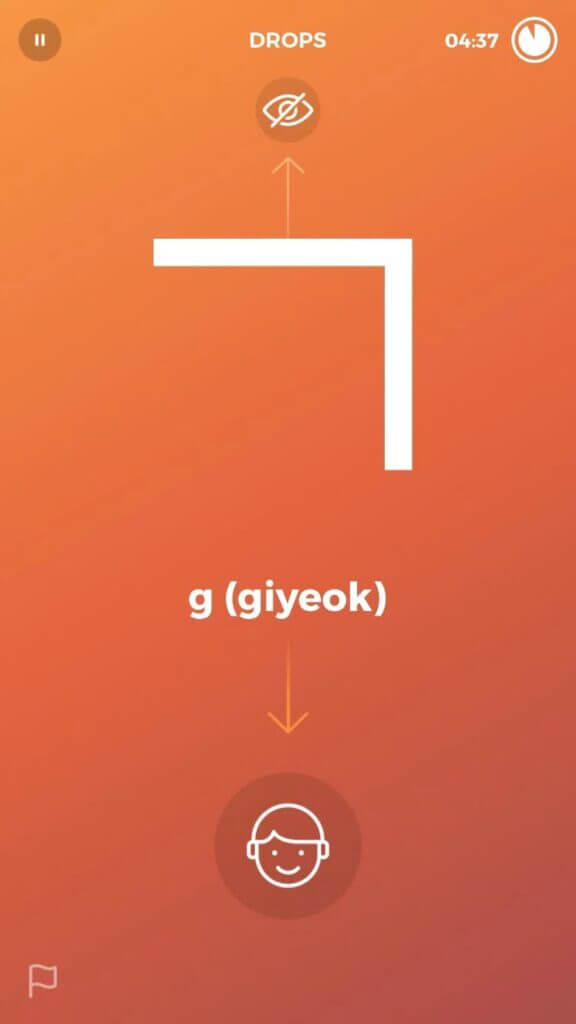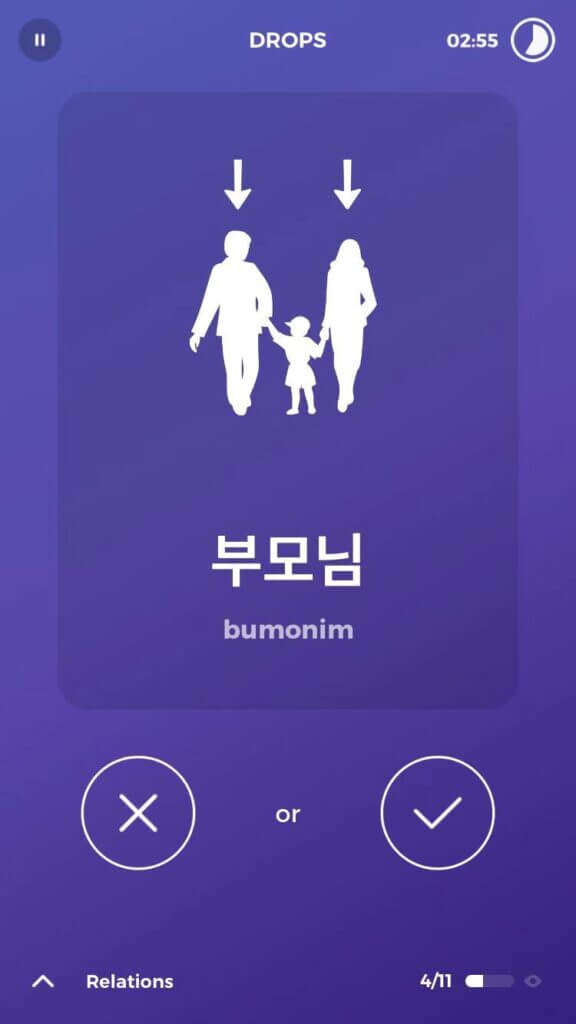 UTALK
Is it me or do all the apps just have very short names??!
Anyway, if you are looking to specifically improve your vocabulary base in Korean, uTalk is the right app for you!
uTalk offers more than 60 topics to learn from and each is packed with everyday useful words and sentences. Whether you are a beginner or more advanced learner, you will benefit from this app.
Ideal if you are travelling short term to Korea and want to lock in some phrases like thank you, nice to meet you etc.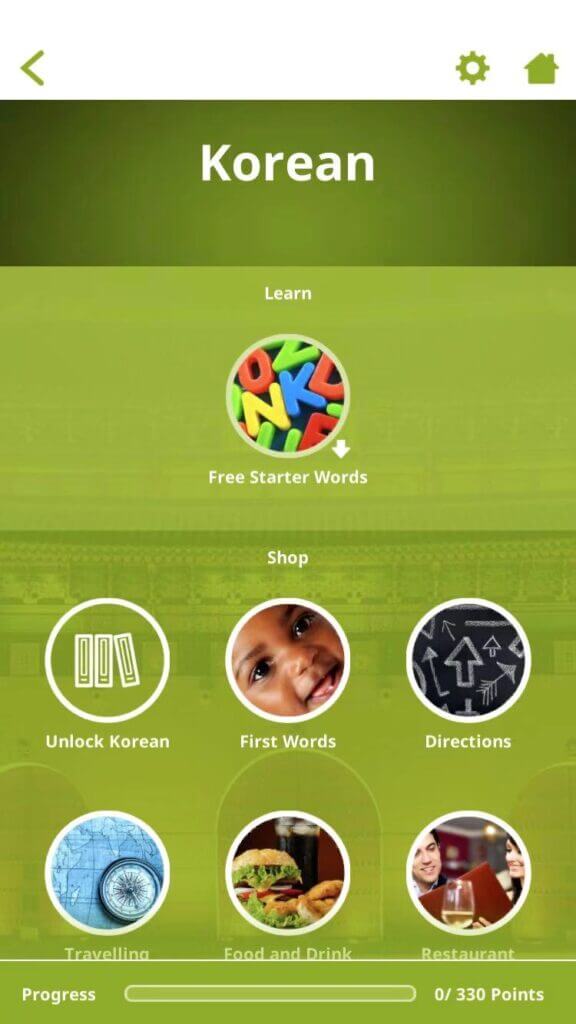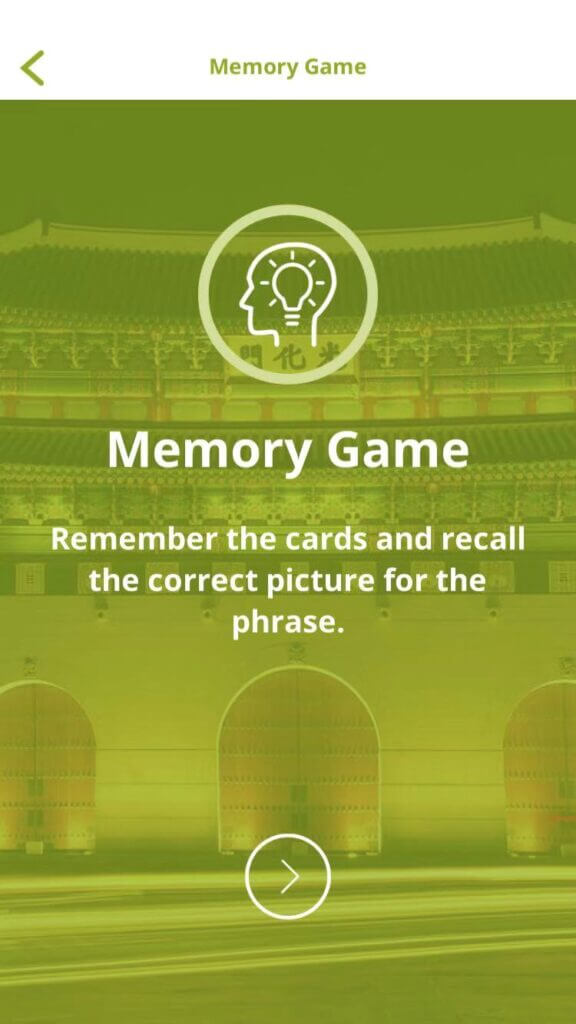 TEUIDA
Teuida is an app like I've never seen before!
In their own words "Teuida's first-person virtual conversations will get you speaking everyday Korean expressions in real-life scenarios."
The app seems catered to Kpop fans wishing to learn Korean, as not only one of the first lessons is "Expressing love to your Kpop bias", but the first speaking exercises are done with no one other that Nancy from Kpop group Momoland!
Teuida also includes lessons in the form of short videos.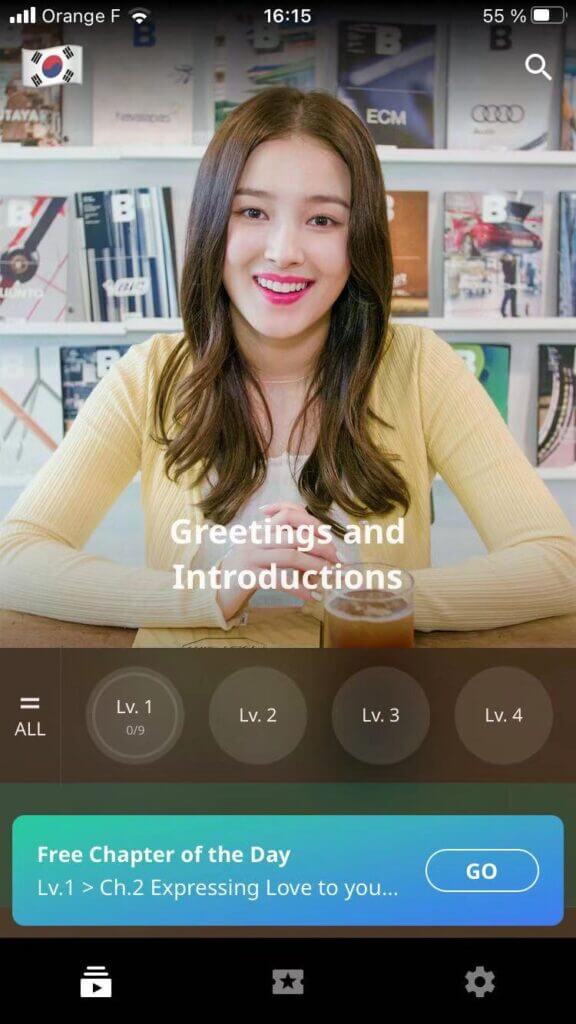 EGGBUN
Another app I am having a lot of fun using!
EggBun has a mascot named Lanny, and all you have to do is to text each other.
Yes, you read that correctly, EggBun is an app doing all its teaching by texting.
You'll get to learn Korean from a lot of various topics, with Lanny as your personal tutor, giving you all kind of tips and comments to learn efficiently along the way.
I was sceptic at first, but the friendly, casual and engaging exercises actually helped me learn a lot. See the pictures to get what I'm talking about!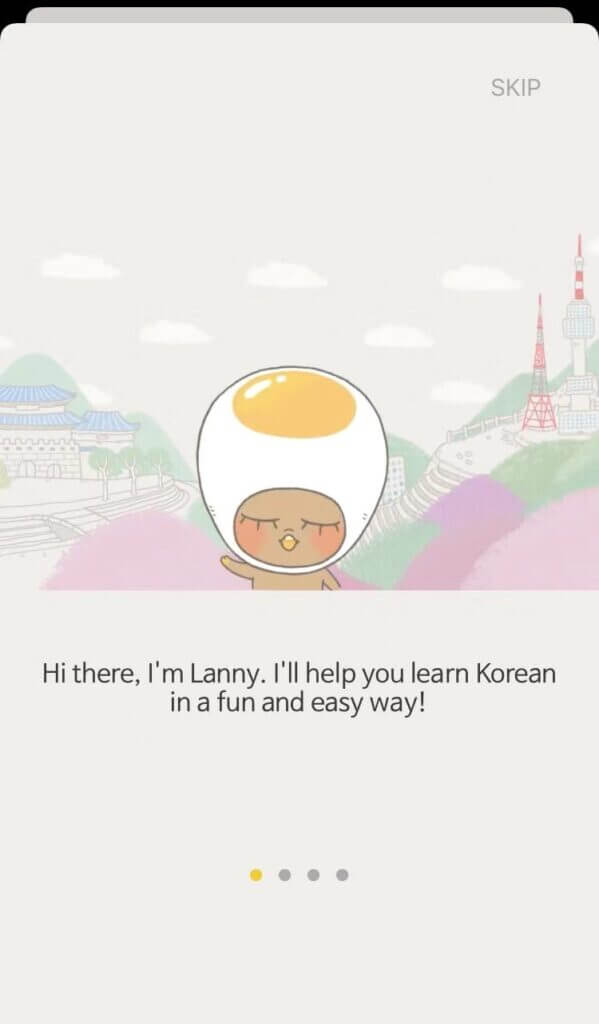 KOREAN LESSONS+
Korean+ is brought to you by Talk To Me In Korean.
If this name rings a bell, it's because TTMIK is one of the leaders in the Korean Teaching world and we introduced their YouTube channel and Podcast in previous blogs.
Not only does this app offer you LOTS of free lessons (around 30 lessons per level, and there's 10 levels in total!), but there is also a detailed course on the Korean Alphabet, a Keyboard Training and video lessons from the TTMIK show.
The app is pretty simple but packed with useful resources, and their Premium subscriptions comes at only 3,49€ a year!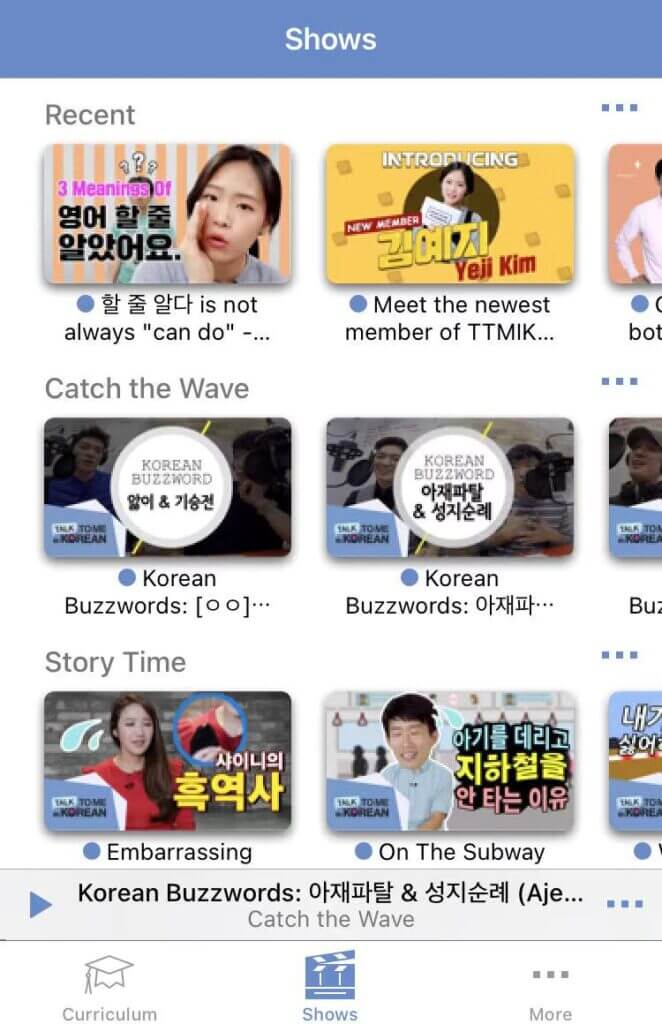 BRAVOLOL KOREAN
Bravolol Korean can be described as a Travel Phrasebook, teaching Korean words and phrases divided by categories.
It's super useful to learn more vocabulary.
I would suggest to learn the Alphabet and some basic grammar before using Bravolol, as there is no grammar explanation or lessons available.
BONUS – Bravolol developed its own English-Korean Dictionary available directly from the app or to download from your app store.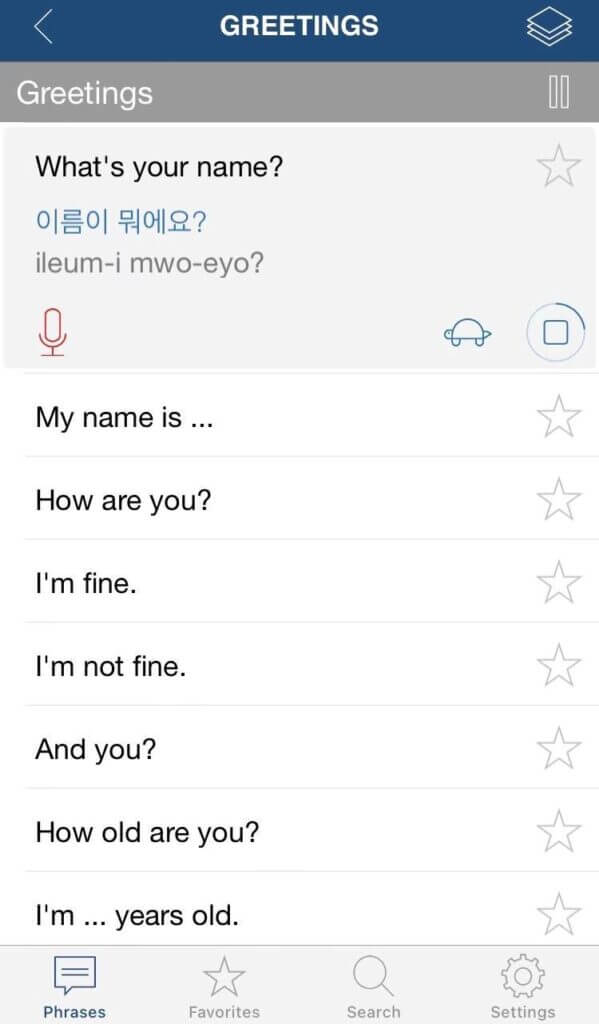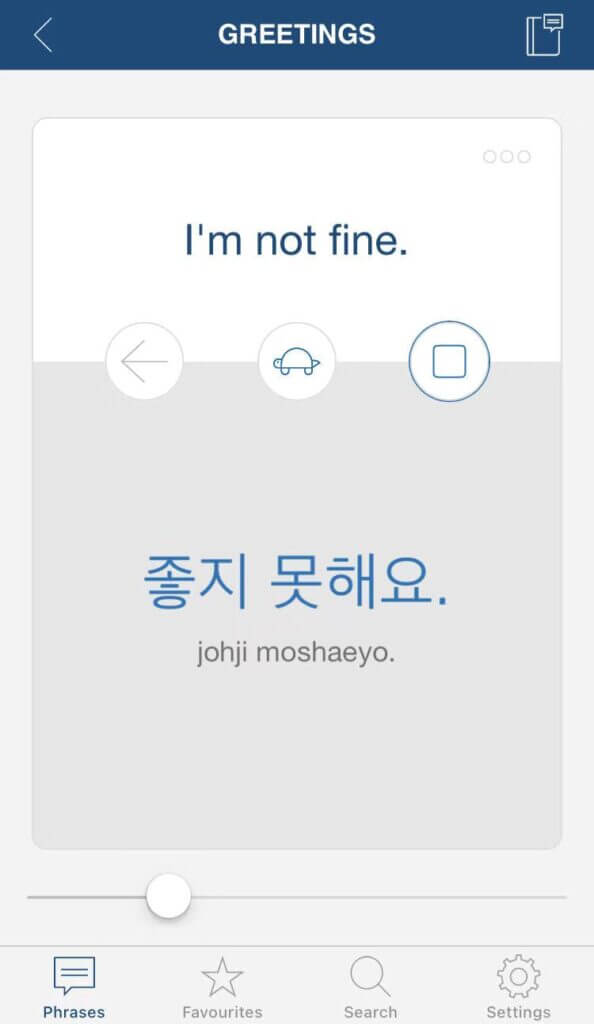 INFINITE KOREAN
Infinite Korean is a cute little app based on vocabulary games.
Well, one game to be honest. Stars are descending from the sky and you need to tap them and answer the question correctly to get points and unlock next levels.
Apart from a word list for each level, there are no vocabulary lessons so this app is good to review what you might already know.
Infinite Korean allows you to strengthen your knowledge in a fun way. You can increase the difficulty too!
TOP TIP – Go into settings and change the word display from romanisation to Hangul for more progress.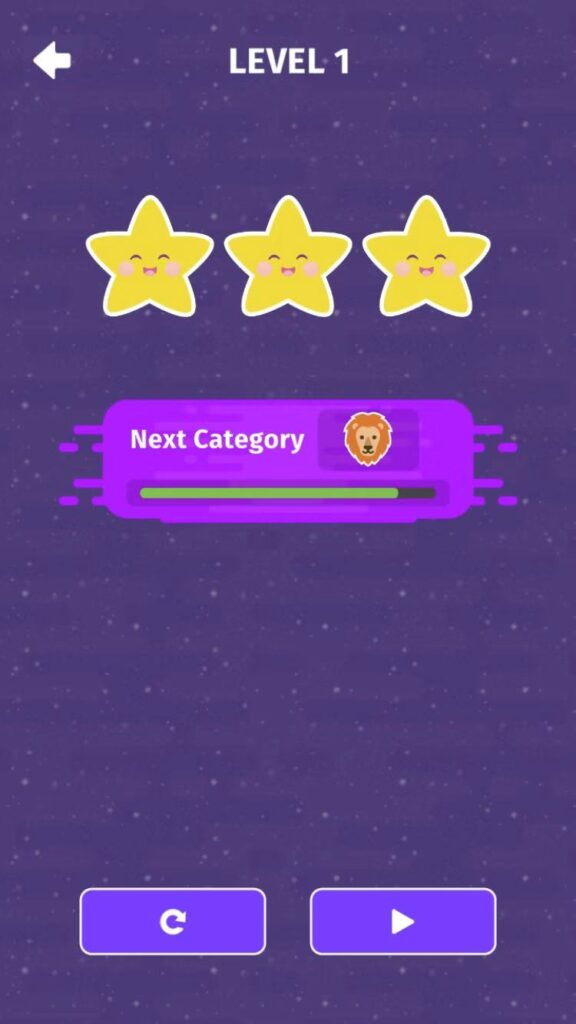 HANGEUL 101
Hangeul 101 is a very small but useful app. It is solely dedicated to making you learn the Korean Alphabet.
The app can look a bit outdated but the content is still relevant.
You'll learn everything about the consonants, vowels and word structure with a very useful alphabet table and keyboard practice.
This is a great app for beginners, but be aware that the free plan includes many ads!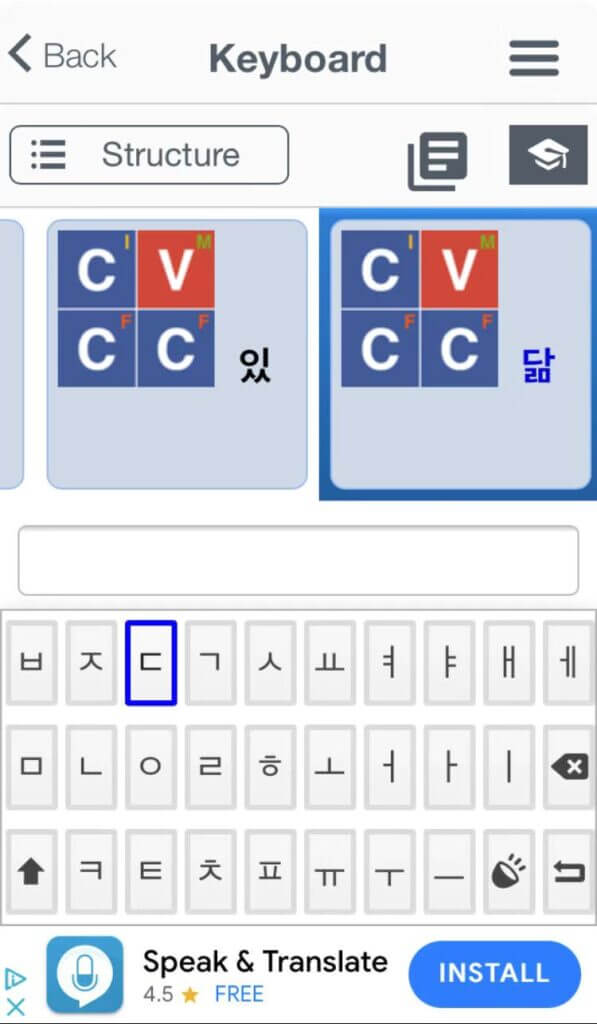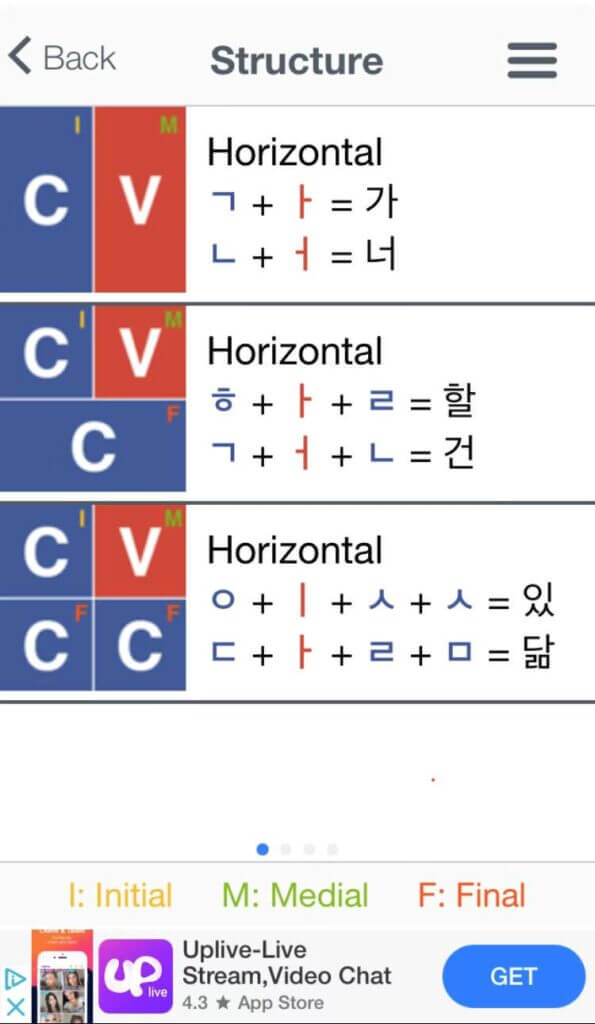 WRITE IT! KOREAN
Another perfect app for beginners in Korean, as it teaches you the alphabet, by writing it!
Unlike other apps where you get tables and charts, Write It! Korean makes you write each letter and block on your phone. There is no better to make progress.
It is again a very simple but straight forward app that you'll like to use in the early stages of your learning.
After completing the 20 lessons, you'll have completely mastered the Korean Alphabet!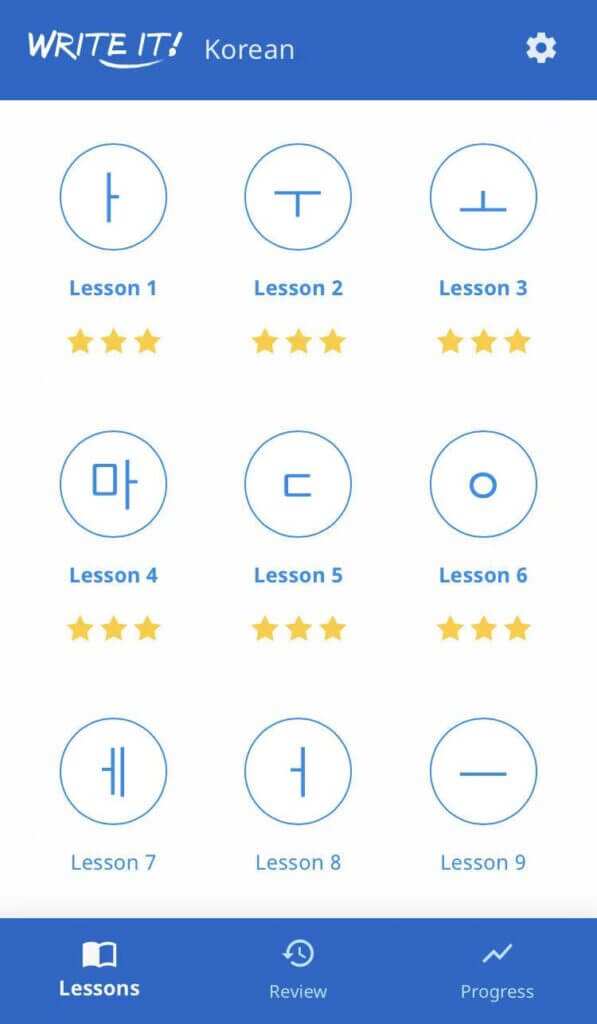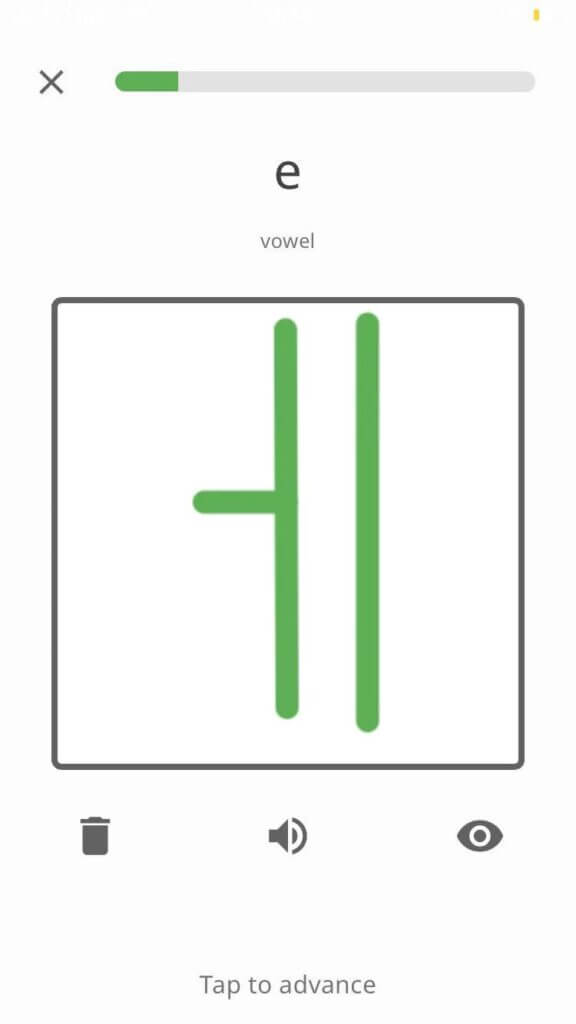 HOW ABOUT YOUR FAVOURITE APPS?
We all learn languages in different ways. Some may prefer to stick to school books, others will learn better by learning on the spot with friends or directly in the country, and some just like us, like to use language learning apps.
You just went through our list of best apps to learn Korean in our opinion, but how about you?
Did we miss any app? What app do you recommend to use?
There are lots of apps on the market so we couldn't add them all, we hope you liked our best selection of apps to learn Korean.
Leave us a comment below with your suggestions and feel free to contact us if you'd be interested in taking some Korean classes someday.

---
BEST APPS TO LEARN KOREAN – FAQ's
What are the best apps to learn the Korean Alphabet?

Some of the best apps to learn the Korean Alphabet are Write It! Korean, Hangeul 101, Drops and Lingodeer.
What are the best apps to improve my Korean speaking skills?

Teuida is one of the best app to improve your Korean speaking skills and pronunciation as they work with a very accurate speech recognition AI.

However, Lingodeer is also a great app as it includes speaking exercises that recognise every pronunciation mistake you make!
What are the best apps to learn some Korean vocabulary?

Most apps to learn Korean on the market will help you learn lots of vocabulary.

Some of the best apps are Lingodeer, Duolingo, Drops, uTalk and Korean Lessons+.
What are the best apps to learn some Korean grammar?

Even though most apps will teach you vocabulary, some offer Korean grammar lessons as well such as Lingodeer, Korean Lessons+ and EggBun.
Can I become fluent in Korean by using apps?

Using apps to learn Korean will definitely help you lots when it comes to learning new vocabulary, strengthening your knowledge and practicing writing the alphabet.

However to learn Korean, and any language, we believe you need some structure and consistent learning with feedback, which can be done only with a teacher.

Immersing yourself in the language and culture is also the best way to fluency, and it cannot be done through apps.
Want More From LTL?
FANCY LEARNING KOREAN? Check out our online Korean courses here.
We offer a 7 day free trial to all online students where you can study Korean 24/7.
Want to study Korean in Korea instead? Our Korean courses in Seoul can either be taken in small groups of no more than 5 students or individually for a more tailored experience.
We even offer incredible homestay experiences in Seoul too.
To top it all off, it certainly doesn't just end with Korean, in fact we also teach:
Come and be a part of our amazing community.