Vietnam Apps // The Ones You Need To Download For Life in Vietnam
Going To Vietnam // You Need To Download These Vietnam Apps
Coming to Vietnam anytime soon? Then it'd be a good idea to prep that phone of yours for life in Vietnam. Whether it be for just a matter of days… or it's a one way ticket to a new life here! On that note, today you will discover the most important Vietnam Apps you need to download.
In this article, we're going to introduce to you 8 must-have Vietnam apps that will make your travels much easier, safer, and cheaper.
You can prepare for the trip months beforehand and rest assured that the apps below will come in handy upon your arrival in Vietnam.
Vietnam Apps #1 – Grab

Vietnam Apps #2 – Zalo

Vietnam Apps #3 – Shopee

Vietnam Apps #4 – Booking.com

Vietnam Apps #5 – Bluezone

Vietnam Apps #6 – Google Translate

Vietnam Apps #7 – Air Visual

Vietnam Apps #8 – Foody

Vietnam Apps – FAQ's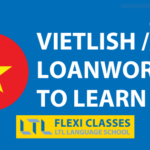 31 Examples of Vietlish // A Simple Equation
Vietlish = Vietnamese + English. You might be intimidated by learning Vietnamese but there's no need with these 33 loanwords in Vietnamese.
Vietnam Apps // Grab
Travel
Grab is a Southeast Asian version of Uber or Lift.
The famous green logo fast has become the trend amongst foreigners living in Vietnam.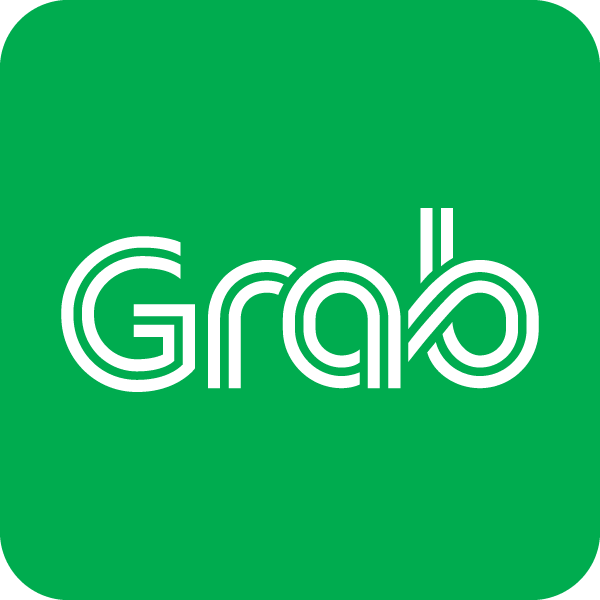 Grab drivers are the most experienced drivers you'll come across.
They can navigate the traffic-congested streets in Vietnam easily.
If you are scared of the traffic here, have a Grab driver pick you up!
Remember – the roads are absolute chaos in Vietnam!
Grab isn't just a taxi service though.
In fact, Grab offers 3 main services, transportation, food delivery, and payment solutions.
It is the most popular app in Vietnam for travel purposes. The app is available in English and all foreign cards are in general accepted.
Here are a few of reasons why you need to download Grab to your smartphone:
You can quickly and conveniently order a taxi (car or bike), pay through the app, and avoid scammers.
If you are hungry, you can also order food. There is a huge variety of foods, including Vietnamese traditional cuisine and Western food. There is something to suit all tastes!
Three payment solutions are available: cash, card (Visa, Mastercard etc. are supported), or by activating your Moca Wallet. Moca Wallet can be an interesting option if you plan to live in Vietnam for a long time, you can click here to get further information about it.
All in all Grab is a top Vietnam App to get downloaded before heading over here!
The Best Vietnamese Movies 🎬 Learn Vietnamese The Fun Way
Learning Vietnamese doesn't have to involve reading books and studying grammar. That's why we've listed our favourite Vietnamese Movies for you to enjoy.
Vietnam Apps // Zalo
Communication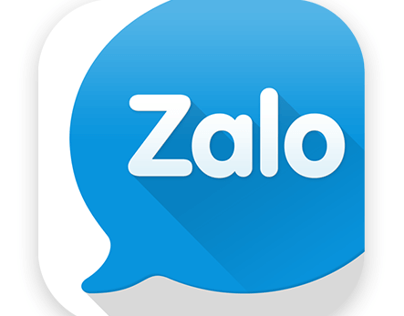 Recently, the Vietnam Digital Advertising Report announced that Zalo has surpassed Facebook Messenger to become the most popular messaging app in Vietnam.
That fact alone tells you how big the Vietnamese community is on Zalo!
With an Internet connection, you can keep in touch with your friends using Zalo on your phone.
Zalo is created for Vietnamese people so the features such as emojis, interface, and the rest are user-friendly and trendy.
Think of Zalo as the Whatsapp of Vietnam.
Vietnam Apps // Shopee
Shopping
E-commerce online shopping is changing the way Vietnamese buy and sell stuff these days.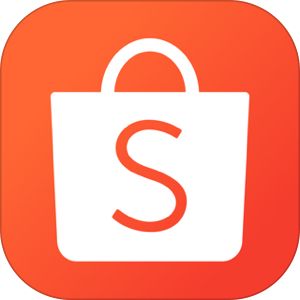 For foreigners, online shopping has always been more reliable and easier to avoid scammers because the price is fixed and you can also pay online at trusted brands we all know and love.
In Vietnam, although the cost of living is different depending on which city you're in, prices on online retail outlets like Shopee always stay the same.
Shopee has become a household name in Vietnam.
To enjoy the most out of the Shopee app, we would recommend you create a personal bank account with a Vietnamese bank so you can use the account to pay online.
Moreover, please stay alert while shopping online at Shopee because fake or duped products can be listed.
TOP TIP – Our advice for you is to shop with Shopee Mall only as the Mall is secured and verified by Shopee.

Vietnam Apps // Booking.com
Travel
Talking about apps we know and love… here's one you probably know already.
Booking.com is the highest-rated travel app in Vietnam and a must-have app when you plan to travel here.
This app covers almost every country in the world (228 countries and territories) and it's becoming more and more popular amongst the Vietnamese young generation.
It can be considered as a more Asian version of Airbnb as the latter is not so popular here.
Vietnamese people are super hospitable and also helpful when leaving reviews on the motels, hotels, or homestays. So don't forget to read some before booking your stay through the platform.
As Vietnam is making big steps to digitise its tourism industry, online bookings will soon become a norm all over the country, as it already is in many countries.
You probably already have the app – but remember it's value in Vietnam. It's very much worth using when booking accommodation here.
Vietnamese Dialects // North or South?
North vs South? Vietnamese dialects can vary quite significantly. This is one of the very early questions a Vietnamese learner asks themselves.
Vietnam Apps // Bluezone
Health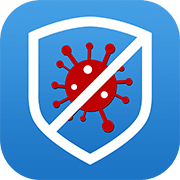 The next app we would like to mention is Bluezone – one that has come to prominence since the start of the COVID pandemic.
The Bluezone app is presided over by Vietnam's Ministry of Information and Communications and Ministry of Health.
Bluezone is applicable to people who are living and traveling in Vietnam.
The app is to protect the community against the COVID-19 pandemic, helping bring life back to normal.
Bluezone will alert you if you had close contact with people who have COVID-19, thereby minimizing the spread of the virus to the community, helping people return to their normal lives.
When there is a new case of infection, you can learn whether you had close contact with this case or not simply by accessing Bluezone.
The more people who install Bluezone, the more effective it is.
Vietnam Apps // Google Translate
Translation
Pretty self explanatory one here!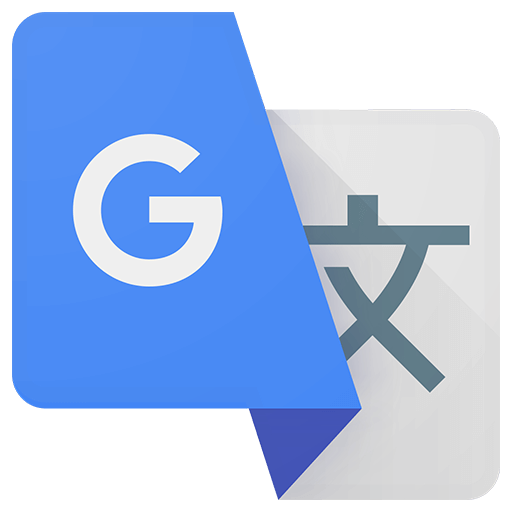 Google translate is a useful app in not only Vietnam but anywhere in the world where the native language is not your own.
Type in your language, and receive the equivalent in the language of your choosing.
It's worth noting that as smart as Google translate is… translations are not always right. Sometimes idioms or words with double meaning can be confused.
This is especially true when translating from English to Asian languages that are quite different, like Vietnamese for example.
That said, as apps go, it's pretty useful to have in your pocket!
Vietnam Apps // Air Visual
Health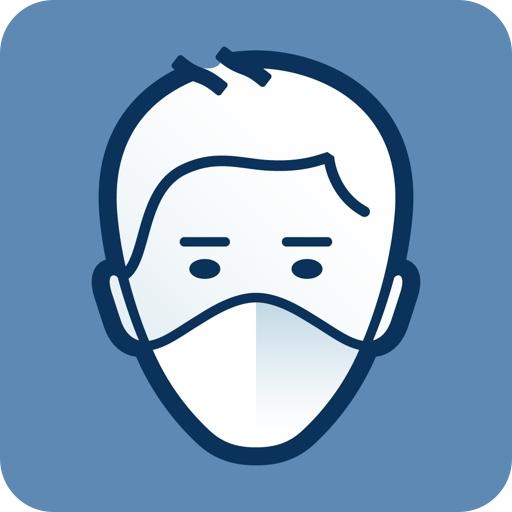 Another pretty obvious one but an easy one to overlook especially if you are coming to Vietnam from a country with lovely fresh air all year round.
In the bigger cities of Vietnam especially, there can be days where the air is less than desirable.
Pollution from the many vehicles on the road is an issue and therefore it's worth knowing what you are stepping out into.
Masks might be worth taking as well – although that seems the worldwide norm these days anyway!
Out of all the Vietnam Apps listed, this might be one you forget about, but is definitely worth downloading before coming.
Vietnam Apps // Foody
Food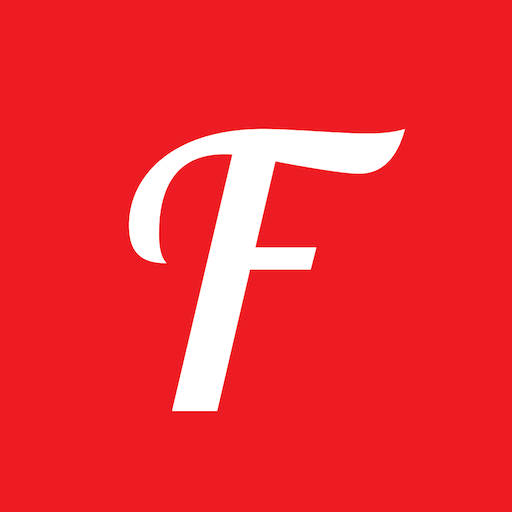 As you'd imagine from the name this app is all about filling your belly with food!
There are a few apps on the app store called Foodie or Foody so be careful you get the right one here!
The giveaway is on the app store you can see the Vietnamese language shown in the screenshots, but don't worry, the app is listed in English.
You can book tables at restaurants, find places nearby where to eat or get food delivered if you are feeling a night in at home.
It's pretty simple but a useful app to have downloaded, because let's face it… we all love the convenience of ordering food or booking tables from our phones!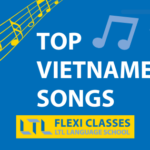 Top Vietnamese Songs (For Learning The Language)
Mastering Vietnamese is not easy for non-native speakers but there are ways you might not think of that can help – Vietnamese songs is one of those.
WANT MORE? Check out our top apps to learn Vietnamese here.
There's also one final website we'd like to leave you with.
If you are thinking of travelling to Vietnam anytime soon, then Urban Sesame is a must bookmark website.
Their blog is extensive and their content is strong. Here's how they describe themselves.
"We're Urban Sesame – a group of independent writers that are trying to create an authentic guide for Vietnam and other parts of Asia. We eat, live, work, and play in these locations that we're writing about, and we strive to provide original content that's relevant to you."
Check them out, you won't be disappointed.
Vietnam Apps // FAQ's
Can I use Booking.com in Vietnam?

Yes of course.

Booking.com is huge in Vietnam also.
Do I need a VPN to use apps in Vietnam?

No you do not need a VPN to use apps like Google and Facebook in Vietnam.

These apps are banned in China, but not Vietnam.
What app can I use to deliver food in Vietnam?

Foody is a good app to deliver food in Vietnam and you can also book tables at restaurants using it as well!
Can I use an app to measure air quality in Vietnam?

Yes you can.

AirVisual is a good app to download for this.
Does Google Translate work with Vietnamese?

Absolutely yes.

This is well worth downloading before coming to Vietnam.
Want More From LTL?
FANCY LEARNING VIETNAMESE? We know you'll love our top-rated online Vietnamese courses. We offer a 7 day free trial to all new online students where you can study 24/7.
What's more – we even offer Vietnamese courses in Vietnam too. Check out our small group classes for Vietnamese or our individual programs.
Interested in other languages too?
In fact, we teach Mandarin, Japanese, Korean, Taiwanese and Shanghainese as well!
Come and be a part of our amazing community!