Dating in Japan 💘 Everything You Need to Know
Dating in Japan // Top Secrets, Top Tips & The Best Japanese Dating Apps
Looking to get clued up on some differences on dating in Japan? Want to know some important things to watch out for when dating a Japanese person? Or just interested in finding out what dating in Japan is like?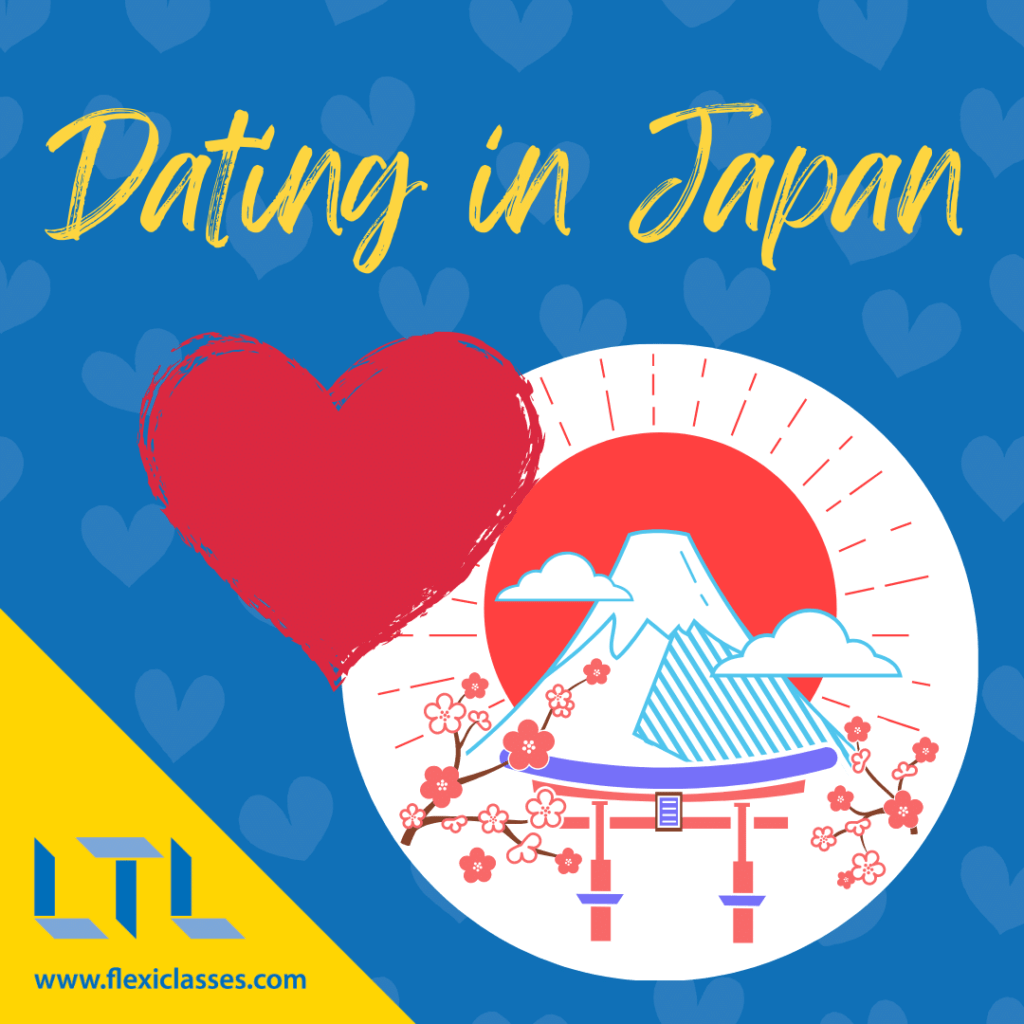 Well, look no further. We have all the hints, tips, and tricks on understanding dating in Japan to help you stay ahead of the game, and stay out of any trouble!
Japan is a society of rules.
And rules that most Japanese love to follow.
So it's a really good idea to get clued up on some important social rules when considering dating in Japan.
Otherwise, you're really not going to get far – and will probably cause some hurt or at least embarrassment along the way.
Japanese Dating | Key Things when Dating in Japan

Japanese Dating | Confessions / Kokuhaku

Japanese Dating | Cultural Differences

Japanese Dating | Valentine's Day in Japan

Japanese Dating | Dating Apps

Japanese Dating | FAQ's
Japanese Dating | Key Things When Dating In Japan
Like everything in Japan, dating in Japan has various rules, regulations, and its own customs.
The following (goukon/konkatsu) are important to understand but as a foreigner, you might not find yourself in these situations.
Goukon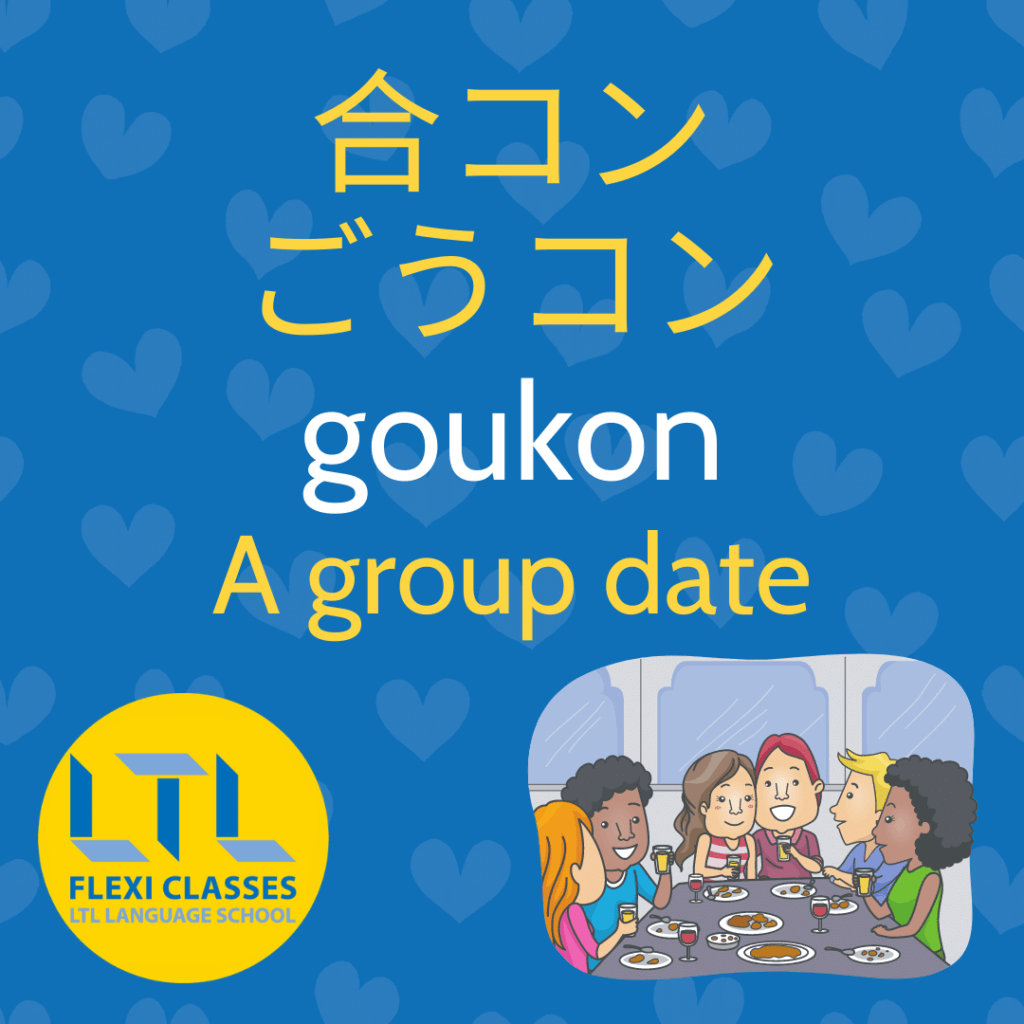 A 'Goukon' (合コン, ごうコン) is like a date with multiple people – or group date.
Single people will meet up together and try out first dates together in a group.
It allows for a buffer on awkward silences, as well as making things a bit more fun, a bit less awkward, and a lot safer for all parties!
This is a great way for Japanese people to meet others outside of an awkward first date with just two people.
Konkatsu
The match making party!
A konkatsu (婚カツ, こんカツ) is a popular matchmaking party in Japan where single individuals get together and just enjoy a party.
It's a pretty formal gathering and often thrown by companies or other groups.
This is a pretty neat idea, this is a great way to date in Japan because everyone in the room at the party has the same intention to find a suitable partner.
No awkward 'Sorry, I have a boyfriend…' and no awkward girlfriends or boyfriends getting angry if you accidentally start flirting with their other half.
It's almost like a safe space for singles, a konkatsu is a popular event for dating in Japan.
What to Expect on a Date in Japan
Depending on how well you know the person will also depend on how your date goes and what you do.
But there are some general things to bear in mind for dating in Japan.
It's normal for dates to be a whole day event. Don't put aside an hour or two; be prepared to give a whole morning or afternoon.
Because of the strong work ethic in Japan, you might find that your partner isn't too interested in going on too many dates.
Instead, they may be busy with work and you only manage few dates per month.
They may also be so invested in work that they don't frequently call or text you. This is some-thing to be aware of and not take too personally when dating in Japan.
Basic Phrases in Japanese // Learn 32 Essential Phrases (With Flashcards & FREE Quiz)
Basic Phrases in Japanese // Learn these phrases to make your first steps when learning Japanese. We teach you how to get by when speaking basic Japanese.
Where to Go on a Date in Japan
Aside from the obvious cinema, restaurant, cafe etc… Japanese people actually much prefer to do something productive with their time on a date.
They might like to go to a theme park or aquarium, go to a museum or spend the day outside.
On the other end of the spectrum, some Japanese people love to have stay at home dates where you spend quality time together watching films and eating.
Japanese Dating | Confessions/Kokuhaku
If you watch anime, you might already be familiar with the idea of the "confession".
A popular term used in East Asia including China and Korea, dating in Japan all starts with a "confession".
A confession, you ask? Confession in Japanese is 'kokuhaku' (告白、こくはく).
This confession is pretty much telling someone you like them romantically, you love them, or you're interested in them.
It has various levels and it's pretty much taking that step from whatever you currently are non-romantically (friends, colleagues etc) to going into something romantic.
In Japanese dramas, you might see someone writing a note to their classmate at school, it might be someone asking you out, or between people who have been on a few dates it might be a simple "I like you" (see below).
You'll need to accept or reject this confession.
Accepting it means your relationship will likely start to move forwards. If you wish to reject it, that's OK too. No pressure.
A kokuhaku こくはく is usually made before any super deep feelings are on the cards…
The line between friends, dating, and in a relationship can be pretty tricky in Japan and this 'confession' is a simple way to set the rules or express feelings.
Japanese Dating | Cultural Differences
Using Names
This is a really important aspect in Japanese culture.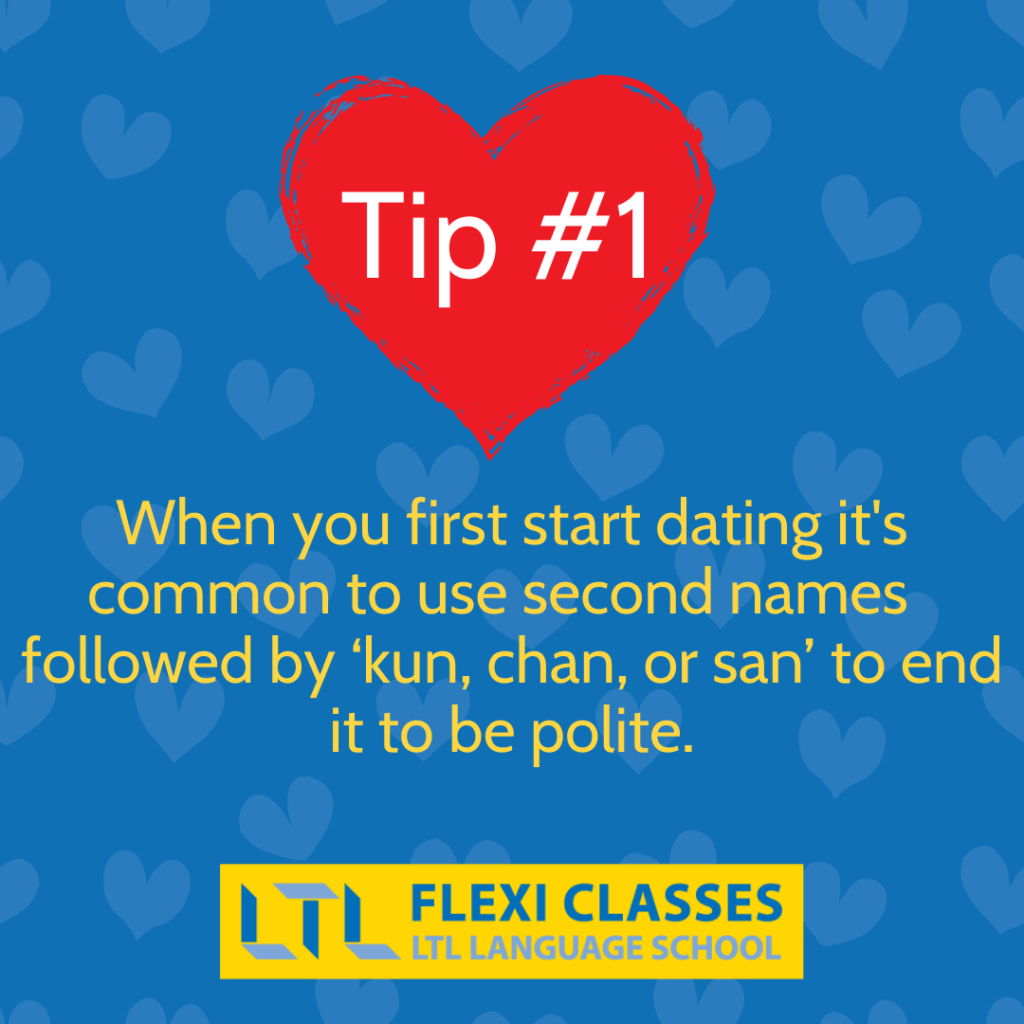 Using the right 'name' for someone is very important and can show a certain level of emotion and feeling for the other person.
When you first start getting to know each other, second name usage is normal, and might be followed by 'kun, chan, or san' to end it to be polite.
It is good practice to reciprocate this.
You might then find the 'san' etc ending is dropped and eventually your partner might call you by your first name.

This is a pretty big thing when it first happens. You can make a deal out of it, if you want – or just smile to yourself if you're shy.
If you're unsure how to refer to your partner, a good practice is to be a bit more polite than you think is necessary, and your partner will regard this as polite and good practice and if they want you to be less polite they'll ask you to call them something different.
Be careful not to be too polite, though, as this can mean you want to keep some distance.
Things Might Be Slow
It's important to respect people's personal space, privacy, and limits.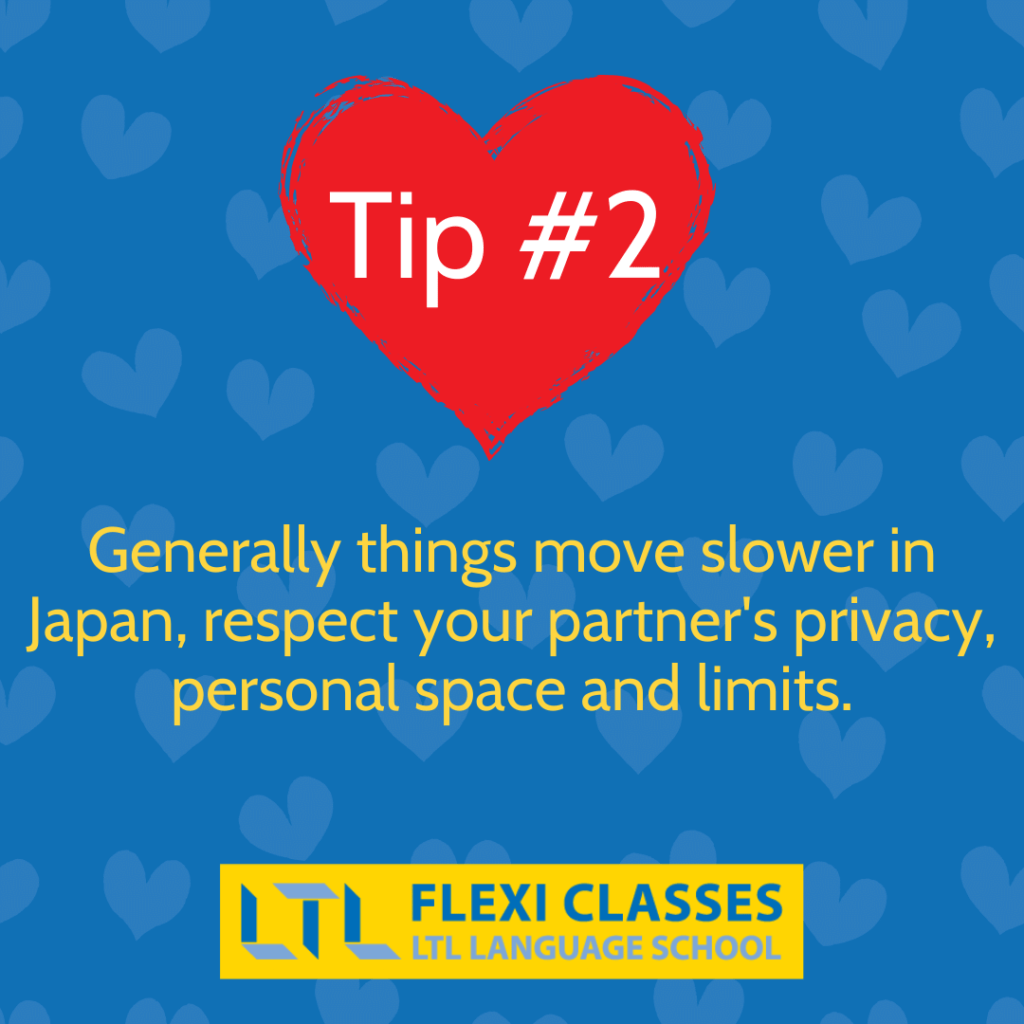 Japanese people value privacy highly, so unlike dating in China, you won't find your partner asking to snoop on your phone.
Japanese people respect each other in terms of valuing privacy highly.
This is why they may also wish to spend a lot of time by themselves, too.
Generally, things will go a lot slower in Japan. Westerners are known as 'loose' in Asia for a reason.
We move pretty fast in respect to how relationships move in Japan especially.
Respect boundaries and make sure not to push someone into doing something they don't want to. In the same way, don't be disappointed when your partner you are dating in Japan doesn't want to move as fast as you do.
PDAs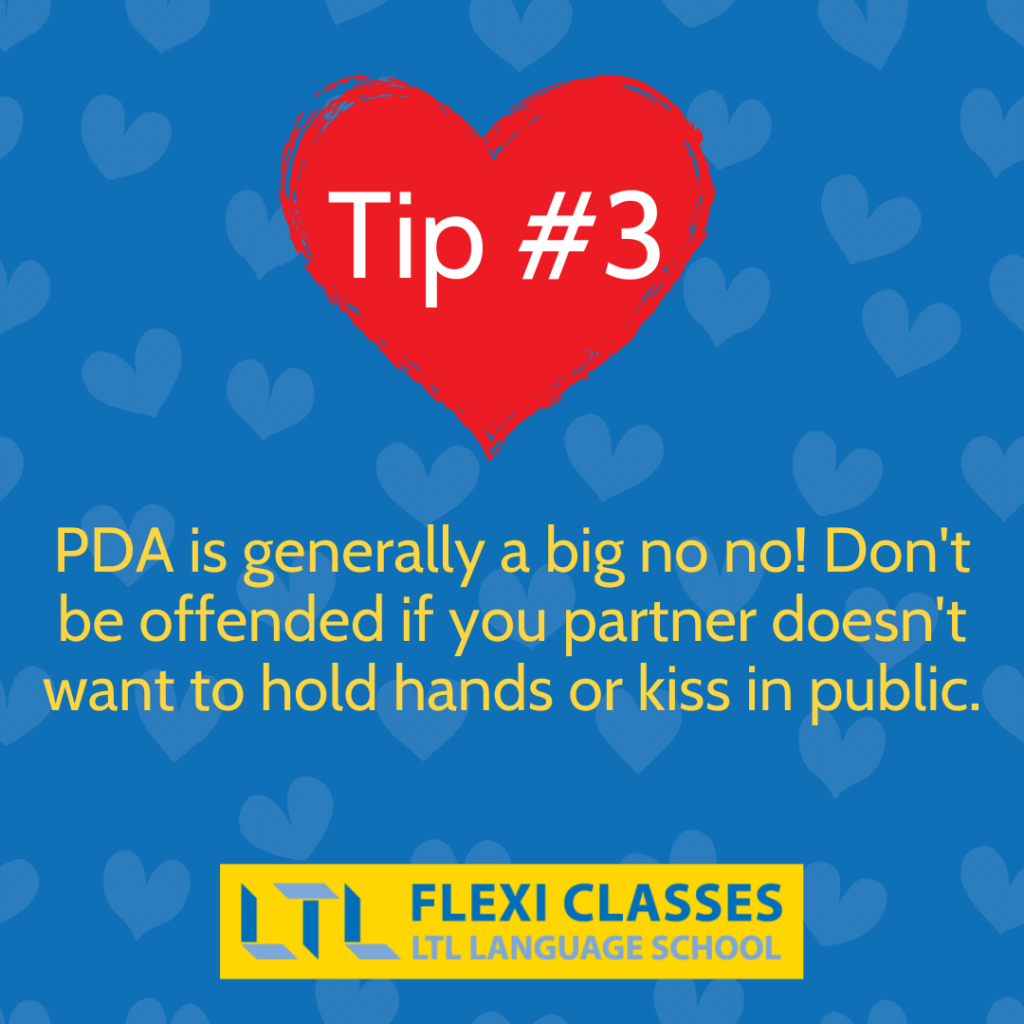 Public displays of affection are not popular in Japan, so don't be offended when dating in Japan if your girlfriend/boyfriend doesn't want to kiss or hold hands in public.
Holding hands is certainly tolerated, but still infrequently seen.
Kissing is a pretty big no-go.
Just like respecting if your partner wants to take things slower than you're used to, it's also important to respect what level of PDA they are comfortable with.
Splitting the Bill
It's presumed and expected when dating in Japan that couples will split the bill – especially on the first few dates.
Expressing Love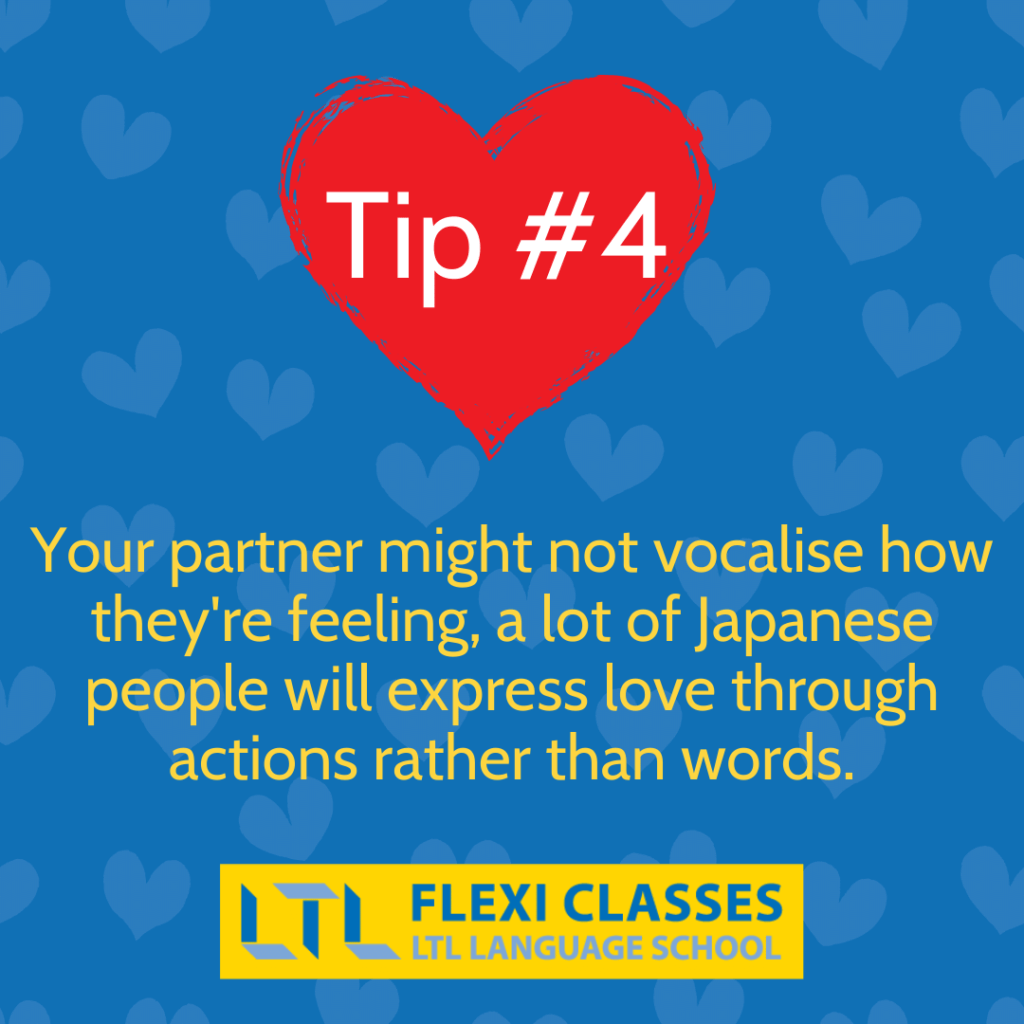 Don't be surprised if your Japanese partner doesn't tell you they love you every morning or every evening.
In fact, I once had a conversation with my Japanese homestay mum who told me she'd never heard her husband tell her he loves her.
Japanese sometimes aren't great talkers or have some difficulty expressing emotion.
Instead, they'll show you their love and intentions through actions.
Japanese also don't like to be so straight with their words so if they have an issue or if they want to show you a lot of emotion, you might have to read between the lines.
Meeting the Parents
A big day for a Japanese couple – meeting your partner's parents is also a sign from your partner.
Usually, a Japanese person won't introduce someone to their parents that they don't have a potential future prospect of marrying.
So if you're being introduced to the parents, don't take this gesture lightly and make sure to be fully prepared on all correct cultural etiquette and prepare a good gift!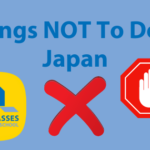 Things Not to Do in Japan 🙅‍♀️ Guide to Japanese Etiquette
Things Not to Do in Japan 🇯🇵 The ULTIMATE list of DON'Ts for your time in Japan and how to maintain perfect Japanese Etiquette
Japanese Dating | Valentine's Day in Japan
Valentine's Day
Usually a day where men buy women gifts, Valentine's Day (14th February) in Japan is actually a day where women buy men chocolate.
The buying of chocolate also isn't only limited to romantic partners with many women also gifting chocolate to their workmates, family members and female friends.
There are three different words to describe the types of Valentine's Day chocolates given on Valentine's Day.
"Giri Choco" – 義理チョコ -These are known as "obligation chocolates" and are given to workmates, family members and acquaintances. As you might expect these chocolates are relatively cheap and there is clearly no romantic intention behind giving them.
"Honmei Choco" – 本命チョコ – These chocolates are the ones that are gifted to a romantic partner or someone that a woman has a crush on, or feelings for.
"Tomo Choco" – 友チョコ – These are chocolates that women will give to their female friends so this is great news for anyone singletons who were worried they'd miss out on the Valentine's Day chocolate!
White Day
White Day falls exactly one month after Valentine's Day on 14th March.
On White Day it is roles reversed with it being the men's turn to buy gifts for the women.
On this day men are encouraged to show their feelings for their romantic partner or someone they like through the act of gift giving.
Japanese Dating | Dating Apps
Yes, they exist all over the world, and it's no different in Japan.
Whilst they may have taken off slightly slower, dating apps are still popular in Japan and used frequently when dating in Japan.
They are increasing in popularity, too!
Here are the five most popular dating apps in Japan:
Japanese Dating Apps #1 – Pairs
This is currently the most popular dating app in Japan with 3.1 million downloads in 2020.
Pairs is more focused on helping people find long term relationships and possible marriage partners rather than casual dating and hook ups.
The app also has the aim of helping women feel more comfortable with online dating.
You use your Facebook profile to sign up, but can keep your anonymity by reducing your name just to initials.
This has meant there are far fewer fake profiles on the app which has encouraged more women to use it.
Pairs is free for women to use, but men have to sign up for a monthly subscription.
Japanese Dating Apps #2 – Tapple
This is one of the more unusual dating apps in Japan where instead of filling out a profile you fill out qualifiers for what kind of man you're interested in.
You are then put into different groups based on your hobbies and shown a selection of men who meet your criteria and share your interests.
You can then skip, like or super like these men's profiles.
Japanese Dating Apps #3 – With
With is a special app because it is overseen by DaiGo who is a famous mentalist.
This app uses hobbies and perspective based on psychology and statistics to match up partners.
Like Pairs you sign up for this account through your Facebook.
With is mostly only used by Japanese people, so it would be pretty rare to find other foreigners on there.
Japanese Dating Apps #4 – Omiai
This is a relationship/marriage focused app so if you're looking for something more casual it's not the one for you.
The name Omiai itself actually refers to a Japanese custom where individuals are introduced to each other as potential marriage partners so it's pretty clear that this is a serious relationship type app.
Just like Pairs and With this is another dating app where you sign up through your Facebook.
If you don't have a Facebook account online dating in Japan may be a little hard for you!
Japanese Dating Apps #5 – Tinder
Up last in our top 5 list of dating apps we have Tinder.
Unless you've been living under a rock for the past few years you should already be pretty familiar with this app.
The original swiping app, it's most popular for casual dating and hook ups.
So that's it – dating in Japan!
In some ways, Japanese dating is similar to dating anywhere in the world but still with a few very specific and very important differences you really should take note of when dating in Japan.
Good luck with your Japanese dating adventures!
Japanese Pick Up Lines 😉 28 Pick Up Lines That Won't Fail (Hopefully)!
Let's learn some Japanese pick up lines together. We have a huge total of 28 Japanese chat up lines that will break the ice with your crush! Let's discover!
Want to find out more about dating in Asia? Then check out our blogs on dating in China…
Dating in Japan – FAQs
Is dating common in Japan?

Yes, like in any country dating in Japan is common, however there are some key cultural differences such as group dating being quite popular and generally relationships will move significantly slower than you might be used to in the West.
How does dating in Japan work?

Often in Japan the dating process begins with a "confession" or 'kokuhaku' (告白、こくはく) which is when an individual tells another person that they're interested in them romantically.

In recent times online dating and dating apps have also become a popular way for Japanese people to start dating.
Is dating in Japan easy?

Dating in Japan is not necessarily easier or harder than dating in any other country.

Just like in any different country there are cultural differences which you may perceive as making the process easier or harder.

To make dating in Japan easier it's important to know about Japanese dating customs and what are some do's and don'ts of Japanese culture.
Is there a hook up culture in Japan?

Compared to the West Japan has less of a hook up culture type mentality, with PDA generally being quite frowned upon in most places.

However, there are some bars and areas where hook ups do happen.
What is the most popular app for dating in Japan?

The most popular app for dating in Japan is Pairs.
How do they celebrate Valentine's Day in Japan?

In Japan on Valentine's Day the roles are reversed and it is women who are expected to buy chocolates for men.

One month later, on March 14th, it's the men's turn to replicate!
Want More From LTL?
WANT TO LEARN JAPANESE? Check out our online Japanese courses here.
We offer a 7 day free trial to all new students where you can study 24/7.
What about studying Japanese in Japan instead? We've got your back. Our Japanese courses in Tokyo can either be taken in small groups of no more than 5 students or individually for a more tailored experience.
We even offer incredible homestay experiences in Tokyo as well.
The language experiences don't end there either, in fact we also teach:
Come and be a part of this amazing community!