Chilseok // The Story of Two Lovers
Everything You Need to Know About Chilseok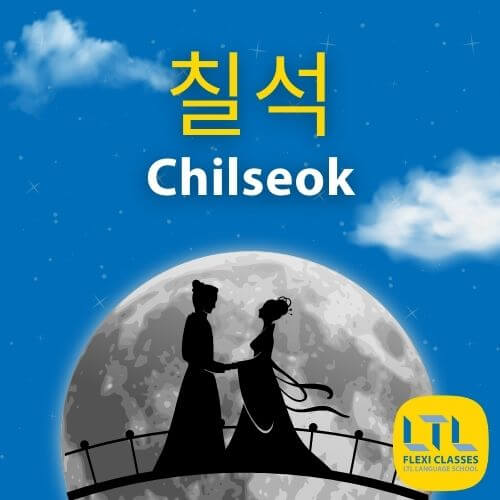 The story of Chilseok (칠석) is taken from the famous Chinese folk tale "The Cowherd and the Weaver Girl.".
It celebrates the one day a year when Jiknyeo 직녀 and Gyeonwu 견우, a couple separated by the Milky Way, can meet.
The festival is in fact celebrated throughout East Asia. In China, the festival is called Qixi and it's the Korean equivalent of Japan's Tabatana festival.
Koreans usually eat wheat dishes, such as wheat flour noodles or toasted wheat cakes, because Chilseok is known as the last chance to enjoy wheat foods.
They also take baths to be healthy and go to the Buddist temple to make offerings (칠석불공 chilseogbulgong) and pray for a good harvest.
Chilseok – Dates

August 4th, 2022
August 22nd, 2023
August 10th, 2024
August 29th, 2025
August 19th, 2026
Chilseok in South Korea | The Legend

Chilseok in South Korea | Dates

Chilseok in South Korea | FAQ's
The Chilseok Legend
Behind the Chilseok is a story from Korean mythology that is still told today, the story of two lovers.
Jiknyeo 직녀, the daughter of the Emperor of Heaven, excelled in the art of weaving.
However, this life bored her and the emperor decided to look for a husband for her: he found a good man, a cattle breeder, Gyeonwu 견우.
They quickly fell in love and, with the king's blessing, they married and lived together.
The young couple was so much in love that Jiknyeo stopped weaving clothes and Gyeonwu stopped herding cows and sheep.
This greatly upset the king who decided that they should live apart from each other, separated by the Milky Way.
Jiknyeo tried to find her lover, but the path was cut by the Milky Way and she could not reach him. She was so sad that she cried her eyes out.
The emperor took pity and allowed them to meet once a year, on the night of the seventh day of the seventh lunar month.
After spending a short time together, the couple realised that they would have to wait another year before they could meet again.
It is said that it rains every night of the 7th day of the 7th Korean lunar month, because the couple is sad to have to part on the bridge of the Milky Way.
In Korea, Altair (the brightest star in the Eagle constellation), also known as the Cowherd Star, represents Gyeonwu, and the star Vega represents Jinknyeo.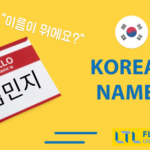 Korean Names // What are the Naming Customs in Korea?
Korean names are usually composed of three characters, but do you know about their meanings? What about generation names and clans? Follow our guide.
Chilseok | Dates
Chilseok falls on the seventh day of the seventh month of the Lunar Calendar.
| Years | Date | Day |
| --- | --- | --- |
| 2022 | August 4th | Thursday |
| 2023 | August 22nd | Tuesday |
| 2024 | August 10th | Saturday |
| 2025 | August 29th | Friday |
| 2026 | August 19th | Wednesday |
Fun Fact | The hanja for Chilseok literally means '7 night' (七 夕).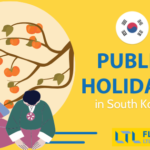 An Introduction to Public Holidays in South Korea
There are 11 public holidays in South Korea. Chuseok, Seollal, Children's Day… Find out what these days are all about and celebrate with friends.
---
So the next time you see rain on Chilseok night, remember that these are the tears of two young lovers who are parting, knowing that they have to wait another year to meet again.
This is the end of the article. Have you ever heard of this legend? Let us know what you think in the comments!
Check out more South Korea holidays here:
Seollal, the Korean new year
Chuseok, the Korean harvest holiday
And for a complete run down of all holidays and observation day, head to our dedicated page now.
FAQ's
When is Chilsoek in 2022?

In 2022, Chilseok falls on August 4th.
When is Chilseok in 2023?

In 2023, it falls on August 22nd.
How to write "Chilseok" in Korean?
Who are the main protagonists of the Chilseok legend?

The main protagonists are Jiknyeo 직녀, the daughter of the Emperor of Heaven, who excelled in the art of weaving, and Gyeonwu 견우, a cattle breeder.
Do you write other articles about Korean culture?
Want More From LTL?
FANCY LEARNING KOREAN? Check out our online Korean courses here.
We offer a 7 day free trial to all online students where you can study Korean 24/7.
Want to study Korean in Korea instead? Our Korean courses in Seoul can either be taken in small groups of no more than 5 students or individually for a more tailored experience.
We even offer incredible homestay experiences in Seoul too.
To top it all off, it certainly doesn't just end with Korean, in fact we also teach:
Come and be a part of our amazing community.